Spiral Cats Returns to Los Angeles Anime Expo 2016 with DFO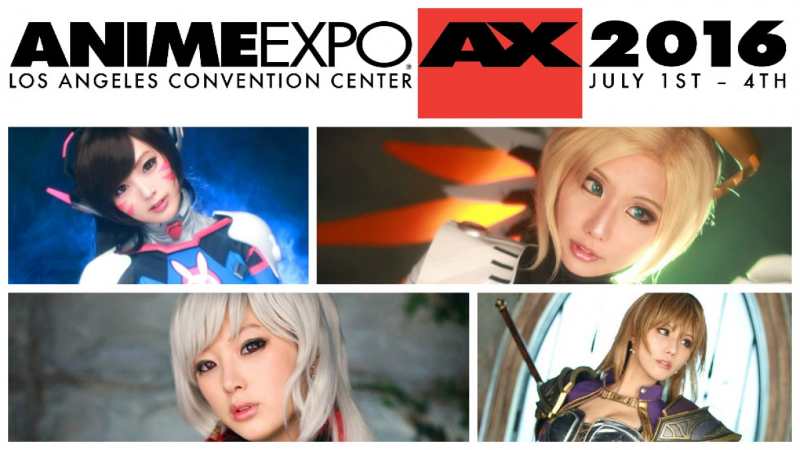 Returning to Anime Expo 2016 is the stunningly beautiful professional cosplay duo of Doremi and Tasha from the South Korean cosplay group Spiral Cats. Famous for their amazingly accurate depictions of video game and anime characters including League of Legends, Starcraft, Blade & Soul and most recently Blizzard's Overwatch. They have gained international stardom through appearances and partnerships at countless international events, advertisements and broadcasting/reporting on multiple gaming events.
Tasha and Doremi made her North American debut at Anime Expo in 2014 as a Guest of Honor and as a Special Guest at the 2014 League of Legends World Championship in Korea.
During the convention this year, Spiral Cats will be cosplaying as characters from Neople's action RPG Dungeon Fighter Online (DFO).
DFO is a global online action game that currently has more than 500 million users. At the end of June 2016, DFO is having the biggest update for Anime fans, including remastered graphics and new contents. The game features Anime-like 50 diverse classes with unlimited action combos and epic storyline.
Spiral Cats are huge fans of DFO, appearing from noon to 14:00 on Day 1(Jul 1) and from 10:00 to 13:00 on Day 2(Jul 2) at Anime Expo 2016, LA Convention Center Exhibit Hall booth 4426.
Snail Games has announced that Closed Beta for the upcoming Black Gold Online will begin on Thursday, May 15.
by MissyS
Trion Worlds is currently hosting a handful of different holiday events for their current lineup of titles, including ArcheAge and Defiance.
by Mikedot