ArtCraft Entertainment and Travian Games Announce Distribution Agreement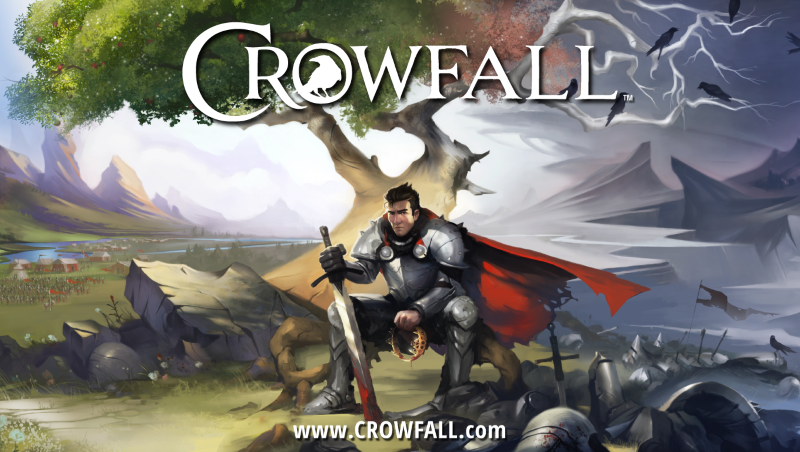 Independent game developer ArtCraft Entertainment, Inc. announced today that they have entered into a formal partnership agreement with Travian Games, GmbH of Munich, Germany to help bring their flagship MMO title, Crowfall, to western Europe, Brazil and MENA.
"We received multiple offers to release Crowfall in Europe, but Travian was simply the best cultural fit. Travian Games has enormous reach, with millions of players world-wide — but they are still a game developer at heart," explained Gordon Walton, president and executive producer at ArtCraft Entertainment. "This was key, as we don't want a conventional publisher for Crowfall. We want a partner who sees the potential of our game, and won't try to change it into something else."
A new type of massively-multiplayer online experience, Crowfall is a Throne War Simulator, a dynamic virtual world where kings, queens, mercenaries and assassins vie for supremacy using military strength, economic might and political power.
Lars Janssen, CEO of Travian Games, said "I couldn't be more excited about the partnership with ArtCraft Entertainment and the opportunity for Travian Games to work on Crowfall. The cultural fit between our teams is amazing and I'm looking forward to jointly building a great community around the game."
Crowfall differs from standard MMOs in that each server represents a single "campaign" with a unique map, unique rules, and a limited timeframe. Each campaign lasts only a few months before one guild or alliance conquers the map and wins, and the players move on to the next campaign.
"Travian Games is one of the first, and most successful, pioneers in campaign-based gaming," notes J. Todd Coleman, ArtCraft Entertainment CEO and Chief Creative Officer. "Crowfall is the natural evolution of that idea: A dynamic virtual environment where hundreds of thousands of players can compete for world domination and only one alliance can emerge victorious."
Riding the momentum of a successful Kickstarter campaign in March of 2016, Crowfall has established itself as one of the most successful crowdfunded projects in video game history, raising almost $2.8m in pledges from over 27,000 backers.
To celebrate this announcement, the partners will be hosting a 12-hour livestream from ArtCraft's office in Austin, Texas. Between the hours of 8am and 8pm central on Monday, June 27th, players can tune in to win prizes, ask questions of the ArtCraft and Travian teams, watch gameplay demonstrations – including a sneak peek of new technology designed to support large-scale player battles, and a significant visual upgrade to the game – and buy pledge packages at significantly discounted prices.
The 12 hour Crowfall livesteam event can be found at https://www.twitch.tv/crowfallgame.
Next Article
Team Fortress 2 is one of the best games to ever hit the free to play market.
by Guest
Kabam, the leader in the western world for free-to-play core games, today released its hit game Fast & Furious 6: The Game on Facebook. Th...
by Mikedot
Bohemia Interactive today released Arma 3 Bootcamp – a major new update for Arma 3, which delivers additional single- and multiplayer tutori...
by Mikedot