Soldier Front launches new Armory Event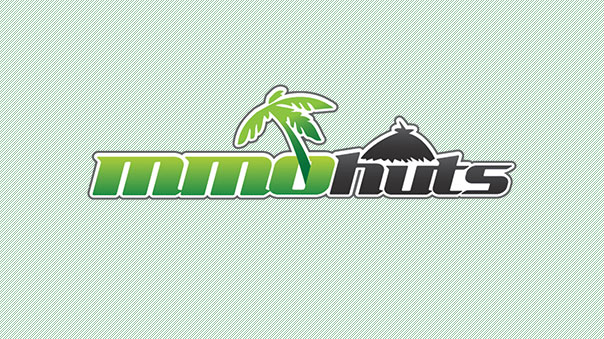 Soldier Front players will have a new event to enjoy until July 21st.
The Armory Event drops random Weapon Boxes from dead foes. These boxes can obtain one of eleven weapons, including the luxury Gold M4A1; permanent upgraded weapons, and even three day weapon bonuses. A new "Horror Plasma" map has also been introduced – a remake of the Plasma map for the new Horror Mode.

The Original Press Release:
ijji.com's Soldier Front Raises the Stakes with New Armory Event

Popular FPS Puts Price on Players' Heads with Random Item Bonuses and Introduces Horrifying New Multiplayer Map

IRVINE, Calif. – July 1, 2010 – With itchy trigger fingers and blazing guns, battle-savvy players now have the chance to receive rare in-game weapons by participating in Soldier Front's Armory Event. The latest update to ijji.com's popular modern military multi-player online first-person shooter (MOFPS) introduces new Weapon Boxes that randomly drop from dead foes, giving players more incentive than ever to join the fray. The heightened bounty on players' heads will test even the most combat-hardened warrior's will to survive.

Kicking off today, the Armory Event will last until July 21, 2010 and is available in any game mode. The update tasks players with taking out the enemy in order to receive a randomly dropped Weapon Box, which gives them the chance to acquire one of eleven highly sought after in-game items, including the event exclusive Gold M4A1, a luxury gun with a special gold coating that improves durability making it a valuable status symbol among Soldier Front players. Armory Boxes may also contain a variety of weapon bonuses that players will be able to use for three days and lucky players may even find upgraded weapons that their character will be able to use permanently.

"Soldier Front is one of the most intense and visceral shooters out there and the Armory Event provides even more motivation for players to get online and battle it out," said Calvin Yang, vice president of marketing, NHN USA, which hosts ijji.com. "The chance of discovering rare and powerful new items ensures that no one is safe in Soldier Front."

To add to the thrills, ijji.com is also introducing the Horror Plasma map – a nightmarish take on the fan favorite Plasma map for use in Soldier Front's Horror Mode.

Soldier Front is ijji.com's action-packed answer to the modern warfare FPS. Players take on the likeness of various Special Forces unit leaders, such as SAS, Seal, Delta Force, among others, and implement distinctive task force strategies found in today's modern combat. For more information about the Armory Event, head to http://forums.ijji.com/showthread.php?t=913433. To visit the Official Soldier Front website, visit http://sfront.ijji.com.
As Champions Online reaches their ninth year, they have officially become the long-running Superhero MMORPG in gaming history.
by Ragachak
Not a lot of news this week, unfortunately. But, there's been a lot of time spent in the PTS, specifically in the new Conquest Map.
by Ragachak