FreeStyle Street Basketball updates with new Hacking Tool and more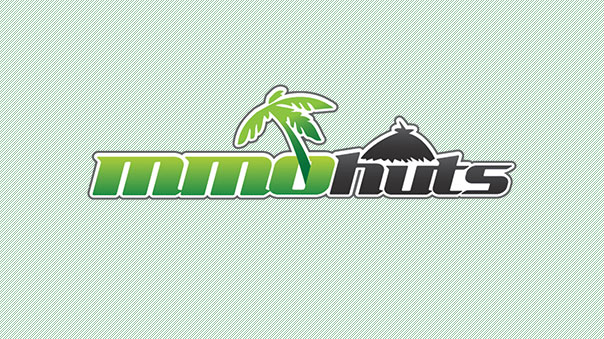 FreeStyle Street Basketball is launching a major update today, adding a new hacking tool, new plays, and more.
The new hacking tool will be stronger than before, enabling it to detect hacks and end games far more quickly than it did before. Several new plays have been added as well, including 'Pass Miss' which has defenders pressure attackers with possibly random results. Rebound records will be reflected now if a ball is caught in a diving catch, and double clutch skills will be used as guards. A new Power Up package will also be available in the cash shop.
The Original Press Release:
Regular contents updates for the summer vacation on July 7

More exciting play with stronger hack tool blocking and new play actions

To be distributed on July 2, 2010

Online Street Basketball Freestyle provided by GameKiss, a global portal game, will conduct regular contents updates for the summer vacation on July 7. The update will provide new balance and stronger hack tool blocking.

During this summer vacation, several important game systems will be updated. First, it is stronger hack tool blocking. The hack tool blocking function where a game is to be forcefully ended when a user uses a hack took will be strengthened through the update this time. While until now it took a certain length of time to recognize whether a user is using a hack tool in the game, the hack tool blocking function to be added this time will be much shorter than before, which will enable fairer game plays.

Second, new play actions will be introduced for more exciting games. In 'Pass Miss', one of the actions newly introduced, a defender would effectively pressure the attacker or there will be random activation to produce various unexpected circumstances.

In addition, rebound records will be added if a loose ball is caught through diving catch not reflected in the ranking before and assistance will be included in air ball point acquisition, which are all more sophisticated ranking record systems. Also double clutch skills will be used as guards.

Finally, the 'Power-up Package' item will be newly open for a more powerful game play during the summer vacation update in July. The 'Power-up Package' is a time-limited item that can be used for 30 days and if you use this, additional bonuses will be given to all ability points of a character. Also 'Pandora Box 2' and 'Pandora Box 3' items, new series of 'Pandora Box' item which was popular during the update in April have been added this time, which is likely to increase the interest of the users.

Find more details from Freestyle Website (http://freestyle.gamekiss.com).
FINAL FANTASY XIV: Heavensward features a new story that plunges adventurers into the heart of the Dragonsong War.
by MissyS
SEGA® of America, Inc. and SEGA® Europe, Ltd. today announced that Total War Battles™: KINGDOM is currently in development by Creative Ass...
by Mikedot