Smite Officially Launches as the First MOBA on Xbox One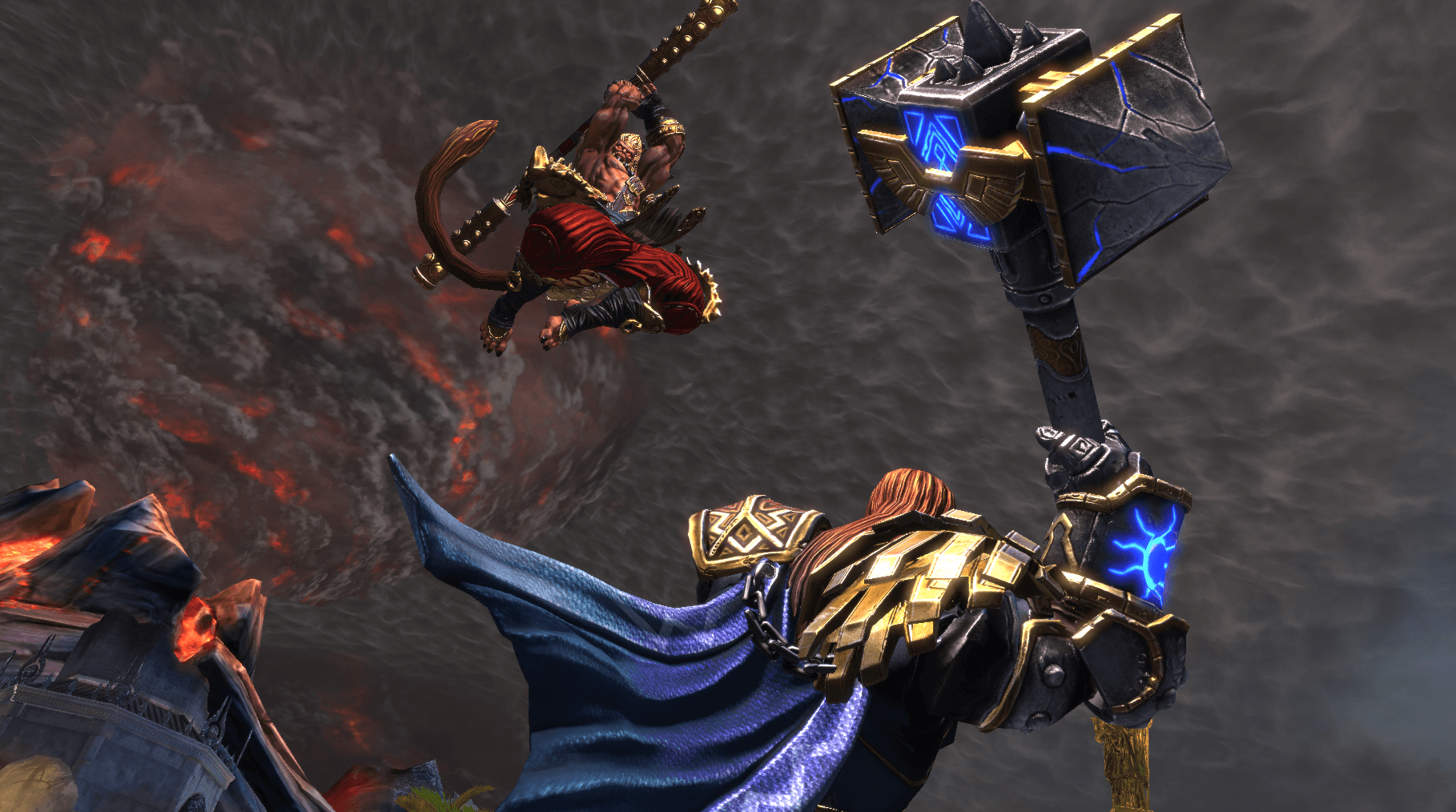 Hi-Rez Studios today announced that its free-to-play MOBA SMITE, the mythology-themed third-person action game, has officially launched on Xbox One. SMITE amassed over one million unique players during its Xbox One beta testing phase, and all purchases, progress and achievements from that period will carry over seamlessly. Newcomers can now access the complete SMITE experience* directly via Xbox Live.
"With over one million participants in our beta, there is clearly an appetite for the right MOBA on console.  MOBAs have historically been a PC-only genre, but SMITE's action oriented gameplay is a great fit with the Xbox One controller.  The strong player retention we've seen during beta makes us confident that this is just the beginning for console MOBAs and console eSports" " said Todd Harris, co-founder and COO of Hi-Rez Studios.
Additionally, SMITE will hold its first major Xbox One tournament at the Major League Gaming World Finals from Oct. 16-18 in New Orleans. Teams will compete for a spot in the MLG Pro League, as well as a $25,000 prize. The MLG Pro League consists of 6-8 teams, one of which will qualify for the SMITE  World Championship presented by Xbox One from Jan. 7-10 at the Cobb Energy Performing Arts Centre in Atlanta. The SWC will feature two tournaments; the Season 2 PC championship made up of 10 teams from around the world competing for a $1 million prize pool and an Xbox invitational made up of 4 teams competing for a $150,000 prize pool. All further season ticket sales will go toward additional SMITE tournament winnings.
SMITE has become a world-leading eSports franchise through its rapid growth first on PC and now as the first MOBA to launch on Xbox One. Featuring a rich and continually expanding pantheon of playable gods, SMITE offers an engaging third-person camera that pulls players directly into the action. The game rewards quick reflexes and teamwork through its emphasis on strategic thinking and tactical moves. It delivers a wide variety of gameplay modes, from traditional 5v5 multi-lane battles to smaller, single-path jousts and wide-open arenas.
SMITE's in-game marketplace allows players to acquire new gods, cosmetic skins and more on Xbox One, and those who link their PC and Xbox One accounts will receive a free Zeus Xbox skin for use with both platforms. Additionally, players can still purchase the SMITE Founder's Pack for $29.99 through the Xbox Games Store until Aug. 31. It includes every god currently in the game (67 so far on Xbox One) and all future gods, 400 Gems, the exclusive Ares "Soldier of Fortune" skin, and the limited Ymir "Cacodemon X" skin. A one-time account merge option lets players copy select progress and items from their PC account to Xbox One until Aug. 31.
This week marks yet another stretch goal being surpassed for CityState Games' upcoming RvR MMORPG, Camelot Unchained!
by DizzyPW
You play as a Skypirate; and come on, who hasn't secretly fantasized about being a Skypirate?
by Ragachak
AMZGame is excited to announce Lords Road has been added to their platform.
by MissyS