Shotgun News 12/17: LOTRO, STO, DayZ, and Much More!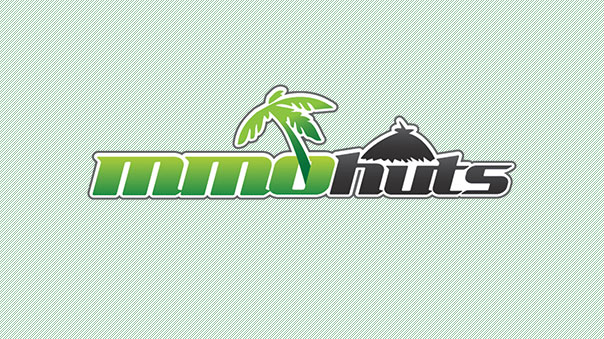 Lord of the Rings Online Looks to 2014
A letter from LOTRO Executive Producer Kate Paiz looks ahead to 2014 and announces that there will not be an expansion next year. They will instead spend the year focusing on other things like festivals, housing, content, and more. This is after hearing from players, including the Players Council and taking their thoughts into consideration.
Free to Play Star Wars Space Combat Game Announced
There is a new Star Wars game entering the MMO battlefield. Star Wars: Attack Squadrons is a free to play space combat PvP game. There are three game modes which allow up to 16 players to face off against eachother. Registration for the beta is going on now on the official site.
Marvel Heroes Introduces New Packs
A new batch of packs are available for Marvel Heroes for a limited time. There are two advance packs to pick from. The deluxe edition comes with Dr. Strange, Juggernaut, Magneto, Moon Knight, Nightcrawler, Psylocke, Silver Surfer, Star-Lord, Sue Storm, Venom, two additional unannounced heroes, Fortune Cards, retcon devices, S.T.A.S.H. tabs, and more. All of this is available for $129.99 and valued at over $400. While the standard edition is available for $99.99.
DayZ Alpha Available on Steam
The highly anticipated DayZ Alpha is now available on Steam for 29.99. The trailer has been pulled from Steam for being too graphic and over 88,000 people are already taking part in the beta.
Inferno Legend Begins Open Beta Testing
Gamebox's first multi-platform game Inferno Legend has gone into open beta today on Gamebox.com. There are 5 races of devils choose from with an innovative Miracle system. More information about the beta and upcoming code giveaways can be found on Inferno Legend's Facebook.
Star Trek Online Plans Expansion for Late 2014
After the most successful year ever the Star Trek Online team has announced that a new expansion will be coming in late 2014. Best of all the team is also working on bringing in more famous Star Trek voices. And the Delta Quadrant will play an important role in 2014.
Next Article
While I was at RuneFest 2019, I had the opportunity to interview the developers behind RuneScape and Old School RuneScape.
by Ragachak
Elsword Turns Four Years Old; Tons of Events Now Available - Elsword pulls out all the stops for their crazy 4th Anniversary Bash!
by Mikedot
Warner Bros. Interactive Entertainment today released Gauntlet, a fully modernized reboot of the celebrated dungeon crawler, on Steam for PC, ...
by Mikedot