Shotgun News 11/5: Guild Wars 2, City of Titans, Warhammer Online, and More!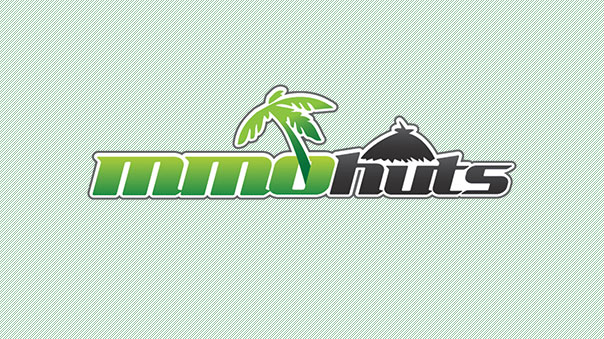 City of Titans Kickstarter Raises More Than 200% of Goal
The fan made, spiritual successor of City of Heroes, City of Titans has seen their Kickstarter campaign come to an end. After more than a month the indie MMORPG raised more than $670,000, double what Missing Worlds Media had been asking for. Stretch goals mean that the character creator will be available on iOS and Andriod. Congratulations MWM on reaching your goals and beyond! We can't wait to fly again.
Lego Minifigures Online Opens Beta Registration
Registration for Funcom's upcoming Lego Minifigures Online Closed Beta have now opened on the official website. The closed beta will be an ongoing process over the next year with Funcom slowly inviting players to take part throughout the whole thing.
Guild Wars 2 Announces The Nightmares Within
Arenanet has announced details for The Nightmares Within, next week's addition to the Living Story for Guild Wars 2. The story will continue with the current trouble brewing in Kessex Hills with the opening of the massive tower. And to get the excitement built for the event Arenanet is teaming up with Sygnus Guitars for a competition to win a one of a kind Guild Wars 2 guitar.
Warhammer Online Free for Final Weeks
Mythic is inviting everyone to see Warhammer Online ride off into the sunset. For the last few weeks until the December 18th closure Warhammer Online is free to play. Anyone with an account in good standing as of the end of October is invited to play. And on top of it all there will be unique experiences for players throughout the remaining time.
Popstar Ahri Spirit Rush Tour Skin Announced
A new skin has been announced for League of Legends. Popstar Ahri's record smashing hit "Charm'd" has raised excitement for her upcoming Spirit Rush Tour. She's been seen practicing new dance moves, and working on a dramatic entrance and exit.
Next Article
Orcs Must Die! Unchained announces the details of its August 27 beta patch, introducing Tundra, more trap cards, and more.
by MissyS
Action MMORPG Guardians of Ember unlocks Act V and offers players hours of exciting new content.
by MissyS
Gaming portal Nutaku.com has announced that Idol Wars, a popular competitive online RPG now localized in English, will release in August 2016.
by MissyS