Holidays arrive in Vindictus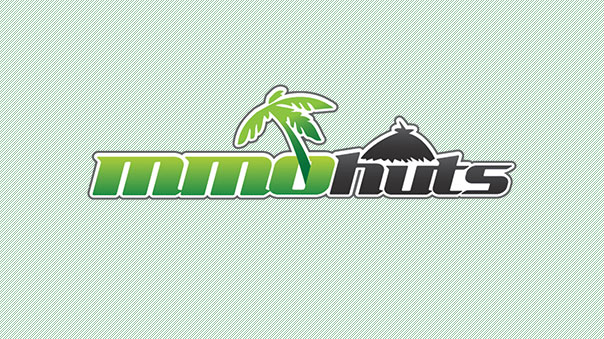 Vindictus is ready to celebrate the winter holidays in its latest update. Colhen has been decked out with seasonal decorations and snowmen, and players can stock up with free snowballs, secondary weapons that can be used to pummel and freeze enemies (or tossed at other players).
Hoarfrost Hollow is also being infested by kobolds whose skin has "glitched" to green; players can kill the anti-holday "Glitches" and earn their way to a pair of reindeer antlers and a glowing red nose. Additional holiday inner armor, hats, and tattoos are also available for purchase.
Also added in the update is the new Nightmare at the Ruins, where Laghodessa, the deadliest spider, dwells.
Vindictus is published by Nexon, which also publishes MapleStory, Mabinogi, and Combat Arms.
Vindictus Gameplay Screenshot

Source:
Holiday cheer comes to Vindictus

A fearsome new raid boss, festive holiday decorations, snowball fights, winter themed Inner Armor and much more are now available

Just in time for the holidays, Nexon America has released two new videos showing off the latest content update for Vindictus, the award-winning physics-based action MMORPG. A flurry of festive updates in Vindictus are now available for players to experience, including special holiday events, themed quests and even a new raid boss.

The citizens of Colhen face a vicious new threat, as Laghodessa, deadliest of spiders, battles players in 'Nightmare at the Ruins.' Fabulous treasures await the brave mercenaries who will band together to take down the fearsome eight-legged creature.

Elsewhere in the world, players are getting in the holiday spirit. Colhen has been decorated with festive snowmen and holiday flair, and a steady snowfall is blanketing the land with fluffy flakes.

Players are invited to stock up a daily supply of 11 free snowballs from the in-game Supply Depot, starting now through January 4, or purchase them in bulk. Snowballs make handy secondary weapons that can be used to pummel or even occasionally freeze enemies, or to have a good old-fashioned snowball fight with friends.

Unlike most visitors to Hoarfrost Hollow, the kobolds hate the holidays and all those who partake in the celebratory festivities. The creatures are so jealous of everybody's holiday cheer that a glitch has turned their skin green. Players can eliminate the holiday-hating "Glitches" and collect puzzle pieces along the way to earn a set of reindeer antlers and a shiny red nose that (you could even say) glows.

In addition, a variety of hot holiday Inner Armor, Santa hats and body tattoos are now available for purchase. Many special deals, packages and promotions are also being offered.

Vindictus was recently named IGN's Best Free-to-Play MMO Game of 2010. To learn more about the latest events in Vindictus and to join in the holiday cheer, visit: www.vindictus.com. You can also "Like" Vindictus on Facebook: www.facebook.com/vindictus.
Next Article
Forsaken World's Frostgale Fjord Battlefield is up and running and In the addition to the 12v12 Battlefield, the update includes expanded...
by JamesBl0nde
Masthead Studios, a leading independent game developer, today announced that two new mods are available for their free to play online shooter ...
by MissyS
Elder Scrolls Online is now accepting pre-orders including a digital standard edition ($60) and Imperial Digital Edition ($80).
by DizzyPW