Shikihime Zoushi Concludes Beta Phase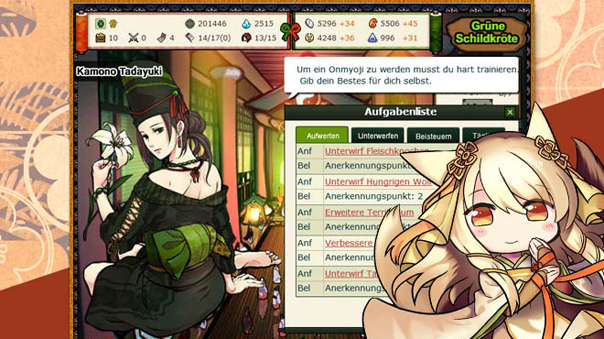 The markers of Shikihime Garden have teamed up with gamigo to unveil a new take on the Shikihime universe in Shikihime Zoushi. Both strategists and card collecting fans have teamed up over the past few months to test the English and German editions. Now the stage is set to welcome the world to the golden Heian period. The fight for the Heian Empire can now officially begin – with traditional Japanese Shikihime dress at the ready and weapons sharpened.
"We received great positive feedback during the beta stages of the German and English versions of Shikihime Zoushi," says Ellen Friese, product manager at gamigo group. "The first milestone has been reached – which is why as a little thank you to the community we are donating a new Shikihime as well as quests and items related to the commercial release."
A suitable Shikihime for any situation
Shikihime Zoushi is about expanding your own territory and collecting a variety of Shikihime. The mystical Shikihime accompany you in battle or as well as during diverse activities. Whether a princess or goddess, healer or sword fighter, with over 90 Shikihime to discover, every single one of these magical helpers possesses individual status effects and characteristics.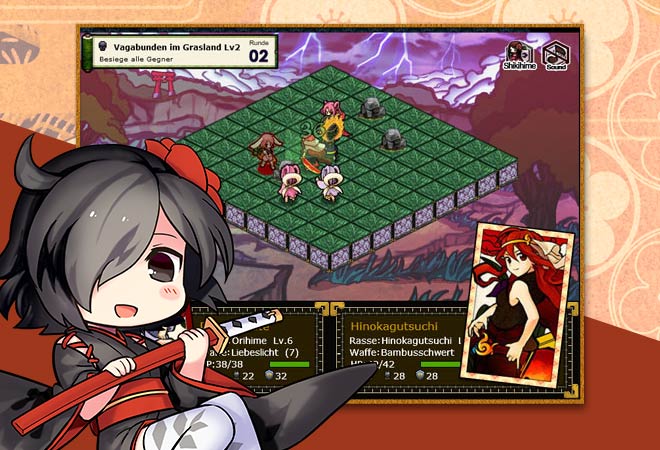 Hina Matsuri – a Japanese Festival
We have a reason to celebrate: Hina Matsuri (also called Girls' Day) is a Japanese festival, which will be celebrated alongside the official release of Shikihime Zoushi. A special Hina Matsuri summon provides the two lovely enchanting anime characters Ruti and Sakahime, directly in the game.
Any Shikihime fans as well as those new to the world of Shikihime who might want to join their ranks can register for free via the gamigo portal, where you can experience your very own adventure in the beautiful world inspired by ancient Japan.
Marvel Contest of Champions reveals a new highlight today, focused on the King of Atlantis, Namor the Submariner.
by Ragachak
The Kickstarter campaign for Soulbound Studios' Chronicles of Elyria went live today at 12 PM PDT.
by MissyS