Shikihime Garden – Rixty Cards Available; New update coming soon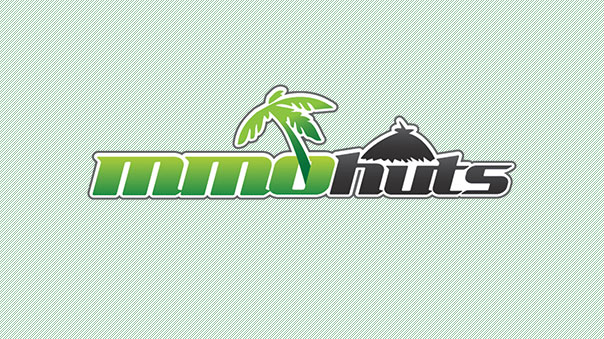 Appirits, the Japanese game developer and publisher recently has announced their teaming up with the payment service provider Rixty to launch Rixty payment for their free-to-play browser-based card & sim game Shikihime Garden since May 27th 2014.
Rixty is a well-known payment platform that allows users to load up a Rixty card and use it online for purchases. Rixty gives an easy way to spend cash and coins online without having to use a credit card.
Many MMO (Massively Multiplayer Online) game publishers already used the Rixty system to allow their users who lack credit cards to pay for content using cash and coins. Users can add to their online Rixty accounts by converting their cash at 10,000 Coinstar kiosk locations in the US, or by purchasing Rixty prepaid cards at 500,000 store locations worldwide.
Rixty currently distributes prepaid cards in local currency throughout the US, Canada, Mexico and Brazil. Stores are searchable via an online locator to make finding a Rixty point-of-sale location quick and hassle-free. Learn more at http://www.rixty.com.
Rixty also announced their Summer promotion to celebrate the World Cup event held in Brazil, where Rixty maintains its South American headquarters, that by spending with Rixty in Shikihime Garden, players will receive an entry to enter the worldwide sweepstakes to win a $500 Rixty code.
In addition, Appirits announced a Big Update for upcoming weeks in Shikihime Garden as well. The update includes Skill system for Shikihime cards, new Shikihime races, unique Farming features.
For more info, visit http://skgen.aprts-games.com/news/77-big-update-for-3-weeks-in-a-row/?utm_source=pressrelease&utm_medium=email&utm_campaign=press_release_10&utm_source=MadMimi&utm_medium=email&utm_content=[Press+Release]+Appirits+teamed+up+with+Rixty+to+launch+Rixty+payment+for+Shikihime+Garden&utm_campaign=20140527_m120634793_PR10-Rixty&utm_term=the+official+announcement_
Next Article
After several years of waiting, MAIET Entertainment has finally released their high-action multiplayer shooter for (most of) the world to enjo...
by Mikedot
Tilting Point and Edgeworks Entertainment are bringing a game-changing update to their mobile title, TerraGenesis.
by Ragachak
In a new Update for Guns and Robots, players will see the first results of the dev team's continuous work to make the game better. They h...
by Mikedot