SG Interactive and G4BOX Begin Partnership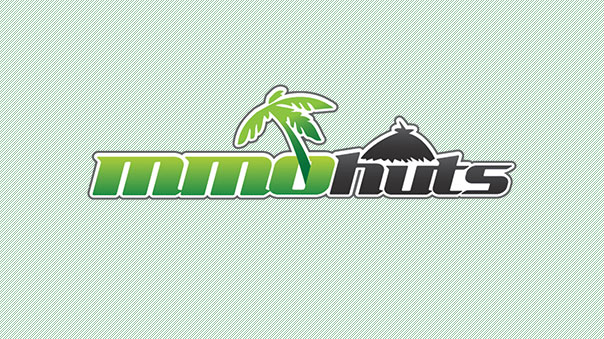 Today, SG Interactive and G4Box, Inc announced a strategic partnership to introduce their games to a global audience.  To celebrate, players may acquire an in-game bundle of items valued at more than $40 before July 31.
Members of Cross Fire and Metin 2 will now have more players than ever to compete against, as both publishers have merged the game servers together.  Grand Chase: Heroes, Project Blackout, Pangya, and Trickster Online have also been made available globally as a result of the merger.  European members of G4BOX will also have access to Crossfire Europe, as part of the merger.
Source:
SG Interactive and G4BOX Join Forces to Showcase Free to Play Online Game Catalogue to Worldwide Player Base

SG Interactive Celebrates New Partnership Offering New Players
$40 Worth of In-Game Items

Irvine, Calif. – June 12, 2012 – SG Interactive, a leading North American free-to-play game publisher and G4BOX Inc., a North American distributor of interactive online entertainment media, announced today that they have entered into a strategic partnership introducing their high-quality free-to-play games to a combined global audience of nearly 20 million registered users.

To celebrate the cementing of this free-to-play industry first relationship, members of G4BOX's Z8Games platform can scoop up a GameRage bundle of in-game items valued at more than $40. To qualify, gamers simply need to go to www.Z8Games.com before July 31 and follow the banner prompts.

"The partnership between SG Interactive and G4BOX was a natural one, given we both have regional versions of CrossFire and are both dedicated to delivering the highest quality games to our audiences," said Jungsoo Lee, vice president of live production for SG Interactive. "By bringing together our audiences, we get to increase our player base immensely and offer new, engaging free-to-play games."

Starting today, members of SG Interactive's popular GameRage service will be introduced to G4BOX's action-packed first-person shooter CrossFire and its Asian-themed role-playing title Metin2. Gamers of the Z8Games portal, powered by G4BOX, will get their first look at Grand Chase: Heroes, a side-scrolling massively multiplayer online (MMO) action role-playing brawler game, Project Blackout, SG Interactive's first-person tactical shooter, the anime-themed golf title Pangya United, and Trickster Online, an MMORPG that challenges players with a massive 400 level cap. In addition, G4BOX's European FPS community can now experience CrossFire gameplay on localized servers with SG Interactive's CrossFire Europe.
Next Article
To briefly summarize what Shadow of Revan is all about: Revan is back, and he has plans to change the galaxy. He has raised an army of followe...
by Zelus
MMOHuts' Editor Staff breaks down their thoughts on news and updates in the free to play MMO space for September 11, 2015.
by MissyS
Today, Warner Bros. Interactive Entertainment released two new Champion Profile videos for Infinite Crisis. The new videos give fans an in-dep...
by MissyS