Sandbox MMO DreamWorld Launching Early Access Soon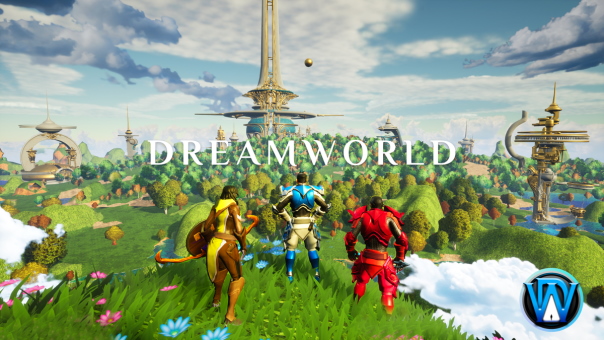 Infinite adventure and possibilities await in open world sandbox MMO DreamWorld, launching into early access on Monday, Sept. 12. Indie developer DreamWorld Realities conceptualized the game over a year ago, bringing the immersive world from concept to its current state for PC gamers worldwide. DreamWorld offers hundreds of resources and craftable items as well as extensive building capabilities, unique biomes to explore, and a wide range of activities for players to experience.
"DreamWorld has come so far since our initial Kickstarter campaign in 2021 and has exceeded all our expectations thanks to our dedicated community," said Garrison Bellack, co-founder, DreamWorld Realities. "Being a small company with ambitious ideas, we worked endlessly with our players and listened to their critical feedback to get the game where it is today. We hope to see our player base continue to grow through this free trial and early access launch as we'll continue updating the game with new features and items for years to come."
 DreamWorld is a community driven sandbox MMO that gives players limitless opportunities to explore, interact with, and shape the world around them. This online open world has amassed a loyal and dedicated fanbase who provided ongoing feedback on the game's direction and feature set from its earliest days as a concept through its alpha stage and into early access.
Freedom, adventure and imagination are at the core of DreamWorld where players will discover:
The ability to sculpt their world and create anything with a massive catalog of objects;
Owning their own properties, pets and mounts while exploring the world and encountering mobs, boss fights and fantastical creatures;
Rendezvous with friends and socialize using in-game voice chat, text and emotes;
Multiple, unique biomes in a massive, procedurally generated world;
Several character customization options and hundreds of craftable items;
Regular updates as the development teams adds fresh new content.
Players can enter the early access for a limited time promotional price of $19.99 before it goes back to its original price of $24.99. The 90-minute free trial and early access download will be available for PC starting Monday, Sept. 12 on the DreamWorld website linked here.
Vindictus (North America) has released the Crimson Blades update, adding new PvP modes to the game.
by MissyS
Genesis A.D pre open beta begins November 4. Players can begin playing ijji's new 3D scifi MMOFPS early if they have a pre open beta key.
by Guest
The Steam Lunar Sale kicks off today, and Black Desert Online is featuring a 50% off discount on the main game as well as DLC Packages.
by Ragachak