Rustbucket Rumble makes PAX South announcement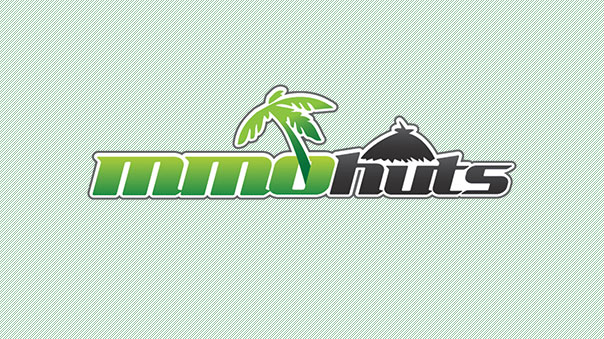 Reactor Zero, founded by Descent co-creator Matt Toschlog, today announced that its 2D, team-based, robot combat game Rustbucket Rumble™ is in development and now available for gamers of all ages to cast their vote on Steam Greenlight.
Scheduled for release in late February, Rustbucket Rumble finally answers the age-old question of what it would be like if robots ruled the world: a fast-paced, game of "capture the robot"! Rustbucket Rumble starts not too long after life on earth as we know it ends and the robots that once dutifully served their competing corporations, Robotic Engineering Depot and Blucom, are bored. Eager to establish dominance over the complete rust-bucket that earth has become, their epic robot battle ensues!
In Rustbucket Rumble, players must choose from one of six robots with varying abilities and weaponry, and join the RED Team or the BLUE Team in a three-on-three, arena combat game like no other. Combining classic run-and-gun gameplay with more modern, class-based, multiplayer shooter gameplay, robots chase, fight, and stun their opponents, ultimately capturing them in order to carry them back to base. And that's just the beginning.
"Making Rustbucket Rumble has been a blast in large part because we have been building it for release through the Steam Greenlight community," said Reactor Zero founder Matt Toschlog. "We took inspiration from some of our favorite games over the past couple decades to create a game with old-school, pick-up-and-play appeal but enough depth to keep discerning gamers like us coming back for more. And we have robots galore. Big ones! Now please go vote for us on Steam! I swear the game is super fun. If you don't believe me, come play it at PAX in booth #1681."
Vote for Rustbucket Rumble on Steam Greenlight! YesonRustbucketRumble!
Next Article
The next major expansion of Age of Wushu – Warrior's Ascension – will be released on July 31st, 2014! The new expansion will deliver loa...
by Mikedot
WonderPlanet is proud to announce that Crash Fever was originally launched on October 26th, 2016.
by Ragachak