Runescape Showcases New Member Starting Zone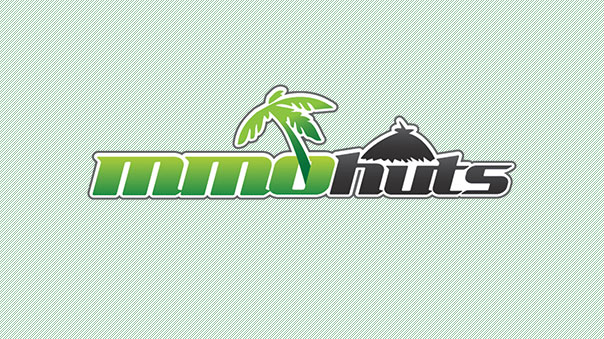 Jagex has put together information on their new player starting area, the Troll Warzone. New players begin their adventures in the new quest line, designed to show them the game itself, and get a familiarity with the lore of Runescape.
To celebrate the launch, all players will receive a free 14 day membership, allowing everyone to experience the benefits it brings.  This allows access to the entire Runescape world, over 100 members-only quests, nine unique skills, 20 mini-games, the ability to play in full screen, and more.
Jagex also publishes 8 Realms and War of Legends
New RuneScape Cinematic Trailer
Source:
TROLLS, TRIALS AND A TRAILER

JAGEX UNVEILS CINEMATIC TRAILER TO SHOWCASE RUNESCAPE'S NEW

STARTING EXPERIENCE & OFFERS FREE 14 DAY MEMBERSHIP TRIAL

Thursday 5th April 2012, Cambridge, UK – Jagex, makers of RuneScape, the World's most popular and multi-award winning free-to-play massively multiplayer online adventure game, today unveiled their latest cinematic trailer to celebrate the release of RuneScape's new members starting experience: The Troll Warzone.

New players will begin their RuneScape adventure with the new quest line, designed to introduce them to the members' game, as well as familiarize them with RuneScape's rich and extensive lore. Describing the Troll Warzone content, Jagex's Chief Creative Officer Alex Horton explained, "We've created a brand new opening experience that will wow players right from the very start, it's the perfect introduction for anyone experiencing the epic adventure that is RuneScape".

To celebrate the games latest evolution, Jagex is also giving all new players a free 14-day trial to RuneScape's membership expansion, to allow everyone the opportunity to experience all that RuneScape has to offer. This includes full access to the entire RuneScape world, 100's of hours of member's quests, an additional 9 powerful skills, 20 compelling mini-games, full screen gaming and much, much more.

Commenting on the complimentary trial, Mark Ogilvie, RuneScape's Lead Designer stated: "What better way to celebrate RuneScape's awesome new opening experience than to invite everyone to try out the latest features with a trial of the member's game. So why not create a free account, join RuneScape, and begin your adventure today."

Mark continues, "The trailer tells the story behind The Troll Warzone and acts as the perfect introduction to RuneScape – an online adventure of epic proportions. RuneScape offers players unrivalled levels of content, skills and challenges, designed to satisfy the appetite of novice and experienced adventurers alike".

Remarking on the collaboration, Murray Butler, Creative Director of visual effects powerhouse Framestore in New York' explained "This was an opportunity to create an eye popping fight sequence where we push speed ramps and camera moves to the extreme". The trailer is available to view on RuneScape's YouTube channel (www.youtube.com/RuneScape) or to download from http://bit.ly/TrollsandTrials.

For more information and to take advantage of the free 14 day member's trial, simply visit www.RuneScape.com.
Next Article
ArcheAge's 5.1 Update, Relics of Hiram is live today and brings a wealth of new content to the game, such as for the Pirate faction.
by Ragachak
Super Animal Royale has all the classic elements of a Battle Royale, but is one of the rarer sub-genre of 2D BR games.
by NWOrpheus
GameGo has announced it is now accepting applications to the closed beta of its upcoming free to play RTS game, Global War.
by MissyS