Outspark Announces Dark Blood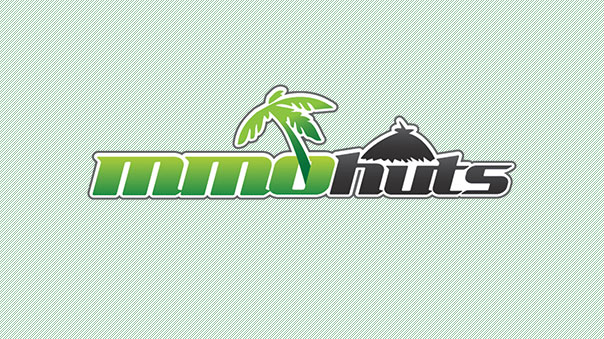 Outspark has announced Dark Blood, a free-to-play PvP fighting game.  The game is set to be released this summer in North America and Europe.
The sacrifice of four heroes and the power their descendants now wield to destroy the evil forces consuming the universe is the core storyline to Dark Blood.  The game features fast-paced, hack-and-slash style gameplay, mixed with exciting PvP arenas.  In addtional, an internal ranking system will be in place, and the game features mature content.
Outspark also publishes Fiesta Online and Luvinia.
Dark Blood  Teaser Trailer
Source:
Outspark Announces Dark Blood, Thrilling Action RPG for Summer 2012

Fast-paced, Hack 'n' Slash, PvP Fighting with Mature Content for Core Gamers

SAN FRANCISCO – April 5, 2012 – Just in time for PAX, Outspark announced today that it will be releasing the hit free-to-play PvP fighting game, Dark Blood, for North America and Europe this summer. In a world torn apart by power and greed, the sacrifice of four fallen heroes will drive their descendants to master a mysterious force, the last hope in defeating the insidious evil that consumes their universe.

"We're thrilled to be working with developer JCR Soft and licensor GameHi to bring this gripping free-to-play action RPG to the Western markets. Dark Blood is a huge hit in Korea. The game has fast-paced, hack 'n' slash mechanics, exciting PvP arenas, an internal ranking system, and mature content." said Philip Yun, CEO, Outspark. "No question it's a very sexy game with an adrenaline-rush of blood and violence. Players can look forward to many thrilling fight nights."

Watch the Dark Blood trailer on Curse at http://youtu.be/0c6okkW5z7k, check out the Dark Blood website at http://darkblood.outspark.com, and join the Dark Blood community on Facebook at http://www.facebook.com/outsparkdarkblood and on Twitter at http://www.twitter.com/darkbloodgame. Each weekday leading up to the summer release, fans will be treated to sneak peeks of Dark Blood's wicked monsters, weapons, armor, combat and more.
Next Article
The ultimate Heroes of the Storm™ collegiate tournament comes to a head this April 26 at the Shrine Auditorium & Expo Hall in Los Angele...
by Mikedot
The developer and publisher of renowned browser games, upjers, is reaching deep into the candy bucket once more and inviting even more players...
by Mikedot
Grinding Gear Games releases news about Path of Exile 1.0.5 and race Season Six.
by MissyS