RuneScape revamps website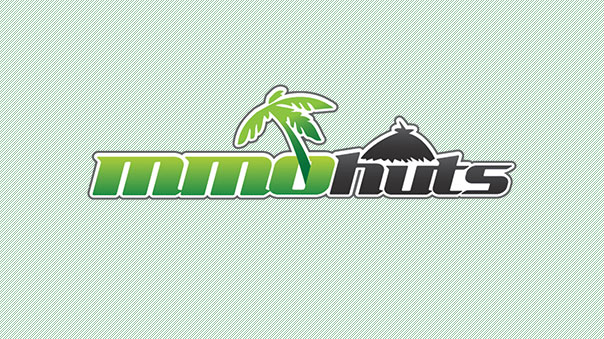 After ten years of success, RuneScape has launched a brand new website for its player base.
The website adds a new logo for the game, replaces the manual with a new wiki that can be edited by the community, adds an events section that lets players and staff add events and locations, and puts important content on the redesigned front page, making it easier for players to get important news quickly.
RuneScape is published by Jagex, which also publishes War of Legends and 8Realms.
RuneScape Gameplay Screenshot
Source:
Jagex Announces New RuneScape Website

RuneScape 10th Anniversary gifts new look and new features

Jagex Games Studio, the UK's largest independent games company, today unveils a completely redesigned website and new logo for RuneScape, the world's most popular free to play MMO. While the site brings a fresh look and new features to the RuneScape community, the game remains classic and true to its roots, which has been enjoyed by 126 million all time active unique players.

The new website features include:

RuneScape Wiki:

The manual has now been moved over to our new, community-editable wiki. Even if you've never used or edited a wiki before, it's really easy to do.

The Events Section:

There's a whole new section devoted to the organisation and advertisement of events. The Jagex Community Engagement team, clans and individual members of the community can put up details on the events feed and place a location pin into the events map to direct prospective attendees.

RuneScape News to the Fore:

News, media and social networking activity feeds have been given special placement on the new front page, ensuring that up-to-the-minute RuneScape information is readily available at all times.

RuneScape, which just celebrated its 10th anniversary, has earned many prestigious awards including the Guinness World Record 'Most Popular Free-to-Play MMO' 2008-2010 and Develop Industry Excellence Awards 'Lifetime achievement award' to the creators, Andrew and Paul Gower in 2010.
Next Article
Joymax has launched a new set of summer festival events for Digimon Masters.
by MissyS
Star Trek: Deep Space Nine star Aron Eisenburg will be reprising his role as Nog when he joins the Iconian Conflict later this year.
by MissyS
Update 7.1 has arrived for World of Tanks, and with it comes the French tank line, the fourth nation of tanks to join the MMO.
by MissyS