Project Blackout gets Overwolf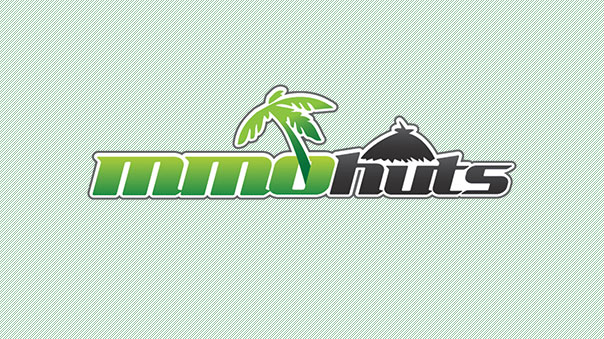 SG Interactive is beginning to add the Overwolf tool to its games, starting with Project Blackout, available now for players.
The Overwolf tools are built in to SG Interactive's GameRage portal, and lets players access social networks (Facebook, Twitter, Skype, and other chat clients), You Tube, web browsers, and in-game screenshot and video capture, all in-game through a lightweight, discreet user interface. Other games will also have support for this feature soon.
SG Interactive also publishes Grand Chase and Pangya.
Project Blackout Gameplay Screenshot
Source:
SG Interactive Partners with Overwolf to Take Project Blackout to the Next Level on GameRage Portal

Overwolf's Seamless Social Media Overlay Now Supports SG Interactive's FPS Project Blackout

SAN FRANCISCO and IRVINE, Calif. – November 22, 2011 – SG Interactive, a leading free-to-play online games publisher, is taking the next step to add social media interaction into their FPS, Project Blackout, and soon into all of its games, thanks to a new collaboration with Overwolf, a software company specializing in embedding social overlays in online games. The new tool fully integrates with Project Blackout on SG Interactive's new GameRage portal, and allows users to access Facebook, Twitter, Skype and web browsers, as well as record and share video of online gameplay.

"SG Interactive has a great lineup of games and a community itching to share them with the world," said Uri Marchand, CEO of Overwolf. "By combining Overwolf's powerful social feature set with their GameRage portal, starting with Project Blackout, we're providing their players with the social tools that will make their gaming experience even better."

Overwolf, founded in 2010, is a service that unites gamers by tapping into existing social networks. The anticipated complete integration with SG Interactive's GameRage portal and all its games will provide its community with an easy way to locate friends in-game, communicate and share gaming experiences. This GameRage Hub will feature:

• Social Media and Chat Client Support – The key feature of the GameRage Hub is its support of a wide range of social networks and chat clients, including Facebook, Meebo, MSN Messenger, Steam Chat, Twitter, Yahoo! Chat and YouTube, with additional clients to be added in the future
• In-game Screenshot and Video Capture – The GameRage Hub has a simple interface to take screenshots and gameplay video, and can easily and instantaneously share them to friends and contacts on any supported social network
• Lightweight Profile – The GameRage Hub hides in a discreet location on the screen, and overlays can be accessed and hidden with customizable keyboard shortcuts and mouse roll-over

"The GameRage Hub is offering the next level of social experience to our community and online gamers as a whole," said Chris Lee, CEO of SG Interactive. "Overwolf's service is above and beyond any of the feature sets we've seen. Combining the GameRage Hub with all of our games finally gives online gamers a seamless in-game social media solution, and we're glad to be able to offer it to the SG Interactive community."

The Overwolf GameRage Hub will initially support Project Blackout, but will be added to more games in the GameRage library. Gamers can register and play any of those games for free by visiting GameRage.com, and see the new Overwolf GameRage Hub in action by downloading it from
http://download.overwolf.com/GameRageHubInstaller.exe.
Next Article
I stand by the notion that I enjoyed Cards Unbound in Paladins. Sure, it was different, but Paladins is still very much in the testing phase.
by Ragachak
50,000 players are now testing Jagex's upcoming combat changes to Runescape.
by MissyS
The fast-paced, gravity-defying LawBreakers has announced a festive holiday event that runs through December and into the New Year.
by Ragachak