RuneScape Gower Quest Brings Back Original Devs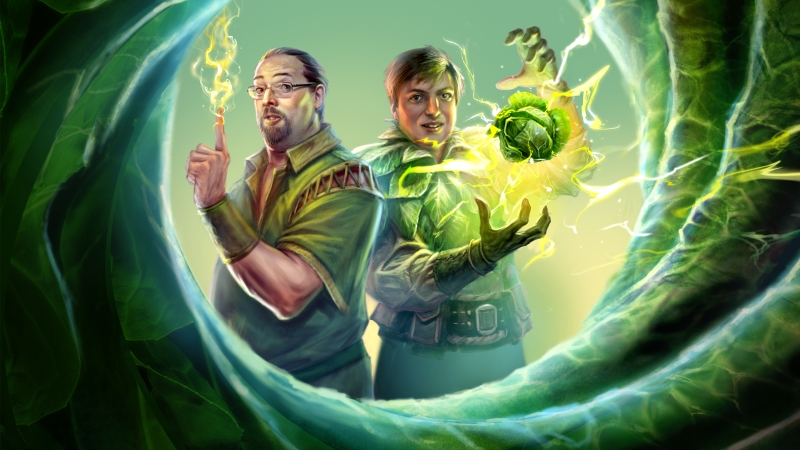 Fifteen years after they created RuneScape, the original trio of brothers – Andrew, Paul, and Ian Gower – have returned to the world of Gielinor with a new quest as part of the game's year-long anniversary celebrations. Dubbed, somewhat inevitably, 'Gower Quest', the new mission sees players uncover the mystery of the disappearing cabbages for three familiar looking cabbage mages. Packed with nods and winks to vintage RuneScape memes and jokes, Gower Quest is a fond love letter from the game's creators.
A free-to-play quest that enables the broadest range of players to experience the adventure and celebrate the game's past and future successes, Gower Quest will take players through cabbage fields and beyond as they experience a tale that will warm the very cockles of their hearts. Featuring new rewards, including a brand new god sword forged in the name of the cabbage god, Brassica Prime, Gower Quest is like no other RuneScape quest!
"Bringing back the three brothers to help design a celebratory quest was simply fantastic, and we're already seeing players contact us saying how nostalgic and wonderful Gower Quest is for them," said David Osborne, lead designer, RuneScape. "We're grateful to Andrew, Paul, and Ian for returning to RuneScape for one more occasion and being guest designers on the quest. Fifteen years is a phenomenal milestone to reach, so few MMORPGs have ever reached it, and fewer still while experiencing a resurgence in player numbers!"
"Without the Gowers, we would not have RuneScape and there would be no Jagex, so we were thrilled when they agreed to return to Jagex as guest quest designers for this celebratory adventure," said Mark Ogilvie, design director, RuneScape. "I've been working on RuneScape for 14 years now, and I have many, many fond memories of working at the near-dawn of Gielinor and its lore. This quest harks back and pays homage to some key events and characters from across the history of RuneScape, and is the perfect way to celebrate its milestone anniversary."
Rather than give up and scrap the title, they decided to take it to Kickstarter to raise funds to replace all of the Sega-owned trademarks (th...
by Mikedot
This X-Men themed update offers new characters and uniforms, as well as a new Danger Room dungeon.
by Ragachak