Flyff Gold Announced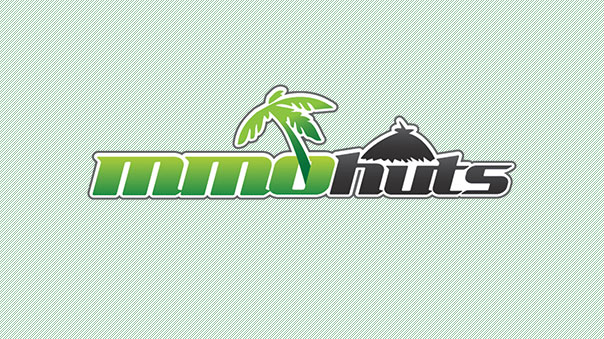 gPotato has announced that Flyff will launch a new "Flyff Gold" update this July.
Flyff Gold will present some major changes to the game's systems and interface. To start with, players will notice that the home zone of Flaris has been improved with a new layout and improved graphics. A new black-and-gold user interface will let players customize their UI with sliding inputs, plus a six-action "revolver" for faster, improved combat. Players will also discover achievements that reward items found in the cash shop, a consignment marketplace, in-game social networking, weapon transformations, and better PvP rewards.
Starting this week, players can get a daily item until June 20, plus level up prizes until the launch of Flyff Gold. Players who come celebrate Flyff gold at FanimeCon will also get temporary tattoos with a free code for a three-day tiny Tanuki pet, plus more prizes for participating by sharing a photo of themselves wearing the tattoo.
gPotato also publishes Rappelz and Iris Online.
Flyff Gold Announcement Trailer
Source:
Flyff Gold Announced

Beloved MMO Gears Up for Big Changes

Sunnyvale, Calif. May 25, 2012 – Everything about Flyff is going to change. The launch of Flyff Gold on all English servers this July will mark a major evolution for the beloved MMO, introducing a fresh look, sleek interface, and brand new systems. The official Flyff Gold teaser page launched today with a look at the cool new clockwork style and a feature video showcasing the biggest changes.

Longtime fans and new players alike will immediately discover a brighter, cleaner Flaris home zone with sharper graphics and a broad new layout. That smooth style meets dynamic function thanks to a brand new black-and-gold interface which lets players customize their screen with sliding inputs and queue up to six actions in a rotating "revolver" slot for faster, more strategic combat.

Flyff Gold turns many popular player requests into a reality, from achievements that can be redeemed for item shop goodies to a set-and-forget consignment marketplace for easy trading. That's just the start of an extensive change list that will also introduce in-game social networking, weapon transformations, greater PvP rewards, and much more!

Preparations for Flyff Gold's official launch have already begun with game-wide Log-In and Level-Up events. Starting this week, players will receive an item the moment they log in and can get one item every day until June 20. Each character will also receive prizes as they level from now until the launch of Flyff Gold in July, so new adventurers can start their journey with great rewards right away.

20,000 lucky anime fans will get an additional chance to celebrate the announcement of Flyff Gold at FanimeCon, the largest anime convention in Northern California, between May 25 and May 28. Temporary tattoos with beloved Flyff characters have been added to every goodie bag, and each tattoo comes with a free code for a three-day tiny Tanuki pet. Plus, anyone who shares a picture of themselves wearing the tattoo will receive a prize for participating, and three random winners will get a full Rudolph Jewelry Set. Check out the details on the official Flyff Forum!

With a packed schedule of events for its thriving community and a full set of feature upgrades on the way, the future looks very bright for Flyff Gold. Check out the details at the official teaser page and get ready to go gold this July!
Today Vainglory is welcoming one of North America's top eSports organizations, Cloud9, to the Halcyon Fold.
by MissyS
The basic idea is that the in-game "Big Ass Monsters" (BAMs for short) from TERA: Rising have broken out of the game and are invading the ...
by Mikedot
WWE and Warner Bros. Interactive Entertainment are creating WWE Immortals™, a free-to-play mobile game that will feature epic Superstar batt...
by Mikedot