RuneScape Celebrates Halloween With Horror Story & Double XP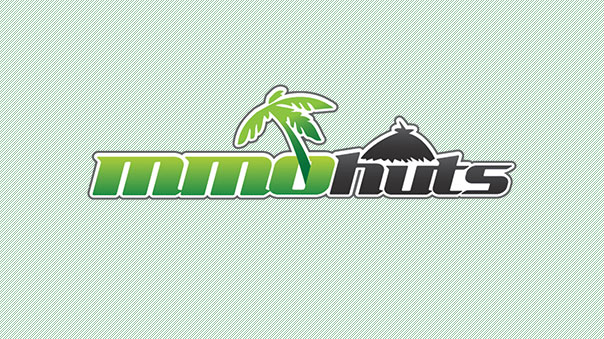 Dark, trembling terror awaits brave souls in RuneScape, as the award-winning fantasy MMORPG from Jagex launches a horror story quest just in time for Halloween, coupled with a flesh-chilling double XP weekend for players — both new and old — looking to level up their characters. The new adventure,Broken Home, is best experienced by players in a dim room with the volume cranked up, as they try to steel their nerves and uncover the terrible secrets concealed within a haunted mansion.
After All Hallows Eve, Broken Home will become a permanent addition to Gielinor. The adventure is the first in RuneScape's illustrious history to offer strong replayability for players. Once the story is complete, players can return to the haunted house to face new challenges and unlock additional rewards. Broken Home also features an open structure, allowing players to fully explore the corridors, nooks and crannies of the house as they try to find out how each of the inhabitants died.
Additionally, players brave enough to complete the mission in the first two weeks after launch will earn additional rewards, including a damage boost for exclusive use during this year's 'Death's Door' Halloween event.
The double XP weekend begins at 5:00 am PDT (12:00 pm GMT) on Friday October 31 until 5:00 am PDT Monday November 3. In addition, this weekend will see Jagex play host to the RuneScape Clan Cup 2014 final at the studio in Cambridge, where the remaining claims in the competition will battle to be crowned this year's top team. The event will be live streamed on the game's Twitch channel at http://www.twitch.tv/runescape from Saturday 7:00 am PDT (2:00 pm GMT.)
The second content update is here for Webzen's Browser-Based MMO, MU Ignition. New features include the imprint system and much more!
by Ragachak
Wargaming today announced details for Update 8.2 for its armored MMO action game World of Tanks. The release will add to the game a new line o...
by JamesBl0nde
After its launch in April 2016, League of Angels II has offered monthly content updates, constant additions, and playerbase growth.
by MissyS