Terra Battle Surpasses One Million Downloads, Plans Concert & More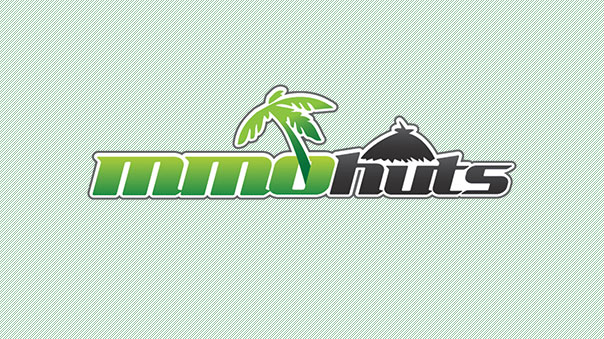 The mobile RPG Terra Battle rapidly surpassed 1 million downloads worldwide since its Oct. 9 launch. As part of the Download Starter Campaign, a download milestone reward system for players, the company revealed that famed composer Nobuo Uematsu will begin preparations for an upcoming Terra Battle live concert. Date and location of the concert are pending.
"Like the game's creator, Hironobu Sakaguchi, I did not expect Terra Battle to reach this milestone this quickly. One million downloads is extraordinary. I'm currently in the planning stages to put on an incredible concert for fans," said Nobuo Uematsu, Terra Battle's composer . "It will take time to rehearse, but we will create an unforgettable performance as a tribute to our fans' support."
In addition to the upcoming concert, Mistwalker Corporation announced the following updates as part of Terra Battle reaching 1 million downloads:
Kuscah Event Extension – To celebrate the milestone, new players will have another opportunity to acquire Kuscah, a powerful healer, into their party upon download. The event has been extended from Nov. 3 to Nov. 30.
New Songs – There will be new music for Terra Battle composed by three well-known video game industry musicians.

Yoko Shimomura (Composer of Kingdom Hearts and Xenoblade Chronicles, among other titles)
Kenji Ito (Composer of Puzzle & Dragons Z, among other titles)
Yasunori Mitsuda (Composer for Kid Icarus: Uprising, among other titles)

Bahamut Event Extension – The Bahamut battle will be returning alongside the upcoming Neo-Bahamut event on Oct. 31.
As of now, Terra Battle fans have unlocked even more content through the Download Starter Campaign, including:
600,000 Downloads

New characters from Kimihiko Fujisaka (Character Designer of the Drakengard series and The Last Story)

700,000 Downloads

New characters from Naoto Oshima (Character Designer of Sonic The Hedgehog)
Co-op Battle Mode (To be implemented at a later date)

800,000 Downloads

Production on a Terra Battle Strategy Guide in progress

900,000 Downloads

Free Terra Battle soundtrack available for download

1,000,000 Downloads

Preparations for a Terra Battle concert with Nobuo Uematsu underway
VS Battle Mode (To be implemented at a later date)
Production on Battle Scene illustrations begins (To be implemented at a later date)
As the campaign moves toward the 2 million downloads goal for a console version of Terra Battle, fans can look forward to even more updates, including a boss monster modeled after Mistwalker Founder Hironobu Sakaguchi, new music from Nobuo Uematsu and a Terra Battle art book.
Developed by legendary FINAL FANTASY creator Hironobu Sakaguchi, Terra Battle is a tactical role-playing game with fast strategic battles, collectible heroes and an extensive story.
To download Terra Battle for free (with in-app purchases), visit the title's respective iOS and Android stores.
Have you ever dreamed of becoming a business tycoon? Game Insight gives you a chance to turn this dream into reality as Transport Empire, the ...
by Mikedot
Joymax announces the limited edition release of Psychemon in Digimon Masters Online.
by MissyS