Runes of Magic Halloween Events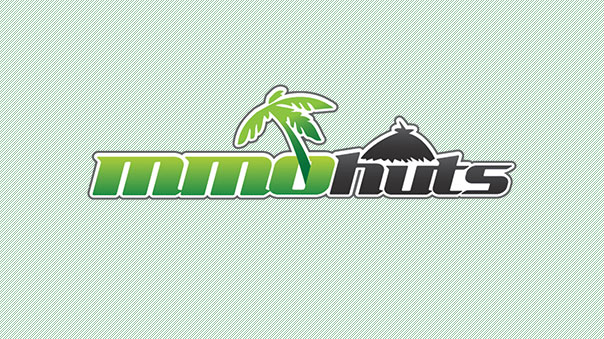 Runes of Magic is holding a lot of events for Halloween this year, both in-game and real-world.
Events include in-game item giveaways through partner sites, sales on Halloween bundles, in-game screenshot contests (costume, house, and guild castle, with a reward of an in-game costume), and other in-game events run by the community events team. There are also real world Halloween decoration events (rewarding an in-game decoration.) Each contest has a different date it ends if you're interested in entering (the earliest being October 28th), and the in game events run until the evening of October 31st, Halloween itself.
The Original Press Release:
Real World and In-Game Events Give the Community Lots of Opportunities to Get in the Spirit and Have fun

SAN FRANCISCO, October 21, 2009 – Frogster America, Inc. today announced its plans to celebrate Halloween in the free-to-play Massively Multiplayer Online Role-Playing Game (MMORPG) that is redefining the genre, Runes of Magic (www.runesofmagic.com). Over the next two weeks, the publisher will be giving away Halloween-themed in-game items, holding real world and in-game decorating contests, running special events and selling special Halloween bundles. Runes of Magic has more than two million registered users worldwide and over 750,000 in North America where Frogster America operates the game.

"Halloween is an important holiday for most MMO games, but we really get into the holiday spirit at Frogster America," said Jeremy Monroe, director of marketing and business development at Frogster America, Inc. "With a lot of different events, giveaways and contests for the community, we want our players to know that we appreciate their support and we're constantly working to make the game better and more enjoyable for our users."

Here are just some of the events that Frogster America has planned over the next two weeks:

In-Game Item Giveaways – October 23rd-October 31st
In-game items including Jack-O-Lantern, Frankenstein and Werewolf masks, and a Witches' Hat will be given away starting October 23rd on partner sites including www.Massively.com, www.ZAM.com, and via the official Facebook group and Twitter feed (http://twitter.com/RoM_US).

Real World Halloween Decoration Contest – Now until October 30th
Now until Oct. 30, players can send their pictures of real-life Halloween decorations — such as jack-o-lanterns, haunted houses or costumes — that have a Runes of Magic twist to: romcomm@frogster-america.com. Frogster America will post their favorites on www.runesofmagic.com. Entries that are posted will be rewarded with in-game Halloween-themed items.

Halloween Bundle Sales – Now until November 1st
Frogster is offering special Halloween themed items and bundles, from ghostly housing decor to pumpkin pets, there's something for anyone that likes a scare. The items will be available until November 1st at Midnight EST.

In-Game Decoration (Screenshot) Contest – Now until Oct. 28th
The company will give rewards to the players Frogster feels do the best job in decorating their Character in Costume, House, or Guild Castle.

In-Game Events – Now until October 31st
Frogster also has multiple in-game events planned every Tuesday and Friday until Halloween. 'Hide-n-Seek', 'Your Scary Costume', and 'Offer to the Goblin King' will be run in-game by the community events team.

About Runes of Magic
Runes of Magic is an award-winning fantasy based MMORPG setting a new standard for free-to-play titles. With more than two million registered users, and thousands of new players joining every day, Runes of Magic has already established itself as a popular and compelling "must play" MMORPG since its launch in March of this year. Runes of Magic players create versatile dual class characters and upgrade them with rich, dynamic and truly unique customization features in an ever evolving world. For more information, please visit: www.runesofmagic.com

About Frogster America, Inc.
Frogster America, Inc., was founded in 2008 to bring high-quality online games to the North American market. As a wholly owned subsidiary of the Frogster Interactive Pictures AG, a Berlin based listed publisher of online computer games, Frogster America is located in San Francisco, and focused on the operation and marketing of MMO games that appeal to a global audience. With Runes of Magic, released on March 19, 2009, the company is well positioned for success with a rapidly growing community and strong initial title on which to establish its market presence. For more information, please visit: www.frogster-america.com
Alani, the first of five new free playable characters for Battleborn will release on May 31st on all platforms.
by MissyS
The ARK: Survival of the Fittest(ARK: SoTF) May Survivor League Championship matches take place from 11 am EST to 2 pm EST on Saturday, June 4
by MissyS
Star Trek: Deep Space Nine star Aron Eisenburg will be reprising his role as Nog when he joins the Iconian Conflict later this year.
by MissyS