Mine Takeover PvP in this weekend's Karos Online beta event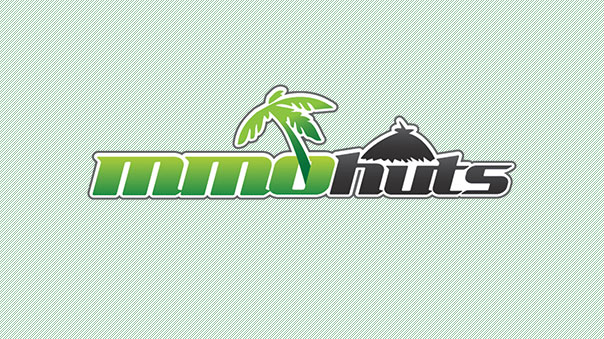 Karos Online is hosting another closed beta event from Friday, October 23rd through Sunday, October 25th. In addition to the PvE content available for testing, guilds will be able to test mine takeover PvP for the first time.
Mine takeovers are one of the important types of guild battles that can take place, as mines control fletta, a very important resource in Karos Online. A guild that has taken over a mind has exclusive rights to mine for Fletta there, and can select the quality of the Fletta mined as well as when the mine becomes vulnerable for attacks (within four to seven days).
The Original Press Release:
Karos Online: Mine Takeover PvP debuts this Sunday during closed beta weekend

Seoul, Korea – Wednesday, October 21st, 2009 – NHN Corporation announces something special in store for guilds and competitive PvP players this weekend: on Sunday, guilds will be able to experience Mine Takeovers for the first time ever, as part of the next closed beta event for free-to-play fantasy MMORPG Karos Online. The event kicks off this Friday, October 23rd and runs through Sunday 25th. "Mine takeovers are a form of guild PvP that cuts to the essence of competition in Karos Online," said Heejin Jeong, Senior Overseas Sales Manager at NHN Corporation. "Fletta energy is the most valuable and versatile material available to players, so ensuring a good supply of it will become a top priority for guilds. This coming Sunday, we're pleased to offer players the opportunity to participate in a Fletta mine takeover scenario as a preview of the guild PvP action to come, and we're looking forward to receiving their feedback." As in the first beta event, guild wars can also be waged throughout the weekend, in which players can battle alongside their allies and kill members of rival guilds on sight.

If mass player-vs-player combat isn't your cup of tea, this weekend's Karos Online beta event also showcases the game's rich PvE experience: four powerful classes to play, four zones to explore and conquer including the new region of Peltrok, fast-paced instanced dungeons, mining, fishing and more. From beginning to end, there will be opportunities to win handy items that can be used in the Open Beta later this year.

Beta applications are being accepted up until the start of the event. To apply, visit www.karosgame.com, create a Karos Online account and click 'Apply Now'. If you have been accepted into a previous beta event, you will receive instructions two to three days before the event begins (there is no need to re-apply).

More details and features will be revealed as the game draws closer to launch. Karos Online is scheduled to be released in English during Q4 2009, with versions in German and Turkish to follow.
Collegiate StarLeague (CSL) is bringing Magic: The Gathering to their list of collegiate esports leagues.
by Ragachak
At PAX East 2014, Carbine Studios made a special donation to Child's Play, a game industry charity dedicated to improving the lives of child...
by Mikedot
WEBZEN, a global developer, and publisher of free-to-play games has today confirmed that the stress test was a success!
by Ragachak