Runes of Magic: Demon Lord Enters The Battlefield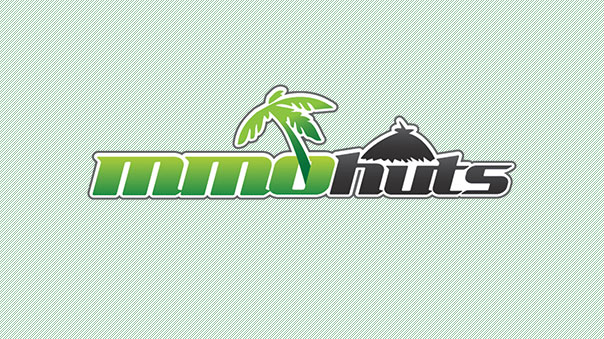 On January 22, 2010 Frogster Entertainment released a new content patch for their flagship title Runes of Magic that contains a brand new raid instance called 'Demon Stronghold.' The end boss of this instance is the Demon Lord Sirloth himself who has terrorized the lands of Taborea in the past. This new dungeon is aimed at groups of 12 high level characters who must clear four bosses such as the giant Noath before finally making their way to the final chamber.
Gamers looking for a high-quality free to play fantasy MMORPG similar to World of Warcraft would do well to check out Runes of Magic. The game has plenty of content in the form of quests, zones, instanced dungeons, player housing and much more. While the game looks and feels like WoW, it has some unique features such as the ability to duel class. Below is the full press release by Frogster with two screenshots included!
New content patch implements Runes of Magic's uber villain as the ultimate boss opponent.

Since the beginning of Runes of Magic Chapter I – Rise of the Demon Lord, the dark presence of the Demon Lord has hung like a shadow over Taborea. With the next content update, the terror now takes form. The new raid instance Demon Stronghold enables players to battle the Demon Lord Sirloth.

The raid dungeon is available for groups of twelve high level players, and is located in the Naga Acropolis. The path to the Demon Lord leads through dungeons, cells and torture chambers. The first boss opponent is the giant Naoth in the Chamber of Punishment. Only those who can skilfully wield their powers of runecraft will be able to overcome him and penetrate deeper into the stronghold. The way to the throne room leads players past three additional bosses and loyal servants of the demonic ruler, as well as past the birthplaces of new henchmen.

In the final battle with the Demon Lord, players will have to throw all of their abilities into the mix in order to be victorious against the winged demon. Groups have to survive four phases of battle, overcome sworn helpers of the evil lord and fend off flying swords. Only then will the arch villain of the first two chapters of Runes of Magic be vanquished. As a reward, players will be able to carry off the original weapons of the mighty Demon Lord.

The gates of the Demon Stronghold will open with the next content update. More information is available on the official Runes of Magic website.
Next Article
An adventure millions of years in the making comes to Old School Runescape: Fossil Island! All levels of adventurer in Gielinor can take part!
by Ragachak
After a long time of waiting, and many delays it is finally there, the DayZ Standalone Alpha.
by Proxzor