Robotcraft releases Dawn of the Megabots Update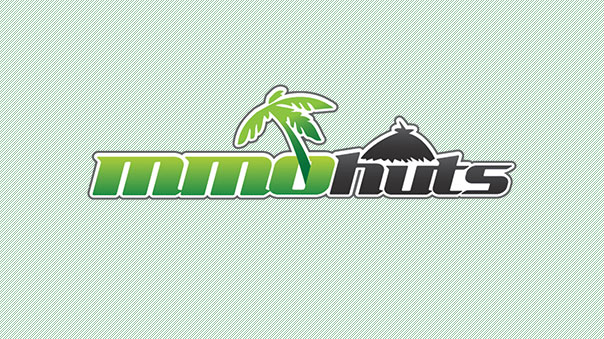 Destructive robot-PvP battle game Robocraft has released their biggest update yet, titled Dawn of the Megabots.
The core of the update surrounds the introduction of Megabots, massive robotic monstrosities towering over the battlefield with five times the maximum cube count of a normal robot. In addition to their increased size, Megabots have unique oversized weaponry, shielding, armour and wheels to help outscale anything else they find on the battlefield.
With one Tier-X Megabot per team surrounded by an additional ten allied Tier-9 or Tier-10 robots each, players will find that driving straight in with guns blazing simply won't work anymore. Whether to ignore, destroy, or disarm a Megabot is a decision that can only be made when faced by one of these goliaths, with the wrong decision costing the team greatly.
To help in the fight against the megabots, rotor blades, an agile helicopter-like component has been introduced to tiers 5-10. Far more specific in their movements than the aerofoils or helium blimps, the rotor blades allow for targeted shoot-and-hide tactics against the clumbsily slow Megabots.
Beyond new content, Dawn of the Megabots is filled with polish and ease-of-use changes such as FPS optimizations, mirrored building, the new challenge mode, reworked maps, reworked fancy looking nation flags, a new informative lobby screen, and so so much more!
This year Robocraft reached 4,200,000 registered players and won the IndieDB 'Indie of the Year' award so now's your chance to join this growing community and have a say in the development of the ever evolving pre-release game!
Next Article
Now that Drone Strike Force has launched on Steam, they have announced a ton of new content is coming over the weeks and months to come.
by Ragachak
Shot Online Golf: World Championship is a realistic golf game that brings the golf experience to players on their mobile devices.
by Ragachak
In a recent press release, Gravity Interactive announced that they had acquired a controlling stake (50.8%) of Barunson Interactive for around...
by Guest