RiotZone begins rolling out heavy content update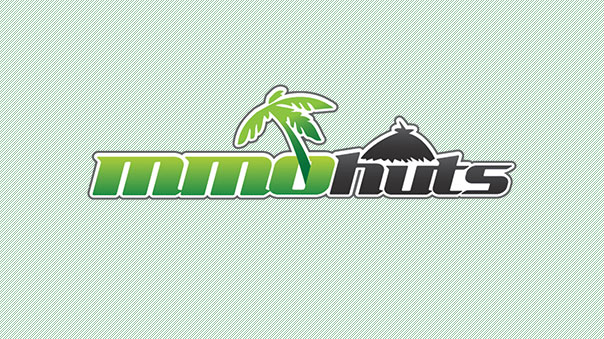 Mail.Ru has begun a series of updates for RiotZone, scheduled to roll out from now through May.
The update changes the cap on Mercenary Officers from 10 to 40, while reducing the experience required to reach 20. New Dogs of War will be available for veteran players in the Agency, and a new army group, Charlie's Angels, will be available for players who achieve enough experience. All character stats are overhauled so that each fill their own niche, and Commanders who reach level 20 and complete the Improvement task will get a free item to redistribute their stats.
New missions will send players out to fields and city outskirts, while new Dictator missions expand the RiotZone storyline. Several maps have been redesigned to prevent current bottleneck issues, the Camp Bar's effect has been increased, and prison production has been improved to reduce babysitting.
Game shops have also been redesigned with an improved UI, new gear and boosts, reduced prices, and color standardizations.
Mail.ru also publishes Juggernaut and Legend: Legacy of the Dragons.
RiotZone Gameplay Screenshot

 Source:
FASTER. HIGHER. STRONGER. RIOTZONE.

Huge Game Update Blows Away The Competition!

Hamburg, Germany – April 26, 2012 – Leading publisher Mail.RU Games begins rolling out the most aggressive and wide-sweeping patch for their fast paced PVP war title, Riot Zone. Free to play from anywhere without any downloads, the new content explosion starts today and continues through May and includes everything from shop and map redesigns to new missions, increased Commander levels, and plenty more. With all there is to see and do that's new and improved, players are commanded to double march over to http://www.riotzone.net/ and sign up via email or Facebook connect.

Commanders, your repertoire has now expanded: Mercenary Officers are no longer capped at 10, and can now reach the lofty heights of 45 – to expedite this process the experience needed to reach 20 has been reduced; the Agency will also stock new Dogs of War for veteran players. In addition, players who are skilled and care for their troops and accrue sufficient experience will now be able to access a third army group, nicknamed Charlie's Angels. Character stats have also been overhauled, and each now fill their own niche. Commanders who have reached level 20 and complete the Improvement task will be granted an item to redistribute stats for free to reflect all these changes.

Soldiers, prepare yourself as you will train for additional types of combat. New missions will move players out of the inner-island jungles out to fields, city outskirts, and more. Additional Dictator missions have been added to further the RiotZone storyline. Many current maps have also been landscaped to avoid current bottleneck issues, and the effect of the Camp Bar has been significantly increased, and prison production has been overhauled to require considerably less babysitting.

The game shops have also been redesigned for all levels: 1-19 will see an improved UI with few item changes. Levels 20+ will see new armours, deadlier weapons, additional supplies with a variety of effects; superstitious warriors will appreciate the expanded range of lucky charms, and canned drinks providing temporary boosts are also available for the thirsty. Stun grenades have been reduced in price and efficiency, allowing room for a greater variety of supplies in combat. All item have also been standardized by colour, with the grey-green-blue-violet-red system now being universal.

Hot battle for cool heads

Anti-malaria's? Check. Food? Check. Adequate equipment? Check. Good preparation is essential in "RiotZone". Gamers will not only fight for one of the two factions – The Red Alliance or the Coalition of the Crown – but also train their soldiers, upgrade weapons and expand their base. These role-playing elements turn out to be authoritative in later gameplay. Only the coolest strategic thinkers will prevail in numerous missions and PvP battles. "RiotZone" scores with many PvP modes: 1on1, 2on2 and 3on3 are just the beginning. Raids on enemy territory, conquest of resource-rich areas and large-scale battlefields require you to surpass just being a gamer, and ascend to the level of a commander. Semi-automatic fights allow dynamic and spontaneous quick battles where players can bring in a lot of extra firepower in the form of various special abilities.
Next Article
Ghost in the Shell: Stand Alone Complex – First Assault Online (First Assault) will be available soon to players via Steam.
by MissyS
Over 60 thousand players are currently facing off on two major, universe-spanning sides in the emergence of what is the next great war in EVE.
by MissyS
Bless Online is due for a series of major changes, much in the same vein as Final Fantasy XIV did before them.
by Ragachak