Aeria Games announces Dragon Crusade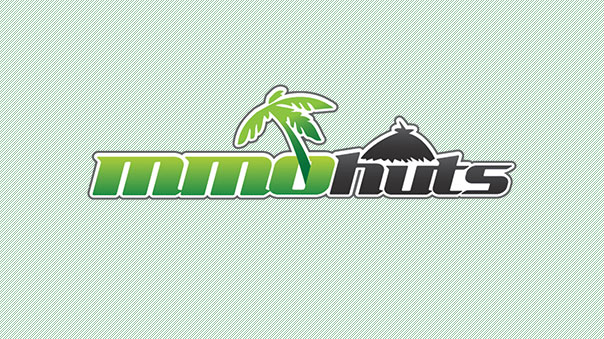 Closed beta registration has begun for Dragon Crusade, a new browser-based MMORTS from Aeria Games.
Designed to test player's strategy, Dragon Crusade offers a fantasy world in which players must manage resources, obtain equipment, embark on quests, recruit heroes, forge alliances, and crush their enemies. The game features six races: Dark Elf, Forest Elf, Azraen, Dwarf, Human, and Magi. Players can customize their hero and even take care of a mount and pets as they maintain multi-city kingdoms.
Aeria Games also publishes Golden Age and Eden Eternal.
Dragon Crusade Gameplay Screenshot

 Source:
Aeria Games Announces New Upcoming MMORTS Game, Dragon Crusade Featuring Diverse Races and Thrilling Combat

Closed Beta Registration Begins for All-New Browser-Based Game

SANTA CLARA, Calif. – April 26, 2012 – Aeria Games, a leading global publisher of free-to-play online games, announced today that closed beta registration has begun for Dragon Crusade, a new massively multiplayer online real-time strategy (MMORTS) game. Featuring diverse races, deadly instances, powerful alliances, thrilling combat, and customizable equipment, Dragon Crusade provides an epic fantasy tale of the rise and fall of kingdoms.
Throughout every aspect of Dragon Crusade, strategy plays as important a role as brute strength. Players must maintain resources and equipment, while gaining expertise in a host of ruthless tactics on their way to achieving ultimate domination. Quests challenge players to build empires of unparalleled power, battling their way through the ranks as they recruit heroes, forge alliances, and eviscerate enemies.
From grim cities of shadows and bone dragons to the bright, verdant domain of ethereal forest elves, players experience the unique buildings, troops, and abilities that each race offers. Players can choose from dynamic races such as Dark Elf, Forest Elf, Azraen, Dwarf, Human, and Magi. Customizable heroes, mounts, and pets boost skills further, both in real battle and the arena. Players can build multi-city kingdoms guarded by hundreds of troops or form alliances and participate in Alliance Arena.

Dragon Crusade will not require a download and with all Aeria Games titles, is free-to-play. Interested players can learn more and sign up to participate in the upcoming closed beta test at: http://dragoncrusade.aeriagames.com. Players who 'Like' the Dragon Crusade Facebook page can stay informed of the latest news, updates, and contests as the game nears its official launch.
Next Article
Carbine Studios has announced that their upcoming sci-fi MMO, WildStar, is set to release some time in 2013.
by MissyS
The first major update for Shot Online Golf: World Championship has been announced, offering up extra thrills for golfers worldwide.
by Ragachak
The early access open beta testing phase for Nexon's latest free to play MMORPG Vindictus went live late in the day on September 15, 2010...
by Guest