RiotZone Announces New Changes For September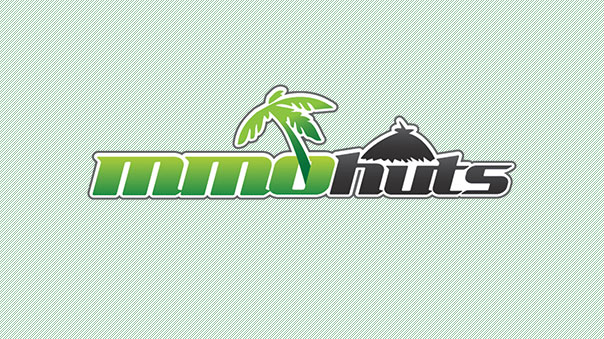 Mail.RU Games has announced major new changes coming in September for RiotZone.
Weapon improvements will grant sights increased accuracy, bipods more stability, increase the size of bullet magazines, and introduce self-guided bullets. New weapon upgrades unlock at level 20 and will continue to be unlocked by the developers with future updates. Players will also gain full energy when leveling up, and can access two difficulties of Daily Missions (regular and difficult) to attempt for new rewards. PvP will introduce new rewards, including rewards for team leaders for skirmish wins including pesos, stars, and respect.
In addition, RiotZone will get a graphical boost with new art updates including avatar and profile matching, new uniforms, updated gunfire animations. Camp battles will also become more streamlined and dynamic.
Mail.RU also publishes Juggernaut and Legend: Legacy of Dragon.
RiotZone Gameplay Screenshot
Source:
RIOTZONE AIMS AND FIRES OFF NUMEROUS GAME CHANGES

Weapon and Mission Improvements Coming In September

Hamburg, Germany – August 22, 2012 – Leading publisher Mail.RU Games today unveiled numerous gameplay changes that will be arriving in September for their their fast paced PVP war title, Riot Zone. Free to play from anywhere without any downloads, these quality of life changes make the game more approachable for new players while refining high level play for veterans. Coming off of the successful Los Mariachis spies event, it's never been a better time to join the resistance at http://www.riotzone.net/ and sign up via email or Facebook connect.

First in the flurry of changes are numerous weapon improvements. From sights giving increased accuracy, to bipods for more stability, and even larger bullet magazines – even self-guided bullets. Weapon upgrades unlock at level 20, and will be released slowly over the rest of the year, so players will have plenty to look forward to throughout 2012!

Energy will now replenish to full when a player reaches a new level, giving them extra actions as quickly as possible. Daily missions have also been divided into two difficulty levels: Regular and Difficult. For veteran players who find the normal dailies a little too easy, try the new harder difficulty for an extra challenge with its own set of rewards.

PVP rewards are also changing, because whoever fights well deserves to be rewarded. Now when players lose in mass battles, but are individual leaders in the fight will receive pesos, stars, respect, and other rewards as if their team had won the skirmish. Camp battles have also been given a facelift, and will both load faster and be more dynamic.

Several art updates have also been added to RiotZone, including matching players' avatars to their profile picture. Mercenaries will also begin to have their own unique as uniforms will begin to reflect their quality and experience levels. The elusive red mercenary Quasar has been added to mined crates at low levels, giving newer teams a competitive edge. Storm troopers are now back on their feet and prepared for battle. Lastly, some gunfire animations have been updated, so bursts will no longer merely look like a long sequence of individual shots.

Good preparation is essential in "RiotZone". Gamers will not only fight for one of the two factions – The Red Alliance or the Coalition of the Crown – but also train their soldiers, upgrade weapons and expand their base. Only the coolest strategic thinkers will prevail in numerous missions and PvP battles. RiotZone scores with many PvP modes: 1on1, 2on2 and 3on3 are just the beginning. Raids on enemy territory, conquest of resource-rich areas and large-scale battlefields require you to surpass just being a gamer, and ascend to the level of a commander. Semi-automatic fights allow dynamic and spontaneous quick battles where players can bring in a lot of extra firepower in the form of various special abilities
Next Article
The latest Bless Online Producer's Letter disclosed that in the second week of August, a huge update will be coming.
by Ragachak
En Masse Entertainment, a player driven publisher focused on delivering great games and exceptional service, today announced the launch of the...
by Mikedot