Big Brawl Arrives In Brawl Buster's Little China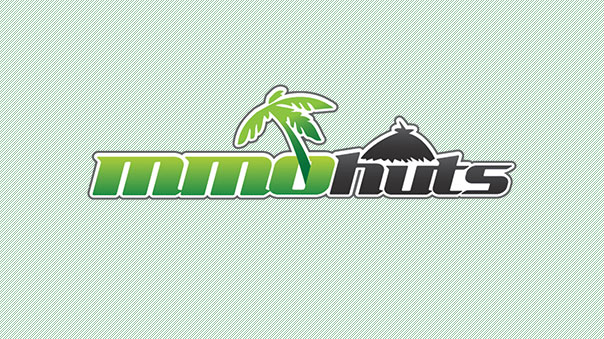 Rock Hippo Productions has announced the release of "Big Brawl in Little China," a new update for Brawl Busters.
The update introduces the new Chinatown map, and updates weapon customization to allow players to add in their favorite action attacks into them.
Brawl Busters is also celebrating EURO 2012, starting on June 1, letting players represent their favorite team with country-themed glasses. Players who support the winning Cup team will split a prize pool of one million Rock Tokens with their fellow team-supporters.
Rock Hippo also publishes MicroVolts.
Brawl Busters "Chinatown" Gameplay Screenshot

Source:
BIG BRAWL GOING DOWN IN LITTLE CHINA

Brawl Busters Also Celebrates the Euro Cup

Markham, Canada – May 24, 2012 – Rock Hippo Productions announced today that Brawl Busters, the popular free-to-play online action-combat game, has launched its next content update. Titled "Big Brawl in Little China," Busters will begin to see how the east can truly throw down! To join in the multiplayer action, players can visit www.BrawlBusters.com/splash and let the brawl begin.

Ready for a new map? Unleash the fury on the new Chinatown arena, an area with a truly far east flavor. Hone your skills and get stronger than bamboo to stand a chance.

Weapons customization is getting an update: now players can choose to make their own weapons one of a kind by loading their favorite action attacks onto them.

In addition, Brawl Busters is celebrating EURO 2012 with a special event starting on June 1st. Whether you're a veteran fan of soccer or a newcomer to this exciting sport, players from all over the world can represent their team with special country-themed glasses.

If you're lucky enough to be a supporter of the winning Cup team, you'll be splitting an enormous prize pool of one million Rock Tokens with your fellow compatriots. Be loud, be proud, be Brawl Busters!
Next Article
Valley of Peace residents will face off in the ultimate martial arts challenge...
by MissyS
Stardock has announced that it's offering $1,000 USD in its new Spaceship Builder contest for Galactic Civilizations III.
by MissyS
Following on from the introduction of the heaviest hull in the game, 'The Mammoth', AlternativePlatform are pleased to outline the lightes...
by Mikedot