Relics of Gods Gets Hands-On Demos at E3 2015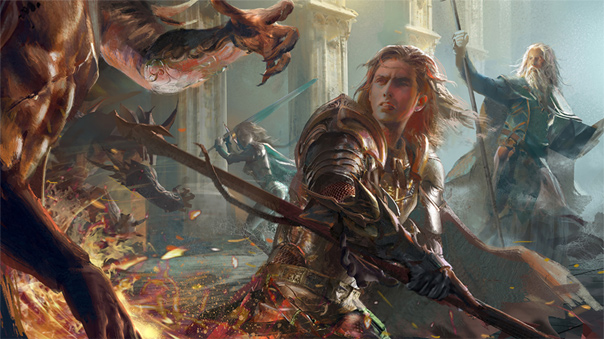 As part of its premier at E3 2015, Seasun Games will showcase its first game to launch in North America, Relics of Gods. This 3v3 turn-based strategy PvP mobile game will be on display so attendees can enjoy hands-on demonstrations. The game will officially launch on the Apple App Store this year.
Attendees can meet Xi Liu, producer of Relics of Gods, as well as the game's Chief Designer, Qiang Wang, at the Seasun booth and learn more about its development and features. Additionally, players can form groups to participate in a PvP battle for prizes such as physical cloaks, in-game items and other swag.

"We are extremely proud of the work we've put into Relics of Gods over the past three years – we have invested a lot in the development of the game, everything from the 3D modeling to the music production," said Xi Liu, vice president of Seasun and producer of Relics of Gods. "E3 is the ideal stage for us to make our debut to our audience and we are excited to showcase our game to the masses before its official launch in the coming months."

In Relics of Gods, players choose three heroes to lead into a massive PvP and PvE experience from a roster of over 50 gods and champions. The game sends players on an epic quest to recruit heroes to their cause of unlocking the enigma that can destroy Naborbell, a continent ripe with exploration, lore and side quests.

By teaming up and coordinating with their friends, players can form deadly combos and use a series of attacks, skills and divine blessings to defeat their foes. In Relics of Gods, teamwork and communication are essential skills to defeating your enemies.

Relics of Gods is designed by Qiang Wang and features beautifully rendered real-time animation of character actions and expressions, along with theme music produced by Mark Griskey, (Marvel Heroes, Star Wars and other Disney titles) and artwork directed by James Zhang (World of Warcraft and Clash of Clans).

Relics of Gods is Seasun Games' first planned release in North America and is scheduled to hit European markets soon after. Relics of Gods will also be coming to Android, PC and Mac.

To learn more about Relics of Gods, please visit: http://rog.seasungames.com.
Next Article
New updates are in the works for both Archlord and Soul of the Ultimate Nation.
by MissyS