Rapid Assault Hits Closed Beta And Kickstarter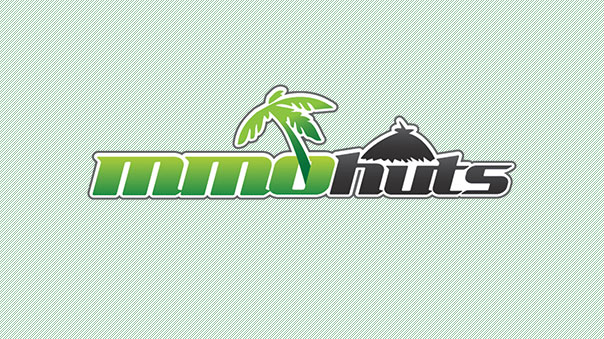 Rapid Assault, a PC tactical shooter from Cornered Rat Software, is preparing to go into beta.
Currently in closed beta, Rapid Assault is scheduled to release later this year. The first planned release, called the D-Day Pack, will include World War II settings to offer a blend of tactical shooter with tank combat. Players face off in different scenarios that include capture, defend, destroy, and deathmatch objectives. Maps support anywhere from 8 vs 8 on smaller maps designed for quick action, to 64 players on large scale maps. The game will be available for a free download and include a free playable map; additional scenarios and units are purchased through DLC packs.
To aid for the last push for release, Cornered Rat Software is hitting up Kickstarter to look for a final source of financing. Different contributions will earn funders special game rewards, swag, or the chance to party with the developers at launch.
Rapid Assault Screenshots:
Source:
PC Tactical Shooter Targets Kickstarter
RAPID ASSAULT bets on blend of first-person shooter, armor tactics and famous WWII battles for success in crowdfunding final development cycle.
Bedford, Texas (PRWEB) June 28, 2012

Texas game studio Cornered Rat Software has moved into closed Beta testing with their newest game, RAPID ASSAULT (http://www.rapidassaultgame.com). The game targets the PC tactical shooter & simulation games market and is scheduled to release later this year.

RAPID ASSAULT D-DAY PACK, the first of several planned releases, mixes fast action online play and historical WWII settings with a flavor for realism delivering a classic tactical shooter featuring exciting tank combat.

RAPID ASSAULT allows players to create or join WWII-themed scenarios on huge multiplayer maps with defined objectives like capture, defend, destroy and deathmatch. Gamers will experience a heart-pounding dash off a Higgins boat as they work to storm the cliffs at "Dog Green", dodging murderous German LMG fire and explosions that send plumes of sand, smoke and debris into the air. Other scenarios offer up exciting combined-arms game play, pitting steel beasts like the German Tiger tank and the American Sherman against each other and against infantry armed with deadly shoulder mounted weapons. The game features many different terrains/maps which host various game scenarios. Some are built for instant action 8 vs 8 while others are multiple objective scenarios on huge maps that support up to 64 players.

RAPID ASSAULT will be a free download with a free playable map and the ability to unlock more scenarios and units through the purchase of DLC packs available at launch.

Cornered Rat Software is targeting a fall release for the PC and plans to use Kickstarter as a source for a final round of financing.

Kickstarter.com is a community-driven website designed as a funding source for creative projects. It allows fans and backers to contribute money towards goals outlined by the developer. In return the developer provides a variety of rewards based on contribution levels. The RAPID ASSAULT Kickstarter project offers 5 unique rewards levels that include things like t-shirts, free content, special in-game recognition, getting your face on a character and even attending a private launch party with the developers of the game.

Cornered Rat Software has outlined the features and tasks remaining to bring RAPID ASSAULT out of beta testing and into public, commercialized release and is seeking $100,000 to fund the final production push. Details are available at http://www.rapidassaultgame.com/kickstarter

More details, images and video about RAPID ASSAULT are available at http://www.rapidassaultgame.com and #rapidassault on Twitter.
Next Article
Planets³ is an up-and-coming voxel-based free-roam RPG, similar to titles like Starbound and Minecraft but with a stronger story-driven exper...
by DizzyPW
Marvel Contest of Champions has added a new character to its roster today: Omega Red.
by MissyS
Final Fantasy XIV Patch 5.15 is now live, introducing new challenges and Blue Mage content.
by MissyS