Ragnarok Onlines launches Renewal update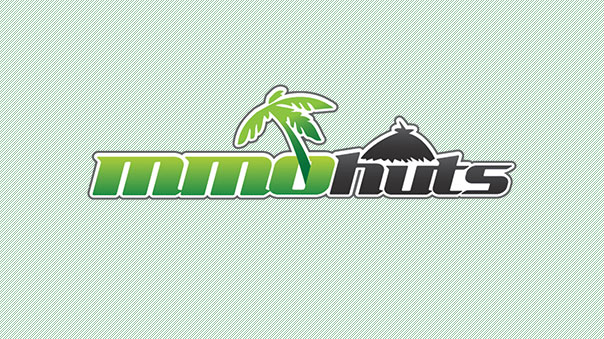 Ragnarok Online has launched its latest update, Renewal, to its servers – on Yggdrasil on October 7th, and Ymir October 14th. The update for the free to play version of RO (Valkyrie) will launch sometime later.
The update raises the base job level cap to 150 and introduces third classes; players will also level faster than before. Novices will also be able to get help from the Eden Group on their quests. The in-game user interface has been enhanced to offer better information to the player.
Gravity Interactive also publishes Rose Online, Requiem, and Dragon Saga (previously Dragonica Online). For a full list of changes in the Renewal Update see the RO Wiki
Ragnarok Online Gameplay Screenshot
Source:
Ragnarok Online Launches Renewal Update

Marina Del Rey – Oct. 14, 2010

Gravity Interactive, a world renowned massively multiplayer online game publisher, has launched Renewal, the newest update to International Ragnarok Online (iRO). In development since early 2008, Renewal was released on Yggdrasil, iRO's newest server, October 7th, and will be released on Ymir October 14th.

Renewal will offer players a chance to make their characters more powerful than ever with the increase of Base Job Level to 150 and the introduction of 3rd classes; from the Rune Casting Rune Knight to the God of Battle the Sura, players are bound to find ways to reinvent the way the game is played. The in-game interface has received major enhancements to both provide more information to the player and still allow greater immersion into Ragnarok Online. Also improvements to the game progression will allow players to level faster, and get a bit of quest help from the new helpful Eden Group, who are interested in helping Novices reach their goal of becoming heroes of legend.

Designed with fantasy and anime themes, Gravity Interactive title, Ragnarok Online, engages its users in epic quests, battling monsters, worlds to explore and the ability to socialize with friends while engaged in special events and activities. Gravity's games offer user controlled PVP and Guild combat systems, enhanced item upgrading systems, customizable stats, unique skills, pets, customizable characters, numerous events and community outlets.

More Information about Ragnarok Online and Gravity can be found at:

http://iro.ragnarokonline.com

http://www.warpportal.com
Next Article
The collaboration between YOOZOO Games, Tencent, and Saint Seiya's Masami Kurumada is live on iOS and Android.
by Ragachak
Parallel Space has released their free-to-play Outer Space MMO today on Steam for PC/Mac, Hades' Star.
by Ragachak
Webzen has shared new information about Closed Beta pre-registration for its upcoming dynamic PvP MMO Archlord 2.
by Mikedot