R2Games Wraps Up Stormthrone Alpha and Announces Open Beta Launch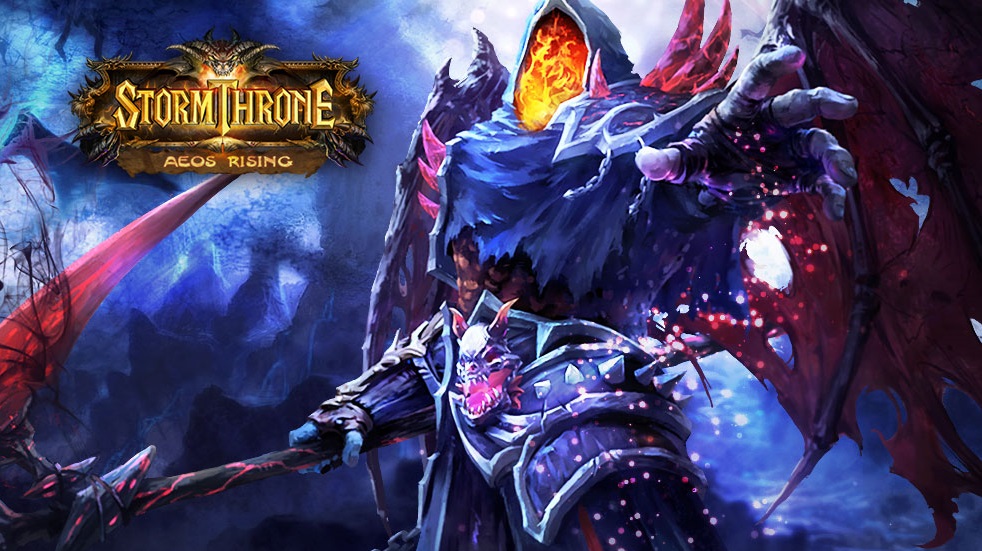 Global game publisher Reality Squared Games (R2Games) has officially announced that as its second round of Alpha testing comes to a close, Stormthrone: Aeos Rising will enter Open Beta on Tuesday, April 14th at 10:00 AM EDT. R2Games welcomes Alpha veterans and new players alike to the official Stormthrone site, where a new era in browser MMORPGs is set to begin. The battles of old were just a warm-up for the true Stormthrone experience – new characters will be permanent, and the Pyrum shop is open for recharging.

That said, Stormthrone' s Open Beta economy is more open than ever. Experienced players can trade in-game Gold for premium Pyrum – not a restricted voucher, but the actual currency, with all of the purchasing power that brings. Choice and teamwork is key, and Stormthrone's six freshly rebalanced classes – Warrior, Rogue, Paladin, Mage, Priest, and Hunter – support a wide variety of complementary play styles. Whether players take on the enemies of Aeos solo, delve into Stormthrone's multiplayer dungeons with an all-new queuing interface, or join the persistent, cross-server war of Clash of Realms, there's a lot to like in the Open Beta. A retuned introductory section, context-sensitive help system, and heaps of new gear help establish the Stormthrone Open Beta as a truly player-focused browser MMORPG.

There has never been a better time for players to discover the ancient world of Aeos. From the soaring towers of Dawnhold, to the frozen peaks of Bevelcrown, to the darkest depths of the Hungering Crypt, Stormthrone combines streamlined browser gameplay with an uncommonly rich setting. And it's all tied together with a riveting orchestral soundtrack by award-winning composer Daniel Sadowski, now available on all major digital music marketplaces.

The road to the Open Beta has been long, but thanks to a truly dedicated community, the Stormthrone: Aeos Rising Open Beta isn't just an MMO worth watching – it's the MMO to play.

Keep an eye out for a special Stormthrone giveaway coming later this week to MMOHuts!
This Saturday March 7th, starting at 17:00 UTC, Bohemia Interactive will be hosting an exclusive First Look Livestream for its upcoming Arma 3...
by Mikedot
GameFuse, a leading publisher of free-to-play online games, is pleased to announce that Rise of Mythos, a highly addictive and competitive str...
by MissyS
As an Onmyoji, you will summon and combine your Shikihime to do battle and cleanse the land of evil spirits. There are also elements of...
by ApocaRUFF