QubeTown's Latest Update Launches the Wedding Festival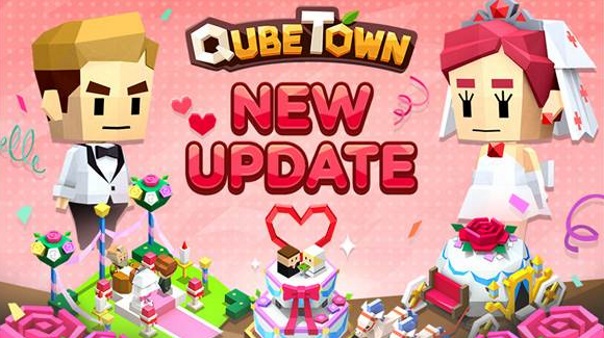 QubeTown from Webzen released a new update that adds plenty of farming fun, missions, and wedding-themed content. A new in-game event comes with this update, the "Wedding Festival", where the primary goal is to help out Bryde, a new event character. She's struggling to organize her perfect wedding, so it's up to you to help! Players will help make her special day the best possible, by acquiring a floral crown, a flower macaroon, and a wedding cake. The players will need to send their citizens out on expeditions to gather the necessary Bouquets for the required items.
Once their citizens return from their expeditions, they will be able to use the bouquets to begin creating the special event items. Player will need to visit the Weaver's Mill to craft the Floral Crown, the Bakery to make the Flower Macaroon, and the Cake Shop to get the Wedding Cake. After bringing the three event items that were created at the production buildings to Bryde, players will be rewarded with a bunch of rubies, a new costume, and the wedding-themed landscape items. Wedding Festival will be running for a week from May 9th to May 15, 2019. New players will first need to reach at least level 14 in order to participate.
Perfect World Entertainment has announced that Star Trek Online will launch its latest content update, Season 9: A New Accord, on April 22.
by MissyS
Roblox is an open ended, sand-box MMO that gives players all the freedom they could ask for.
by Guest
SpeedRunners is a third-person platformer game available on Steam from DoubleDutch games.
by Ojogo