Puzzle & Dragons' Exclusive North American Power Rangers Collab Begins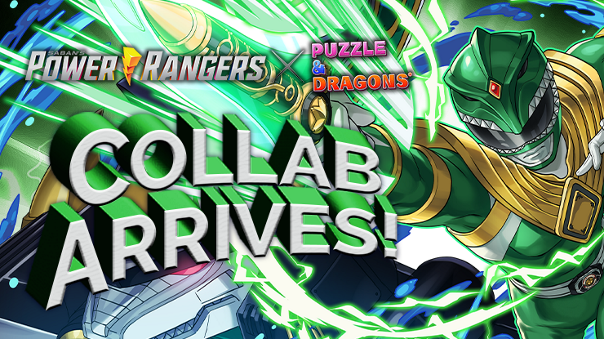 GungHo Online Entertainment is offering up something exclusive, for the first time in North America. The Power Rangers have joined Puzzle & Dragons to bring the long-running franchise to the fantastic puzzle game. North American players can pull from the 10 Magic Stone! Power Rangers Egg machine, using in-game currency to acquire a rare character. This includes Mighty Morphin's Red Ranger, Ninjor, or even the mighty Zeo Megazord. There will also be a brand-new three-player multiplayer dungeon to dive into.
Players will also receive a Power Rangers Memorial Egg Machine pull in their mailboxes, just for logging in. If you're craving a greater challenge, there is the Power Rangers Special Dungeon. Those who clear the highest difficulty of this new dungeon will gain another of the Power Rangers Memorial Egg Machine pulls. Power Coins might even drop there, just to sweeten the pot a bit. Power Coins can be traded in for prizes at the Monster Exchange, including the wickedly popular villains Rita Repulsa and Goldar.
Egg Machine Characters:
7★
Mighty Morphin Red Ranger
Megazord
Mighty Morphin Green Ranger
Ranger Slayer (Comics)
Lord Zedd
6★
Mighty Morphin Black Ranger
Mighty Morphin Blue Ranger
Mighty Morphin Pink Ranger
Mighty Morphin Yellow Ranger
Ninjor
Zeo Megazord
Zordon
Monster Exchange:
Zeo Gold Ranger
Rita Repulsa
Goldar
MP Shop:
Assist Evolutions:
Power Sword
Power Sword (Megazord)
Dragon Dagger
Bow of Darkness (Comics)
Power Axe
Power Lance
Power Bow and Arrow
Power Daggers
Ninjor's Sword
Zeo Megazord Saber
Serpentera
Next Article
With the entire Bethesda spotlight on the recent Elder Scrolls Online launch, this one flew under our radar entirely. We barely managed to sn...
by DizzyPW
Elsword has announced that a new area, the town of Elysion, is arriving in an upcoming update.
by MissyS
Players will build a team of heroes to challenge a variety of stages, an unleash combos with solid timing to interrupt enemy abilities.
by Ragachak