PUBG Mobile Releases Update 0.15.0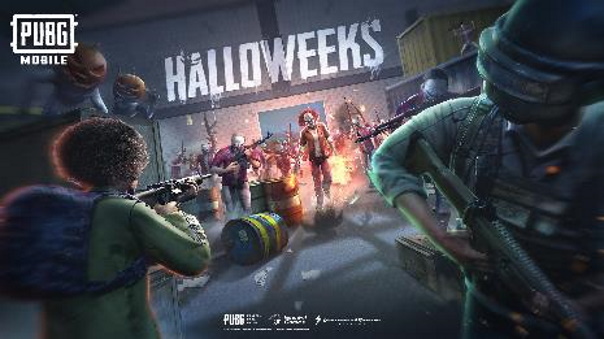 PUBG Mobile released its latest update, 0.15.0, and with it comes a wealth of content and some fun Halloween content. PUBG MOBILE has some new features that are coming to all game modes and maps, in this update. This includes the BRDM-2 Amphibious Armored Vehicle, which can travel on land and sea, and "flare gun-exclusive tank" sounds amazing. Ledge Grabbing has also been added, so players can climb and clamber up buildings, to allow previously unreleased places. This can introduce some incredible new combat possibilities.
Need a new gun to play with? The highest damage and muzzle velocity out of all pistols is now available: Desert Eagle. It deals 62 damage a bullet and can use Red Dot, Holo Sight, Laser Sight, and magazine attachment possibilities. All vehicle gasoline containers can be blown up, by shooting them now. Players can also apply graffiti on maps and have four options so far. The M16A4, Vector, UMP45, and MK47 Mutant have all been adjusted with new attachments, ammo types and carrying capacities, along with other performance and graphics fixes are available now.
Earlier this year, PUBG MOBILE teamed up with Resident Evil 2 to give the classic battleground an undead makeover with the introduction of the Survive Till Dawn mode. Beginning today, players can get into the "Halloweeks" spirit with an all-new Survive Till Dawn mode boasting modified background objects and "Halloweenized" monsters. There is now a hostile human faction in abandoned factories and strongholds. Players can defeat them to earn better rewards while killing zombies grants special bio-warfare equipment that is effective against zombies and other players.
Late in this month, PUBG MOBILE fans can enjoy the new gameplay experience with the coming all-new Payload Mode with high-octane features never-before-seen in the classic mobile tactical tournament, including:
Helicopters – For the first time ever, players can take to the skies to seek and destroy enemies with the new attack helicopter
Super Weapon Crate – Spawns regularly and activates after three minutes. Contains air drop weapons, Lv. 3 armor, Payload Mode weapons and more!
Teammate Recall – Fallen teammate identification cards can be collected and taken to the nearest Communication Tower for a quick revive
New Payload Weapons – The explosive RPG-7, M3E1-A, M79 Grenade Launcher and M134 minigun are now available
Air Strike Beacon – Players can call in air strikes to targeted areas around the map
Vehicle Repair Packs – Packs can be unlocked to fixed damaged vehicles and tires.
Next Article
Jagex is pleased to announce that the upcoming online multiplayer action game, Block N Load, is now available to pre-order. Those who do pre-o...
by Mikedot
Gram Games Studio announced today that their puzzle adventure title, Merge Dragons! will begin their limited Easter Event tomorrow.
by Ragachak
Call of Duty®: Advanced Warfare Day Zero Edition is now available worldwide.
by MissyS