MU Classic: Introducing the Archer and Magic Gladiator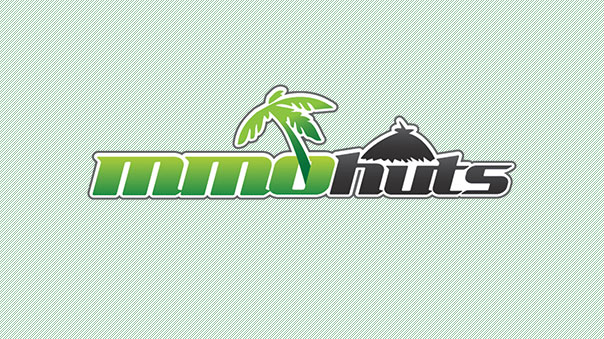 Leading online games publisher, NGames, is today excited to introduce the Archer and Magic Gladiator classes of MU Classic – a rebirth of a classic MMO coming soon to the Game321.com portal.
MU Classic combines next-generation browser-based technology with the classic old school gameplay of MU Online. Sporting beautiful 3D graphics, stunning skill effects and many maps to explore, MU Classic lets players re-experience the epic journey again – no browser plugins required!
In the second part of the "Class & Combat" feature, NGames has released first details of the Archer and special Magic Gladiator classes.
Archer
Born and raised in Hero's Land, the Archer excels at ranged arrow attacks, support magic and summoning. What they lack in natural Strength, Agility and close-combat Intellect can be easily boosted with items and replaced with their sharpened weapons and long-distance strikes. On top form, an Archer can be as strong as a Swordsman up-close and unrivaled from a-far.
Archers often seek out additional training in Healing, Light of Guard, Warlord's Power, Multiple Shot and Summon Spells; helping them become much more versatile soldiers.
At Lvl.150+, Archers can be upgraded to St Archers and unlock some truly incredible abilities.
Magic Gladiator
Little is known of the incredible powers that Magic Gladiators possess. Only available once players reach level 220+, this special class uses the same weapons and shields as Swordsmen, and can cast many of the same spells as Mages.
Magic Gladiators also possess great upgrade potential, coming with 7 Attribute Point upgrade slots compared to the 5 available to other average classes.
For more info, visit http://mu.game321.com
Wargaming today announced its presence at gamescom 2013, the world's largest trade fair for interactive entertainment to be held at the Koel...
by MissyS
The "Frozen Mists" Update comes in Battlerite today (Dec. 13th) and with it, comes Alysia, the Ice Weaver.
by Ragachak
Ignited Games, publisher of Rosh Online, have announced their welcome to Son Destan (Karos Online Turkey Version) players.
by MissyS