PAX Prime Day 3 Recap – Better Late than Never Edition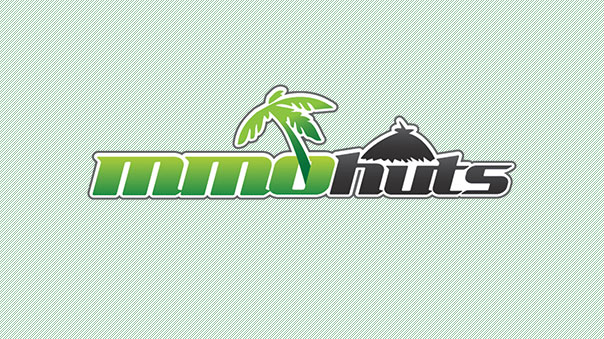 Blizzard – Heroes of the Storm
I feel like its disgraceful that I'm the only one of my colleagues to have not tested out the alpha of Blizzard's epic IP Mash-up MOBA, Heroes of the Storm. Though looking on the bright side, when a direct invite to drop by their booth arrived, I knew I was in for one hell of a polished experienced. But before I even got into the game, I knew I was dealing with a company on another level.
Why? They mic'd me up with a direct connection to their dev team to preserve the last bit of both our voices that surely would have been lost in the shouting match required to communicate at their booth. Don't believe me? Here's the after video to prove it.
After a quick interview on my past MOBA experiences, they threw me into the role of Nova the female representative of the Terran Starcraft Ghost unit, a stealth unit best known for shining the laser pointer of doom responsible for uprooting many a Zerg living base. I went in blind onto one of the more recently added maps, the Garden of Terror.
The two pieces of this game that immediately struck me as different in this MOBA was the fortress like setting of each player base and the heavy focus on non-tower pushing related objectives right from the start of a match. In a world where every genre tries to dumb things down to appeal to the masses in each copy cat addition game, it was refreshing to see mechanics that put experienced MOBA players outside their comfort zone to have to relearn the mechanics of the supposedly familiar to excel in the field once again.
Garden of Terror does this incredibly well with their jungle rush to collect seeds setting. Essentially its combining jungling mechanics and team fight mechanics with gut check decision making of how much risk/reward do you feel confident on taking on at that particular moment. The tougher the monster, the more seeds they drop, which leads to faster acquisitions of player controlled siege plants complete with a bonus skill kit to change up gameplay. In classic Blizzard form, they've taken the mechanics tested by just about every player in the field and merged them into one cohesive game mode that doesn't water down a thing. Except the plants. Cause they need that stuff.
Gameplay itself is in a good place between the extremes of the genre. Early on you could make a few mistakes and still walk away in one piece, and not even lose out on that much farm thanks to the building just behind your tower wall that restored health and mana in a refill over time buff mechanic. Late game though you could be caught, CC'd, and pulled to your doom by a coordinated team for stepping into the wrong zone, putting your team in a distinct and possibly game throwing disadvantage.
The skills themselves though were beautifully crisp and visually explained their purpose and ability to anyone that saw them without need for second guessing or flipping open a menu to read about them. While knowledge will always be power in a MOBA, at least you can go on a killing spree in Heroes of the Storm with only a strong sense of map awareness, decent positioning, and good understanding of your characters strengths and abilities.
If anyone is concerned for Heroes of the Storm not living up to the hype, don't be. The lore is rock solid and tested for over a decade and the gameplay mechanics seem sound. I only played through one match so no comment on item balancing but with the massive population available to provide feedback and statistics, I have faith by open beta launch this is going to be setting some new standards for MOBAs everywhere.
Tragnarion Studios is proud to announce that "Scourge: Outbreak", a futuristic squad-based 3rd person shooter, is now available to buy on ...
by Mikedot
On March 16, Whitebox Interactive announced that it has cancelled development of Warhammer 40,000: Dark Nexus Arena.
by MissyS
Perhaps setting the standard for strangest skin addition yet, the God of Bees, Ah Muzen Cab, will now double as Cthulu with the newest epic sk...
by Mikedot