Vanguard Now Free To Play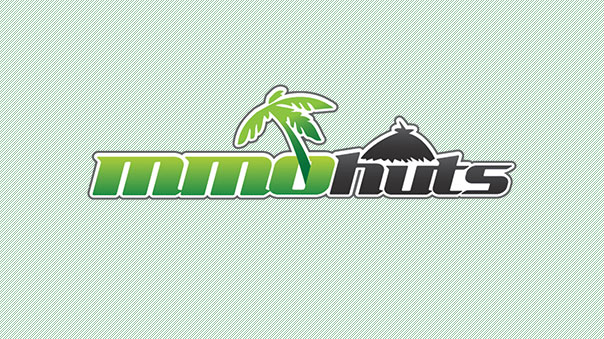 Sony Online Entertainment has announced the relaunch of Vanguard: Saga of Heroes as free-to-play.
Vanguard's new free-to-play model also comes with promises of a new direction for the game that will include regular updates, new game content and enhancements, new quests, and more.
The new model offers two membership levels. The Free level allows players to choose from a limited selection of races; some classes will be limited to level 20, while others cap at level 55. Other restrictions include bag slots, guild functions, and character slots. Gold Membership will continue at $14.99 a month and offer full access to all game features, races, and classes.
Sony Online Entertainment also publishes EverQuest and Bullet Run.
Vanguard Gameplay Screenshot

Source:
Vanguard® Saga of Heroes Is Now Free-to-Play
Sony Online Entertainment Now Boasts One of the Largest and Most Diverse Free-to-Play Line-Ups of Any Publisher

SAN DIEGO, Aug. 14, 2012 /PRNewswire/ — Sony Online Entertainment, LLC (SOE) today announced that Vanguard® Saga of Heroes, the fantasy massively multiplayer online role-playing game (MMORPG), is now officially free-to-play worldwide. Players can join guilds, level up, battle creatures and explore the vibrant world of Telon for free on PC systems. Vanguard Saga of Heroes' transition to a free-to-play model marks the beginning of the game's exciting new direction, including entirely new game enhancements, regular updates and brand new entertaining content.

"SOE recognized the successful evolution of free-to-play online gaming early on and we were one of the first publishers to truly embrace the business model," said John Smedley, President, Sony Online Entertainment. "We have a long history of providing rich and compelling content to our online worlds through the free-to-play model, and with Vanguard's transition, we continue that legacy with one of our most popular titles."

"Moving to a free-to-play model allows the opportunity to expand the Vanguard universe by adding and tailoring content to appeal to all types of players," said Andy Sites, Director of Development, Sony Online Entertainment. "We have significant plans for new content that we cannot wait to share with the community. The development team is designing and implementing all new quests that take players through some of the most beautiful and challenging areas in the game."

With the transition of Vanguard, SOE now has one of the largest and most diverse free-to-play line-ups of any publisher and continues to expand its leadership position in this growing business model.

Vanguard Saga of Heroes now offers players two membership levels – Free and Gold:

Free Members – Players have access to a selection of races and classes. All classes are playable for free up until level 20, while a selection of others max out at level 55. Some game features and content are restricted, such as races, bag slots, guild functions and character slots.

Gold Members – Gold membership is available for $14.99 USD per month and provides players with full access to all items, classes and races, along with full access to all game features such as Broker System, Brotherhoods and Housing. Additionally, Gold Members have access to 12 character slots plus unlimited coin acquisition.

A matrix detailing the new membership levels is available here: www.vanguardthegame.com/free.vm.

The Vanguard Saga of Heroes new free-to-play system is now available to all PC players worldwide, including options for Free and Gold ($14.99 USD/month) memberships.

For more information, and to download and play Vanguard Saga of Heroes for free, visit:
www.vanguardthegame.com.
Next Article
Outward takes a different approach, and it's a question I often ask myself: What if you are not the hero of your own story?
by Ragachak
The International Fencing Federation is proud to announce the official launch of FIE SWORDPLAY.
by MissyS
It's time for zombies to hit a special event in World of Tanks and World of Warplanes.
by MissyS