Pandora Saga coming to Atlus Online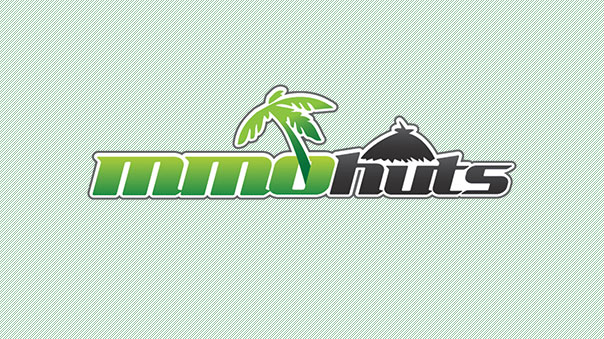 Atlus Online has announced a new MMORPG coming to fill out its line-up in the West: Pandora Saga. Pandora Saga is developed by RossoIndex, and currently published by the same company in Malaysia for a global audience.
Pandora Saga is a free-to-play MMORPG offering up to 600-player warzone PvP battles, real-time combat that includes player tactics and positional combat, three major factions, and even the ability to enter battle on horseback.
While there's no indication that an IP ban will be implemented for global players once Atlus Online's version goes live, it's unlikely as Soul of the Ultimate Nation, another game coming to Atlus, has not suggested an IP ban either.
Atlus Online also publishes Neo Steam.
Pandora Saga Gameplay Screenshot
Source:
ATLUS ONLINE TAKES F2P MMORPG FANS TO NEW FRONTIERS WITH MASSIVE 600-PLAYER WARZONES AND STRATEGIC REAL-TIME COMBAT INPANDORA SAGA, LAUNCHING Q1 2011

IRVINE, CALIFORNIA – OCTOBER 20, 2010 – Atlus Online, a premiere destination for online entertainment, in collaboration with RossoIndex, is proud to reveal Pandora Saga™, a free-to-play MMORPG set in a fantasy world embroiled in a sweeping, player-driven war, coming to North America in early 2011.  Pandora Saga boasts battles of breathtaking scope-up to 600 players may simultaneously engage in weekly realm-versus-realm combat to extend their nation's influence.  With an emphasis on fast-paced, strategy-laced real-time battles, Pandora Saga aims to set a new standard for free-to-play massively online roleplaying experiences.

"Our goal with Pandora Saga is nothing less than raising gamers' expectations for what a free-to-play MMORPG can be," stated Producer Justin Guthrie of Atlus Online.  "Impressive scope and real-time combat involve and engage the player, bringing the back story and turmoil of the game world to life, while the various character and battle-related customization options give gamers a greater sense of ownership.  Players must consider their angle of attack and properly manage siege weaponry found in many of the game world's contested zones in order to achieve dominance."

Pandora Saga is slated to bring its exciting real-time combat and vast PvP wars to Atlus Online's interactive portal in early 2011, joining the steampunk MMORPG Neo Steam: The Shattered Continent™, one of the most engaging, community-driven options on the market.  A closed beta for Pandora Saga is scheduled to begin in December.

Visit the official site (http://www.pandorasaga.atlusonline.com) and register to receive updates about Pandora Saga and the upcoming betas!

About Pandora Saga
There exists a Great Empire with an ultimate weapon of terrible power.  The people of this land, divided into three warring nations, have come to call this force "Pandora."  Each faction-the Kingdom of St. Pfelstein, Varik Confederation, and the Latugan Empire-seeks Pandora for themselves, for it is written that Pandora's wielder will rule the world.  So it is amidst this battle for supremacy, with an entire realm devouring itself from greed for power, that you awaken.  Bereft of memory, you will choose a side and lend your strength to their defense lest the war for control of Pandora brings the walls of your nation crumbling down…

Key Features

War of tremendous scale-With an emphasis on PvP action and a variety of immense theatres of war upon which to wage battle, some of Pandora Saga's greatest conflicts can host as many as 600 combatants.
Real-time, strategy-laced combat-Breaking from genre traditions, attacks occur in real-time based on user inputs.  Bonuses based on player tactics, such as the direction from which an enemy is attacked, can be exercised by either combatant, making for exceptionally tense PvP encounters.
A world full of meaningful choices-Ally with one of three major nations, join a guild (or create your own), and explore a variety of deep customization options.  Combat-related choices, such as managing defensive strong points across  the game world's many vast battlefields and one's preference for how to enter battle (on horseback, for example), highlight Pandora Saga's fast, action-packed battles.
Next Article
BANDAI NAMCO Entertainment America and Primal Game Studio have opened the second closed beta test for Supernova.
by MissyS
With the latest season of RWBY coming out in two days (October 27th), NHN is proud to release RWBY: Amity Arena today.
by Ragachak
This year, for the very first time, Daybreak's G.I.R.L. scholarship program will award two winners.
by MissyS