New server and features released for Grand Fantasia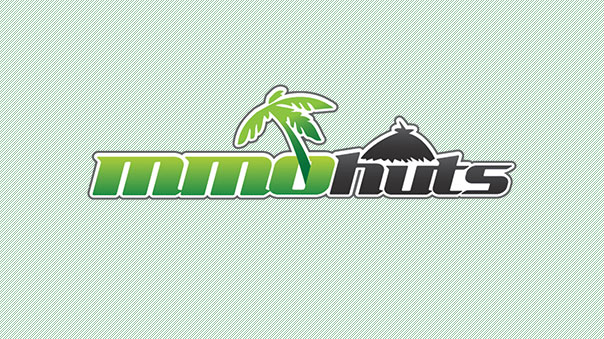 Grand Fantasia has opened a new server, offering a fresh start for newer players as well as veterans who would like to work their way to the top somewhere new.
The game has also updated recently with several new features, including a better battling system and easier use of items, the Sprite Adventure system to send sprites directly into battle, and new Novice Cards that grant both tips and gifts for new players. Many new events and specials will be held to welcome players to the new server.
Grand Fantasia is published by Aeria Games, who also publishes Kitsu Saga, Dynasty Warriors Online, and Last Chaos.
Grand Fantasia Gameplay Screenshot
Source:
Grand Fantasia Opens New Server, New Features

FOR IMMEDIATE RELEASE

SANTA CLARA, Calif. – October 19, 2010 – Aeria Games, a leading publisher of interactive entertainment, has added an all-new server to Grand Fantasia, its popular anime-inspired massively multiplayer online role-playing game (MMORPG). Not only does this new server offer a fresh start in the world of Saphael to Grand Fantasia players old and new, but a wealth of new game features have debuted there as well, changing the hit game in ways even long-time players have never seen.

Grand Fantasia, a fantasy MMORPG with intense PvP combat and a deep virtual pet system, has continued to add new content to its colorful worlds since opening its doors in December, 2009. The latest new features include:

Build a Better Battle: Grand Fantasia's new server will include a means for players to fight more effectively and efficiently, making simpler use of skills, potions, and items
Sprite On: Players can now send their Sprites directly into turn-based battles in the new Sprite Adventure system
Newbie Friendly: All-new Novice Cards help ease new characters into the game with helpful hints and valuable gifts

In addition, Grand Fantasia has expanded the in-game world with a broad variety of new areas, monsters, dungeons, items, and more. Aeria's Game Masters will be on hand to welcome back players of every kind, hosting special in-game events every day of the week.

For more details about Grand Fantasia and to sign up for a free game account, please visit http://grandfantasia.aeriagames.com.
Next Article
Jagex Games Studio today announced that Chronicle: RuneScape Legends is now available on Steam for PC.
by DizzyPW
Jagex has launched a new update today for Old School Runescape, adding the Kebo Lowlands.
by MissyS