Otherland Starts Second CBT with new eDNA-System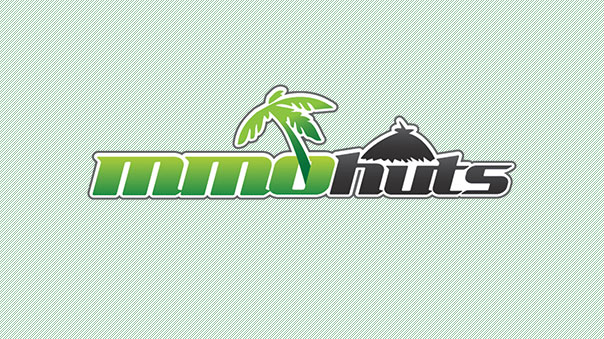 Since the last CBT, developer DRAGO has added a lot of new content to this Unreal 3-based non-targeting MMORPG including 200 new quests and beautiful cut-scenes waiting to be discovered by the beta testers. Based on player feedback a lot of effort went into re-balancing, as Łukasz Błaszczyk, alias "Havock", DRAGO Lead Content and Game Mechanics Designer said: "We had to redefine the DPS formulas because participants reported some interesting errors in certain cases. Our investment of time was worth it – we are now happy with the results and are looking forward to the reaction from our testers."
Crafting is implemented and ready for testing
Crafting is clearly the main focus of this CBT with the eDNA system being one of Otherlands unique core features. Now players can craft their own items based on their electronic DNA, which can be obtained from killed enemies.

Auction House and new mail System
The Auction House is now implemented and provides all the classical functions to safely trade items. The comprehensive trading system is supported by a fresh new in-game mail system. DRAGO refined the mail system in order to use the advantages of the Otherland crafting system in a most efficient way. It is now possible to send and receive mails with items attached among friends or trading partners.
CBT Keys highly coveted
Since beta keys for Otherland are highly coveted, a lot of fake keys were circulating during the previous CBT. DRAGO has taken measures to prevent such behavior this time and to make sure that more users interested in testing the game will have the opportunity to do so. This time, many more keys will be handed out by official media partners of OTHERLAND. Players can also see the legitimacy of beta keys by checking the list of authorized partners, posted within the official forum.
The closed beta phase for Hazard Ops, the third-person shooter licensed by Infernum in Europe, is live.
by Mikedot
Entropia Universe AB announced today that its latest update, Version 15.1, will remove planet-specific auction sections.
by MissyS
Perfect World Entertainment has launched the open beta testing phase of its new MMOFPS, Blacklight Retribution.
by MissyS