OTHERLAND: Next Kicks Off With 'Fire Isle' Expansion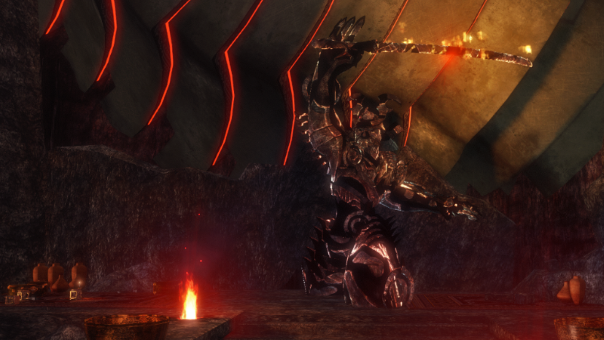 Otherland: Next is developed by Drago Entertainment, creators of the Otherland MMO. Otherland: Next kicks off with Fire Isle, an expansion that offers 90 new quests, legendary weapons, and a new social class, which is now available. Otherland: Next also features an upcoming overhaul of the UI. The new social class will work as a secondary game mode, which focuses on the social interaction between players, and will offer a totally different MMO experience, apart from the common formula. Players that choose the social class at the start of the game, and will skip the tutorial, going directly to the social hub (Lambda Mall). There they can interact with each other, move around, change their appearances via MetaMorph and create their own player housing in U|Space but not exit the area, fight against monsters or go on quests, except the special Tad Williams Scavenger Hunt quest and the U|Space quest.
Players will meet up with their old friend SweetieCheng to follow her and the true leader of the isle in their quest to defeat the Celestial Dragon and stop the NeoGrail before 5Isle is lost forever. Inspired by the individual stories created by the development team, Tad Williams (author of the OTHERLAND novels) is releasing a new novella based on 5Isle. DRAGO Entertainment and Tad Williams worked hand-in-hand to offer a very exclusive quest that will be available shortly after the launch of Fire Isle and should be especially of interest to fans of the book series.
Players will be able to read the first third of the upcoming novella "The Deathless Prince and the Peach Maiden" by Tad Williams after scavenging the scattered pieces of the story ingame, giving players a head start to read part of the novella way before its release in 2019. Furthermore, the first ten players to solve the quest and hand in proof in form of a screenshot via the Scavenger Hunt competition on the official OTHERLAND Facebook page are eligible to be chosen by Tad Williams to play a role in his next OTHERLAND story (the one after this novella). Players should keep an eye on the Facebook page.
Next Article
Ingress is a very ambitious game and it's one of the rare occasions where I can say that ambition has been realized. It's basically ...
by DizzyPW