Absolute Force Online Chief Designer Fields Player Questions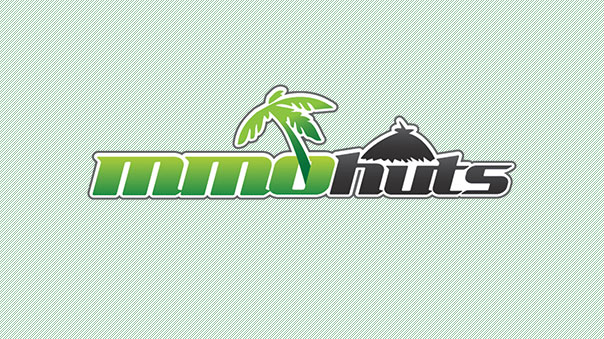 Absolute Force Online successfully launched closed beta a few weeks ago. This MMOFPS has caught the eyes of players all over the world. Since the launch of closed beta, players have been very passionate about the game and been actively asking questions on both the official facebook page and official forum. The Chief Designer, Yazhong Wang, decided that these questions needed to be answered. After going through all of the questions submitted from players he refined the list down to the most popular ones asked by players.
Players: We all know that NetDragon is known for developing MMORPG's and that Absolute Force Online is the first FPS developed by NetDragon. How did NetDragon make the decision to develop a game in this genre?
Yazhong Wang: NetDragon is always very eager to develop different types of games. Besides this FPS, we're also developing side-scroller and dota-like games. FPS is a new challenge for NetDragon and it is a great opportunity for us.
Players: What makes Absolute Force Online different from other FPS games that are currently released? What will attract players to AFO?
Yazhong Wang: At first we wanted to learn from other well known FPS games available, and focus on the positive aspects of those games. We wanted not to clone these games but compliment them and add non-traditional aspects into our version of the ultimate MMOFPS. We did not want to disappoint our players. We had to find our own features and gameplay, and make AFO a unique FPS. There was a large amount of time spent on designing Zombie Mode and Vehicle Mode, and we also largely increased the customization ability for characters. Another huge distinction is that players are able to earn in game currency by finishing their daily challenges, instead of just purchasing with real money. This may take longer but players are able to buy better gear from the in game item mall without any payment.
Players: How important was customization in the development of Absolute Force Online? And what do players have to look forward as released date gets closer?
Yazhong Wang: Basically we are building a simple but exciting game, and put a huge effort in customization. Not just with character customization, but also a customized gameplay. Like using a pistol in Domination, body bomb, super heroes, and so on. We intend to continue to add more new and unique features to Absolute Force Online. Free view, backstab, zombies, heroes, helicopter battle, and all the maps are just examples. Designing more unique features in gameplay will be one of the key points of AFO's future development.
Players: AFO's successfully launched closed beta and it has been ongoing for weeks. Players from all over the world have expressed their opinions about the game including both advantages and disadvantages. How do you think about the progress of AFO? And what is your favorite part of the game?
Yazhong Wang: To be honest, knowing that players appreciate AFO's graphics and gameplay really inspires us. There are many bugs and problems in AFO's current stage and those problems promptly are being fixed. But we still have a long road ahead of us to get the game to where it needs to be for the players. Fortunately, due to the amount of positive feedback our team is energetic and full of confidence. Though it's our first time developing a FPS game, AFO has great potential. We know that making the game interesting is the most important factor. Personally, I like AFO's female characters the most, as well as the nurse in Zombie Mode.
Players: Tell us something about the future development of Absolute Force Online.
Yazhong Wang: As I've said before, we'll continue to focus on improving gameplay in AFO. We will continue to add more features like zombies, heroes, skills, maps, and interesting weapons including landmines, shields, bows and arrows, mini-helicopters. More Game Modes will be added, such as having robots fighting with each other. As development progresses we'll also add PVE and PVE maps to AFO. Also, community and squad contest system will be enhanced. Players will have their own blogs, and there will be formal squad contests.
Starting tomorrow, Star Trek Online players will be able to assist with the construction of a brand-new ship with the Design Your Ship.
by MissyS
Marvel Heroes 2016 announces new content inspired by the U.S. theatrical release of Marvel's Captain America: Civil War, now in theaters.
by MissyS