Otherland Halloween Events Kick Off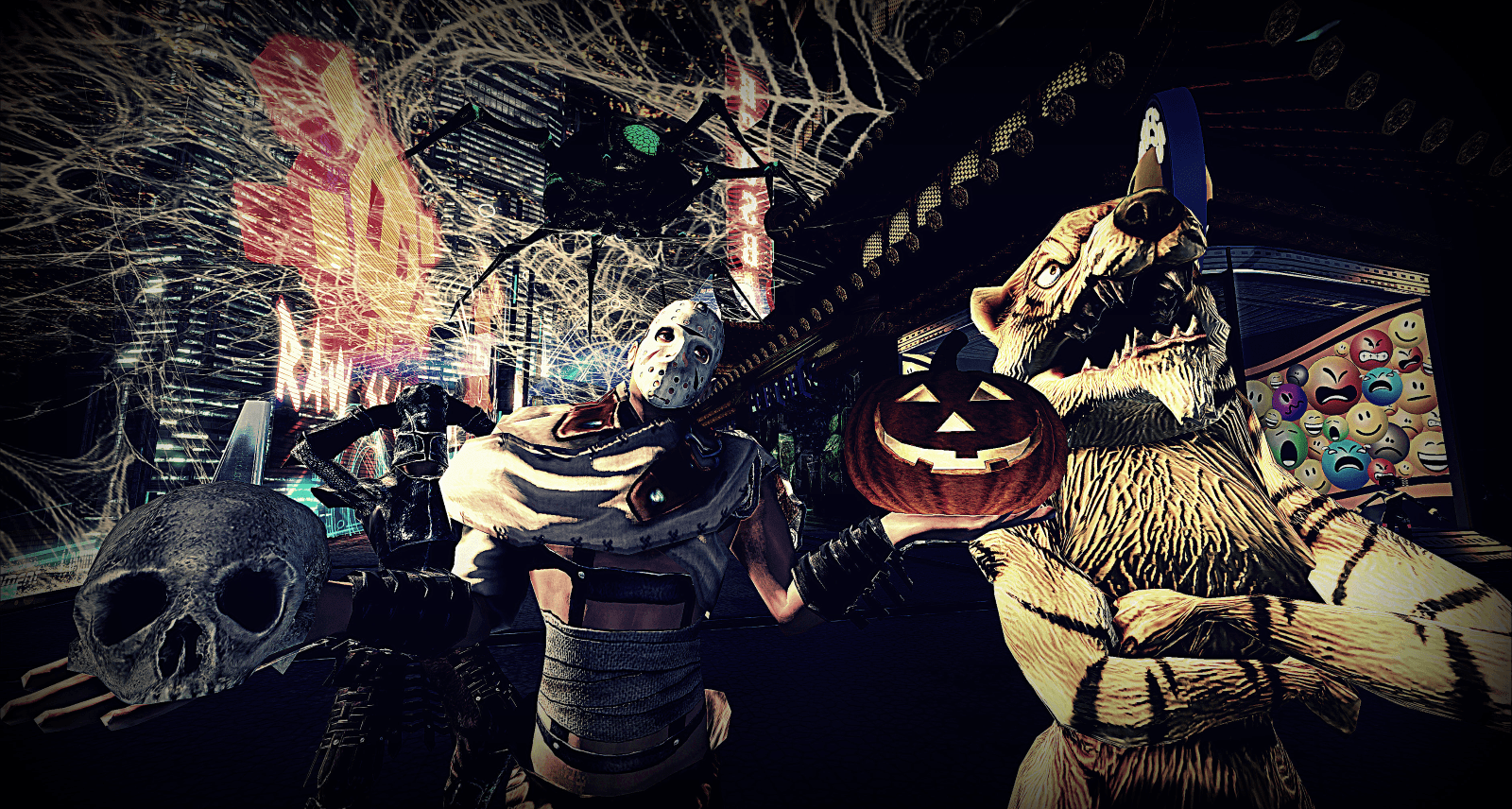 Horror fans and costume fanatics: It's time! Otherland's Halloween event starts tomorrow and adds new quests, costumes and pumpkins. An exciting chase for these pumpkins will lead to a totally new area and reward the players with a unique pet. DRAGO Entertainment created three new costume sets for this occasion, giving the players the chance to collect one in total. Otherland will also be part of the Steam Halloween Sale.
This is the time of rattling bones, trick or treat and carved pumpkins: It's Halloween! To celebrate this time of the year, Otherland developer DRAGO Entertainment prepared a special treat for the community. The Halloween event will coat Lambda Mall in cobwebs and jack-o'-lanterns and provide a special quest line. After hunting for pumpkins, players will be confronted with a boss fight in a completely new area. There are three different kinds of bosses changing randomly. All of them use different abilities and strategies, making every fight exciting and challenging. As a special reward for collecting lots of pumpkins, DRAGO Entertainment has created two unique pets. The player will be accompanied by a laughing skull or a little pumpkin. Either way they are a perfect fit for the new costumes! The newly created costumes come in three sets. But players will be spoilt for choice. Only one of the three sets can be acquired during the one week event, gaining one token for killing one of the three bosses every day. These tokens can be traded in for a piece of costume. Every costume consists of seven parts. So choose wisely! For decoration two sets of wallpaper and floors have been added to the USpace. The Halloween event will start tomorrow and last for a whole week. Otherland will be part of the big Steam Halloween Sale and can be purchased for $13.39 for Starter Edition, $29.99 for Deluxe Edition and $33.49 for the Collector's Edition!
This afternoon, Smite revealed the patch notes for update 3.4, continuing changes in Season 3 and revealing the next God, Skadi.
by MissyS
A selection of new Fractured Space ship and crew art has escaped from the airlock at Edge Case Games, a new British games studio formed from t...
by Mikedot
Guns of Icarus: Alliance is coming to life on Playstation 4, and Jason takes to the skies! Will it soar or will it imitate Icarus?
by Ragachak