Orson Scott Card to write story for Firefall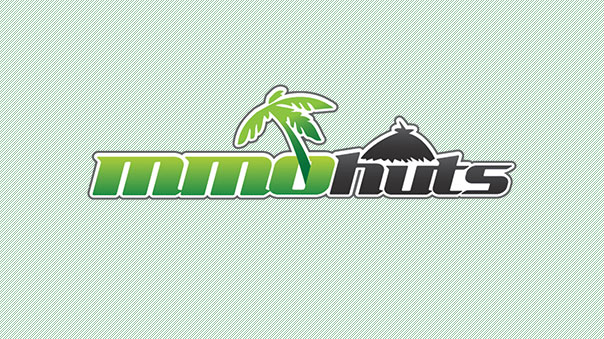 Firefall, a free-to-play science-fiction (self described as a "team based action shooter") game published by Red 5 Studios, has announced that the famous author Orson Scott Card will help write the story of the game.
Orson will be joined by his daughter, Emily Janice Card, to co-write a Firefall Manga (illustrated by Joe Ng). The manga will include a story that mirrors the player experience, and will be available as a free download.
Firefall Gameplay Screenshot

Source:
Today, Red 5 Studios is proud to announce its collaboration with legendary science-fiction writer Orson Scott Card who is helping write the story of Firefall. Card is lending his creative talents to aid in shaping the Firefall universe and, along with daughter Emily Janice Card, is co-writing a Firefall manga novel to be masterfully drawn by Joe Ng and the talented artists at UDON Entertainment.

"It's an absolute honor to welcome Orson Scott Card to the Red 5 family as an honorary member of The Tribe," gushes Red 5 Studios CEO Mark Kern. "Orson understands us as a studio, what we represent and gets the vision we have for Firefall. I truly believe that gamers will be surprised by how rich and engaging the Firefall world is and am confident that this partnership will give birth to a story that rivals any major sci-fi franchise."

The manga details a story parallel to the player experience within Firefall and gives a deeper understanding of the game's expansive universe. Staying true to Red 5's support of free-to-play entertainment, this UDON Entertainment-created comic will be made available later this year as a free download.

"Being a long time fan of UDON's comics and artwork, I'm super excited about the chance to collaborate with them on an original graphic novel for Firefall," explains Red 5 Art Lead Adam McMahon. "If that wasn't enough, I have the pleasure of working directly with Joe Ng whose work on the Street Fighter IV comic series is inspirational and fits with our own art style. This just feels right, like a perfect match, and I can't wait to share our collaborative creation with the rest of the world."
Next Article
Today marks the second anniversary of Star Trek Online, and to celebrate, Cryptic will hold an anniversary event until February 6.
by MissyS
City State Entertainment is regaining their breath after their BSC days recently, and If you happened to miss any of it you can catch up both ...
by Mikedot