Aeria Games announces Kingdom Heroes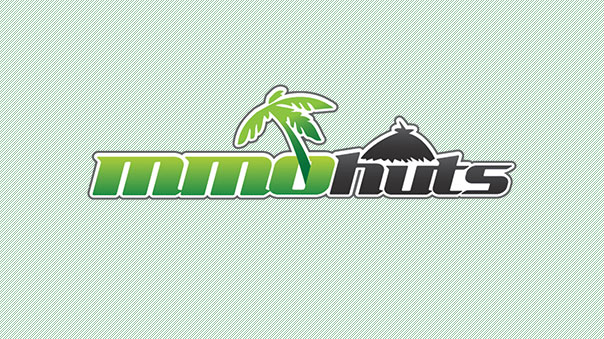 Aeria Games has announced a new MMORPG for free-to-play fans: Kingdom Heroes.
Kingdom Heroes will offer large scale kingdom warfare, allowing players to control their own personal armies, partake in ship battles, manage player-controlled cities, and conquer enemy strongholds. Siege warfare, customized guild battleships, and the use of tactical formations are also touted as major features.
Registration for the game's closed beta is already being accepted at http://kingdomheroes.aeriagames.com.
Kingdom Heroes Screenshots:
The Original Press Release:
Aeria Games Announces Kingdom Heroes for North America & Europe

KH Closed Beta Sign-Up is Officially Underway

SANTA CLARA, Calif. – March 3, 2010 – Aeria Games & Entertainment, one of the fastest growing publishers of free-to-play online games in North America and Europe, has officially unveiled its newest title, Kingdom Heroes. Players interested in testing the game prior to its Spring 2010 release can visit the official site, starting today, and sign up to participate in the upcoming Closed Beta.

Kingdom Heroes (KH) is a massively multiplayer online role-playing game (MMORPG) that introduces a variety of new, revolutionary features to the MMO genre. In Kingdom Heroes, players will be able to:

Recruit and customize NPC soldiers to form their own personal armies.
Organize a crew of players and take to the seas in exciting ship battles.
Work together to establish, develop, and defend player-controlled cities.
Conquer enemy strongholds using an impressive arsenal of troops, mounts, ships, and powerful siege engines.

In addition to this unparalleled array of game features, Kingdom Heroes offers numerous character customization options, branching classes and talent trees, mounted combat, a player based economy, instanced battlefields, thousands of quests, and global player-versus-player (PvP) events where rival factions battle for control of player cities and territory.

For more information about Kingdom Heroes, screenshots and video, or to be among the first to register for the Closed Beta period, visit http://kingdomheroes.aeriagames.com.
Next Article
Lightmare Studios, an Australian Indie Studio, has just announced that their CCG, Infinity Wars, will receive booster sets featuring "Sta...
by Mikedot
upjers, the developer and publisher of renowned browser games has unleashed the pugnacious monsters of Battle of Beasts. Now all players can p...
by Mikedot
Brain Storm is certainly a unique game, which is refreshing with the staggering amount of generic MMORTS games.
by ApocaRUFF