Open beta begins for Rise of Immortals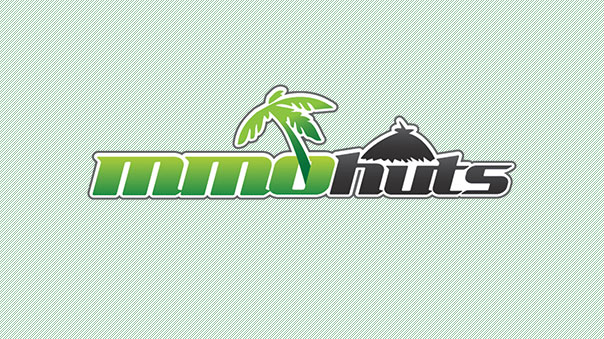 Rise of the Immortals has begun its first phase of open beta testing today. All open beta participants will get $10 worth of Petroglyph Coins plus an exclusive all-gold Immortal skin for Psychozen at the game's launch.
Published by Petroglyph, Rise of Immortals is a new Multiplayer Online Battle Arena (MOBA) similar to games like League of Legends and Heroes of Newerth. In addition to arena battles, Rise of Immortals will feature 12 immortals, permanent character progression and artifacts, PvE instances plus collectible pets.
Rise of Immortals Gameplay Screenshot

Source:
Petroglyph® today opened the doors to its eagerly anticipated free-to-play Multiplayer Online Battle Arena (MOBA) game,  Rise of Immortals™, for an open beta test, commencing the final phase of testing and development before the game's release in the coming weeks.

Rise of Immortals, an online, free-to-play PC game that expands on the hit MOBA genre with new, innovative features, is now open to anyone who is interested in getting a sneak peek at the game as it moves toward commercial launch this summer. Anyone interested in participating in the open beta test can register at  http://www.riseofimmortals.com, and will be immediately invited to download the game and start playing.

In addition, Petroglyph also announced today that anyone who participates in the open beta test will receive 1,000 Petroglyph Coins at commercial launch (worth over $10), and an exclusive Immortal skin. The Immortal skin, a dazzling gold version of the robot-suited Psychozen, named "The King of Bling," will be available exclusively for open beta testers to enjoy both during the open beta, and as a complementary add-on to their account at launch.

"Petroglyph, with the help of thousands of our fans, has been testing the game in a closed beta for several months now. We're finally ready to show the game to the world as we polish it for launch," said Steve Wetherill, executive producer of Rise of Immortals for Petroglyph. "Beta players will see ground-breaking features that we've added to the game and which are new to the MOBA genre. From player versus environment maps to character persistence, we're confident that both MOBA newcomers and MOBA fans will find Rise of Immortals to be a fantastic new game."

Rise of Immortals is a free-to-play, micro-transaction-based online game that will be available via direct download. The game features the popular action-strategy gameplay of traditional MOBA games, but adds enhanced socialization features, along with persistent character progression – a first for the MOBA genre. In addition, Rise of Immortals features a social hub where players can show off their enhanced Immortals, chat, emote, browse leaderboards, shop, manage friend and guild lists and more. Players also have the option of taking their Immortals through cooperative Player versus Environment (PvE) scenarios to learn the game, try out new abilities, and earn persistent experience before jumping into Player versus Player (PvP) matches online.

Features of Rise of Immortals:
·      Free-to-play
·      12 unique Immortals at launch with additional Immortals released on a regular basis
·      Persistent per-Immortal level progression and skill trees
·      Persistent artifacts for stat enhancements
·      Player versus Environment instances with collectable items
·      Player versus Player instances with up to 5v5 multiplayer
·      Persistent experience and leveling in both PvP and PvE instances
·      Account and Immortal statistics tracking
·      Player hub instances for socialization
·      Collectible pets for combat and vanity (post-launch feature)

Links:
·      Rise of Immortals Website:  http://www.riseofimmortals.com
·      RoI on Facebook:  http://www.facebook.com/riseofimmortals
·      RoI on Twitter:  http://www.twitter.com/riseofimmortals
·      RoI on Flickr:  http://www.flickr.com/riseofimmortals
·      RoI on YouTube:  http://www.youtube.com/riseofimmortals
Next Article
Now it's time for the best part of going to NYCC: The cosplayers!
by Mikedot
Most of the stuff we saw today is under an embargo, but it was all quite fun! I can't think of anything that I really didn't enjoy to be a...
by Ragachak