The Chosen launches today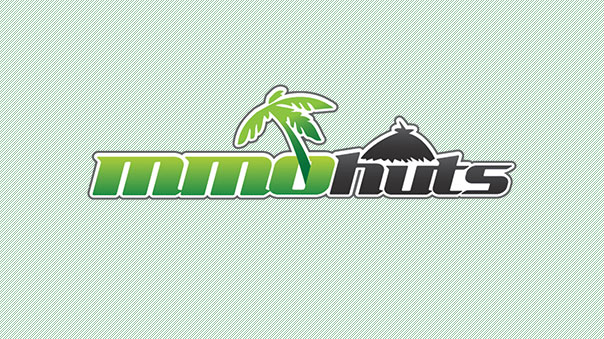 The Chosen has launched officially today.
The game, published by Snail Games USA (which also publishes Ministry of War), features six classes – Sword, Flute, Blade, Bow, Fan, and Scroll – plus over 160 talents, quests, pets, and achievements in a battle between Light and Dark in ancient China. Closed beta testers of the game will now be able to receive an exclusive Reindeer Mount.
The Chosen Gameplay Screenshot

Source:
Snail Games USA today announced the North American launch of The Chosen, their latest free-to-play MMORPG title, together with a new video trailer showcasing various gameplay elements. Starting at 12 pm Pacific Time, gamers can begin a journey into legendary ancient China, where they must battle to restore peace in a world torn apart by war. In The Chosen, players must side with one of five ruling Dynasties within the Human Kingdom, and travel through vast landscapes and historical landmarks while fighting for the supremacy of their empire. Join the fight now and take part in the war between the Light and Dark kingdoms, and take your place as one of The Chosen, destined to challenge the gods and put an end to the crippling conflict.

Gameplay features an opportunity for endless customization on a foundation of six character classes — Sword, Blade, Bow, Flute, Fan, and Scroll. Each class possesses different skills, with strengths ranging from physical and magic attacks to long and short-range tactics. Players will also participate in various quest and battle systems, select equipment from a myriad of discoverable items, create and train animal companions, advance through a skill tree that offers over 160 talents to master, and earn in-game prizes through an award system based on game achievements. Closed beta testers will receive their own exclusive award—the Reindeer Mount—for their participation.

View the official launch video trailer here, featuring cinematic footage of the game's plot, gameplay, and characters http://www.youtube.com/watch?v=VUZa2cxr1K4

Register to download and play The Chosen through the official website: www.thechosengame.com

Become a fan on Facebook for contests, news and more: www.facebook.com/ChosenGame
Next Article
The top secret free to play first-person shooter features intense online co-operative action, bringing Turtle Rock back to what it does best.
by MissyS
Taiwanese developer Insightsoft Entertainment has announced Vampire Lord Online.
by MissyS
WonderPlanet, in conjunction with Square Enix, has brought the latest Valkyrie title to life today - Valkyrie Anatomia - The Origin.
by Ragachak