NYCC 2015 Day 1 Recap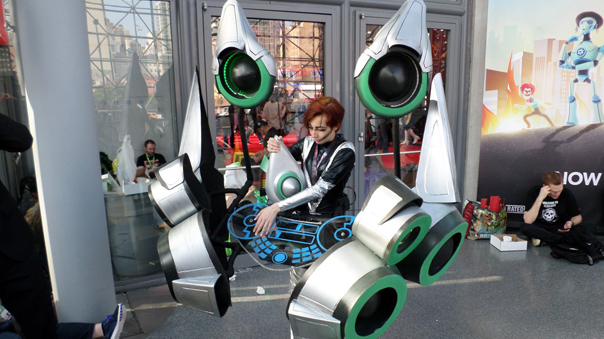 As the sun dawned on the majestic land of New York City, the streets were filled with the sight of docile pigeons slinging white poop wherever they can, the sound of car horns blaring for hours and oversized dudes walking down west 33rd street in stretchy spandex. While these sights and sounds may seem strange, all of this was normal for the average New York citizen. For me, it's a truly exciting change of pace from the day to day!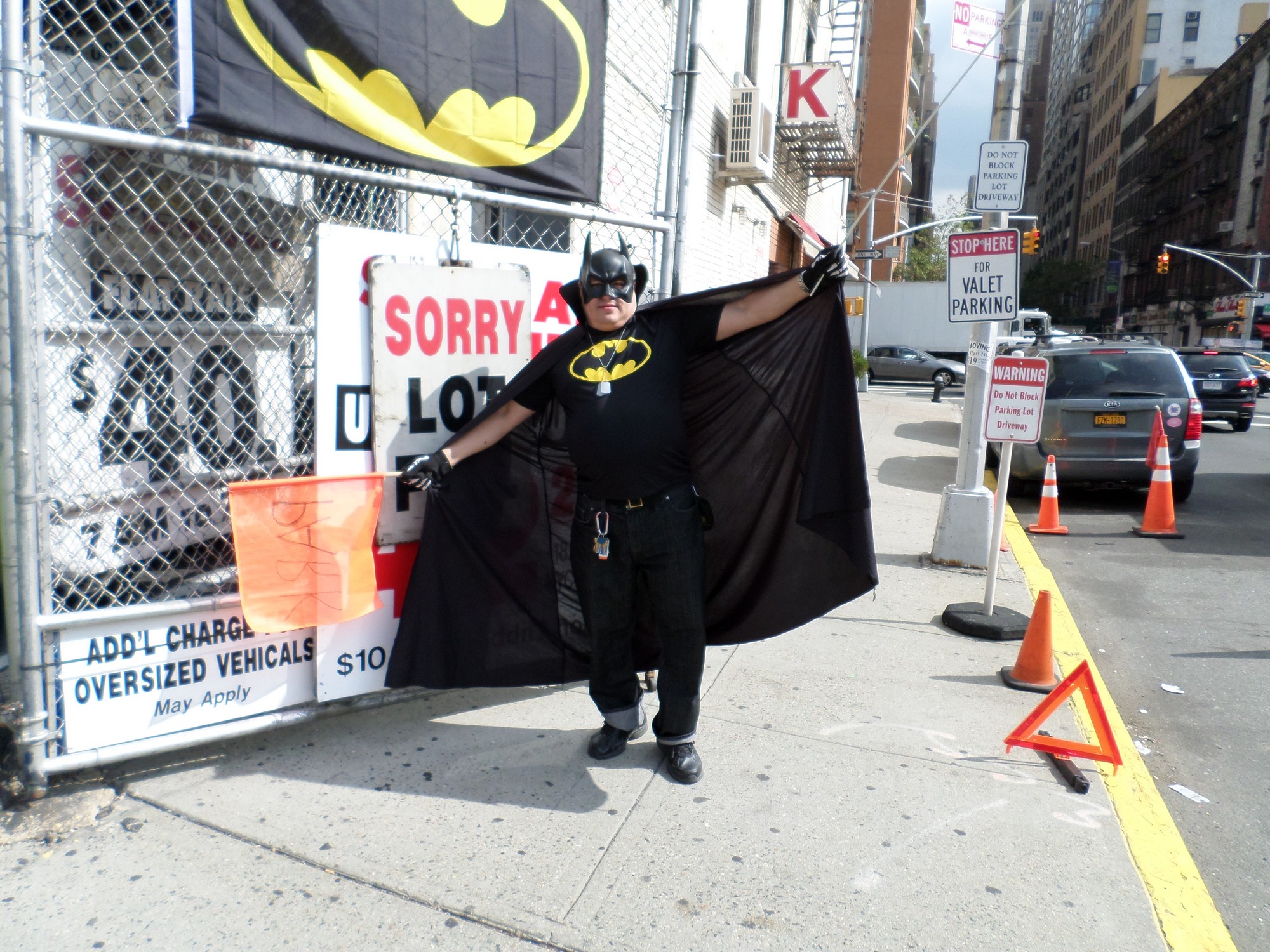 What? It's just Batman directing parking lot traffic. Clearly nothing to see here...
Day one of NYCC has arrived and my first day was mostly open with plenty of leisure to do whatever I wanted. With that said, I spent most of the entire day exploring the convention floor in search of some cool booths and some even cooler cosplayers.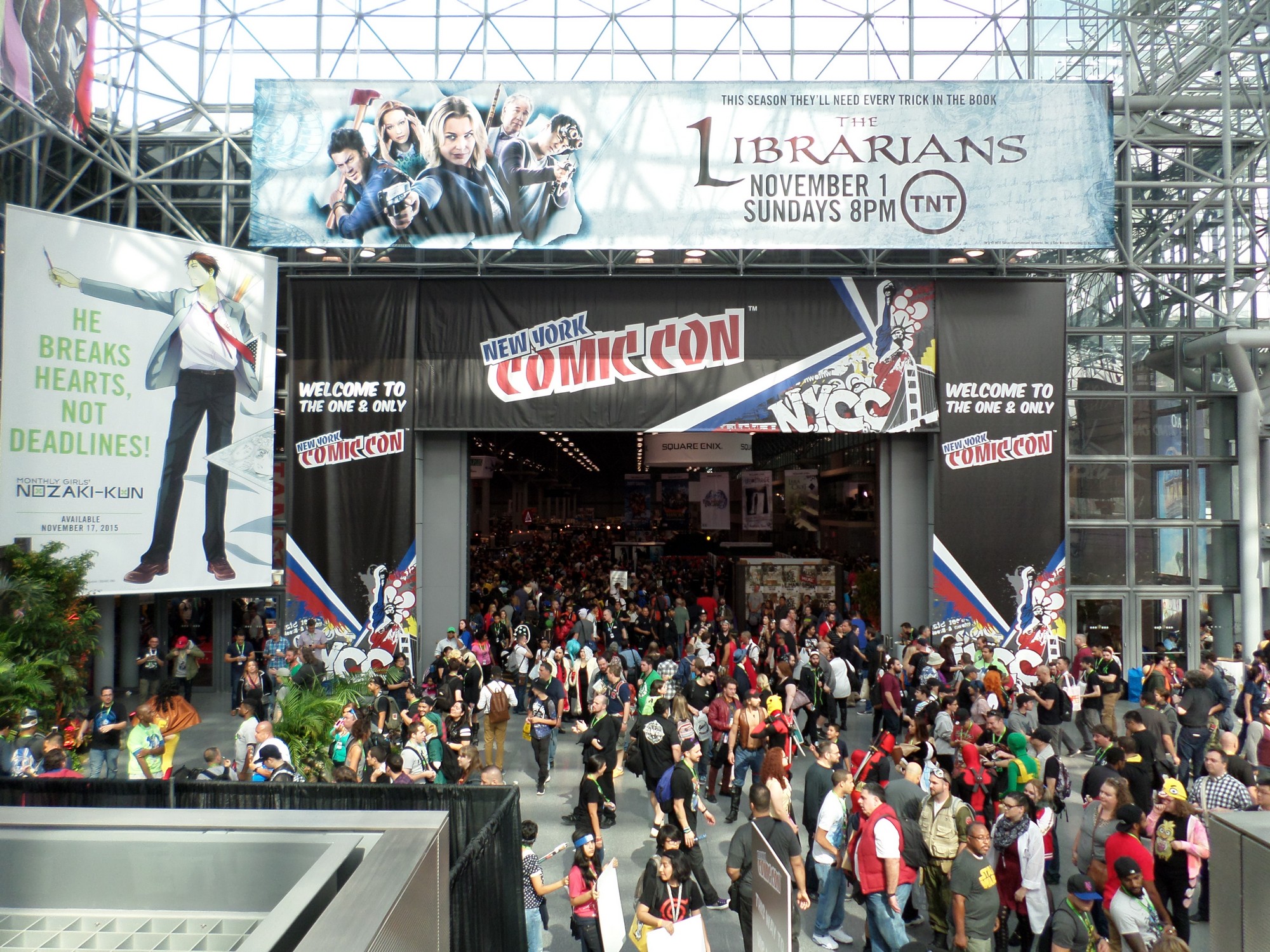 The first thing that I found on my exploration was a neat 80's style café, which was based off the classic sci-fi adventure film series Back to the Future. With 2015 as the iconic year where Marty McFly arrives from 1985, so many predictions of the future were blatantly made in the film, including floating cars, hoverboards and Pepsi Perfect.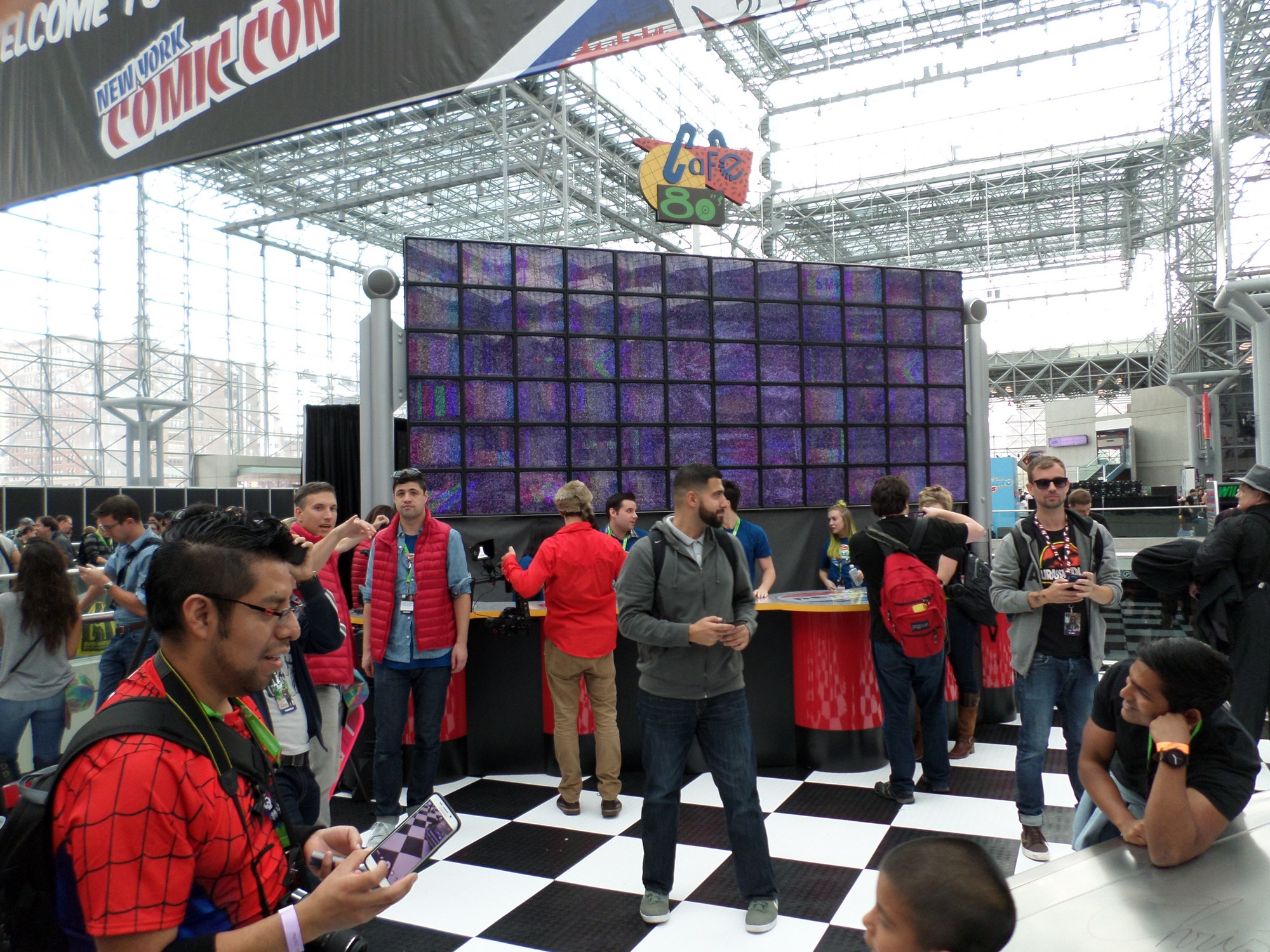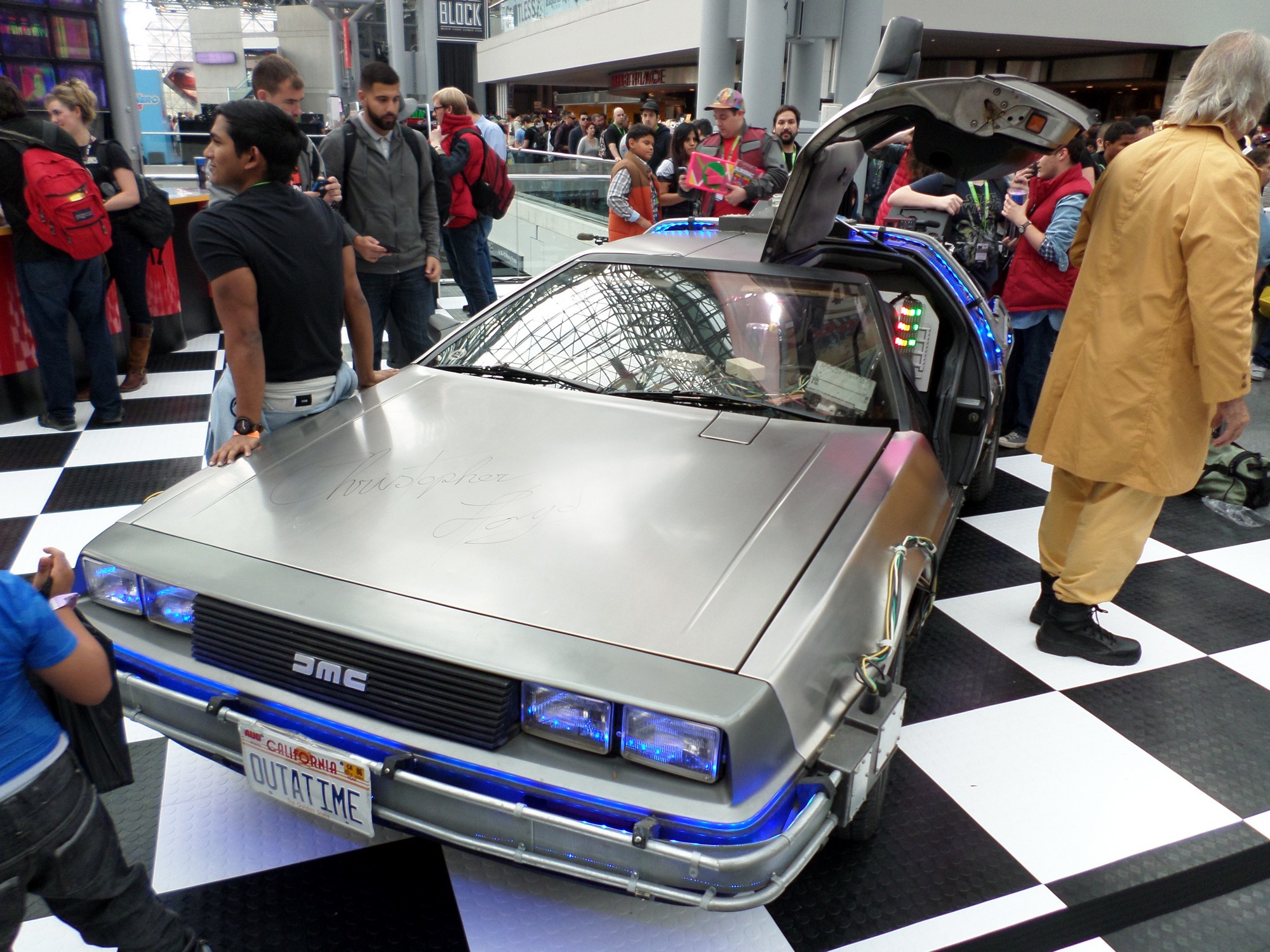 While we still have a long way to go when it comes to floating cars, we already have a (somewhat) working hoverboard in existence (the Hendo Hoverboard, not the crappy self-balancing Segway) and Pepsi has been preparing for the upcoming October 21st release for Pepsi Perfect, which features pure cane sugar and a stylish bottle. Now while I really wish that we had flying cars by now, I supposed two out of three isn't bad.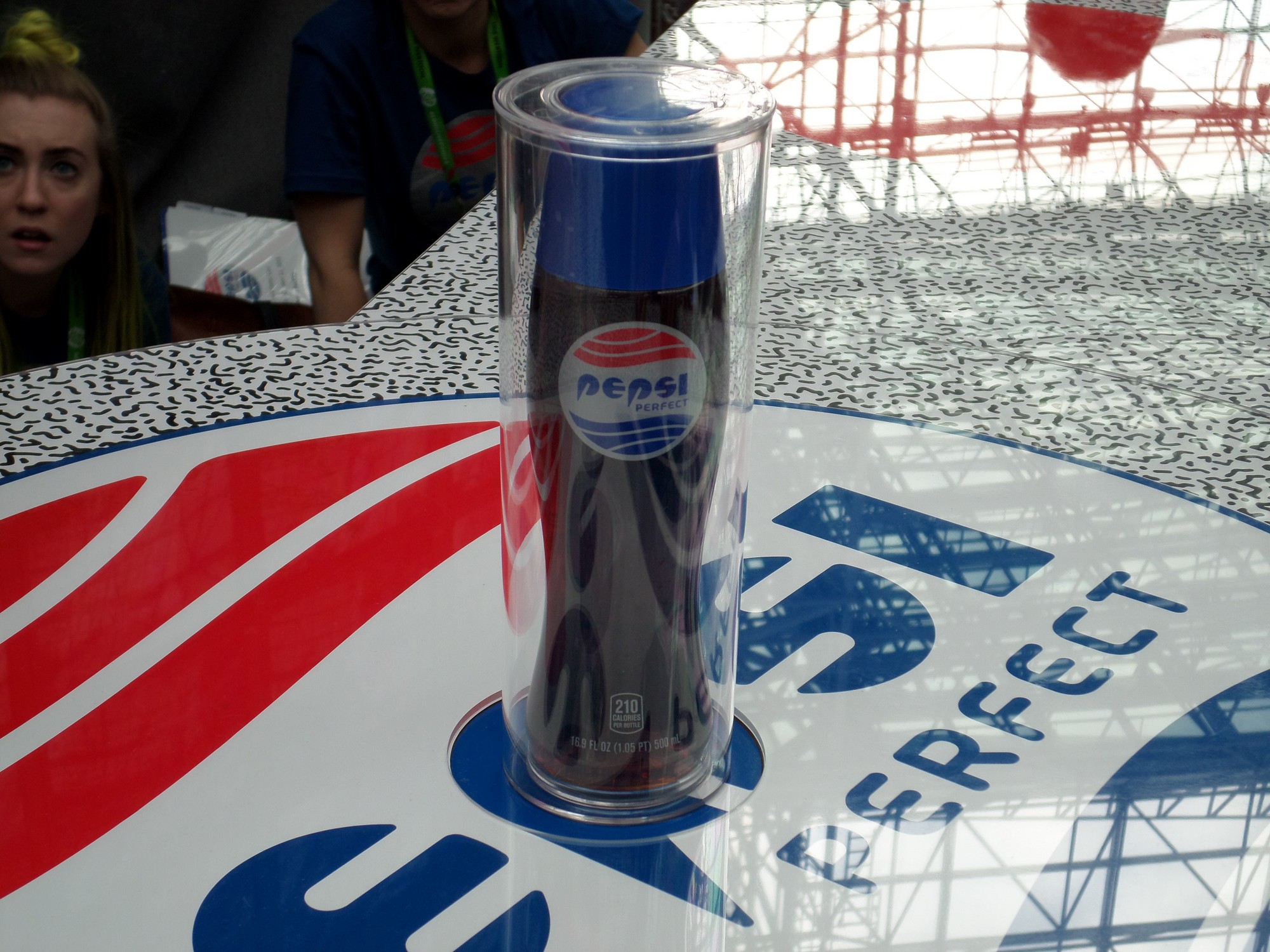 After checking out the 80's café booth, I went off in search for some game related goodness, as I do with every NYCC, but in between, I did run into some neat cosplay here and there.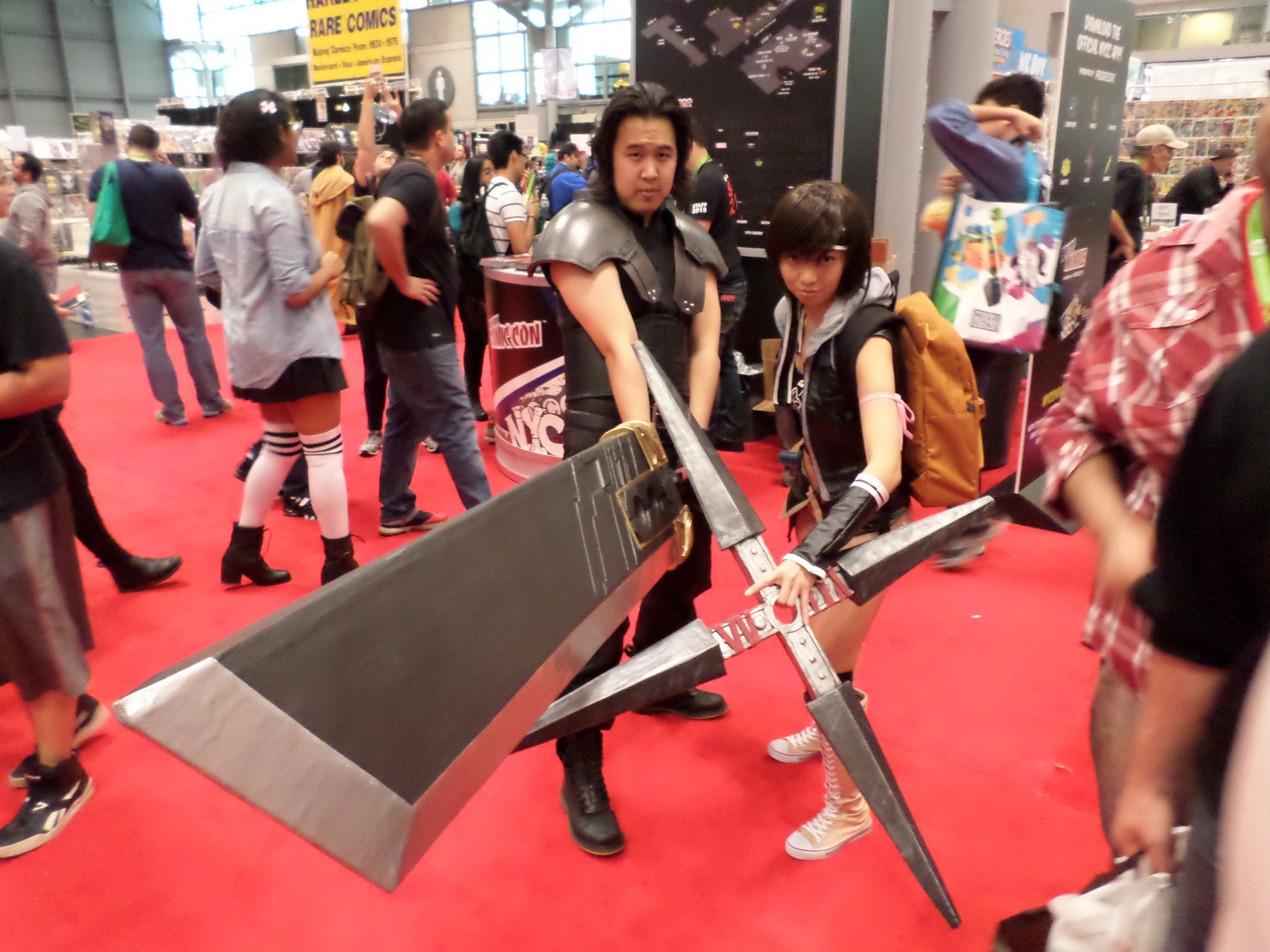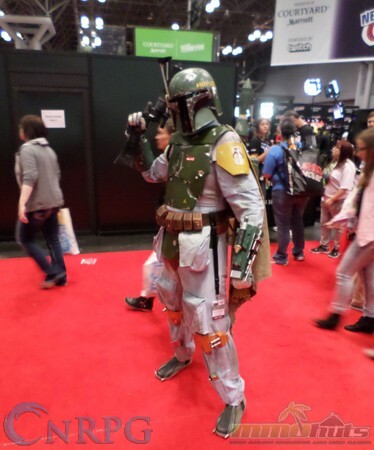 First gaming related booth that I stumbled upon was the Project Triforce booth, back again for NYCC with their top quality models of video game weapons, characters and props. This year, Project Triforce was showcasing the Plasma Rifle from Halo, the Goliath monster from Evolve and many others. With such amazing detail put into these replicas, they also come with a hefty price tag starting at $600. Very expensive, but for diehard fans of these respective games, they're easily worth it.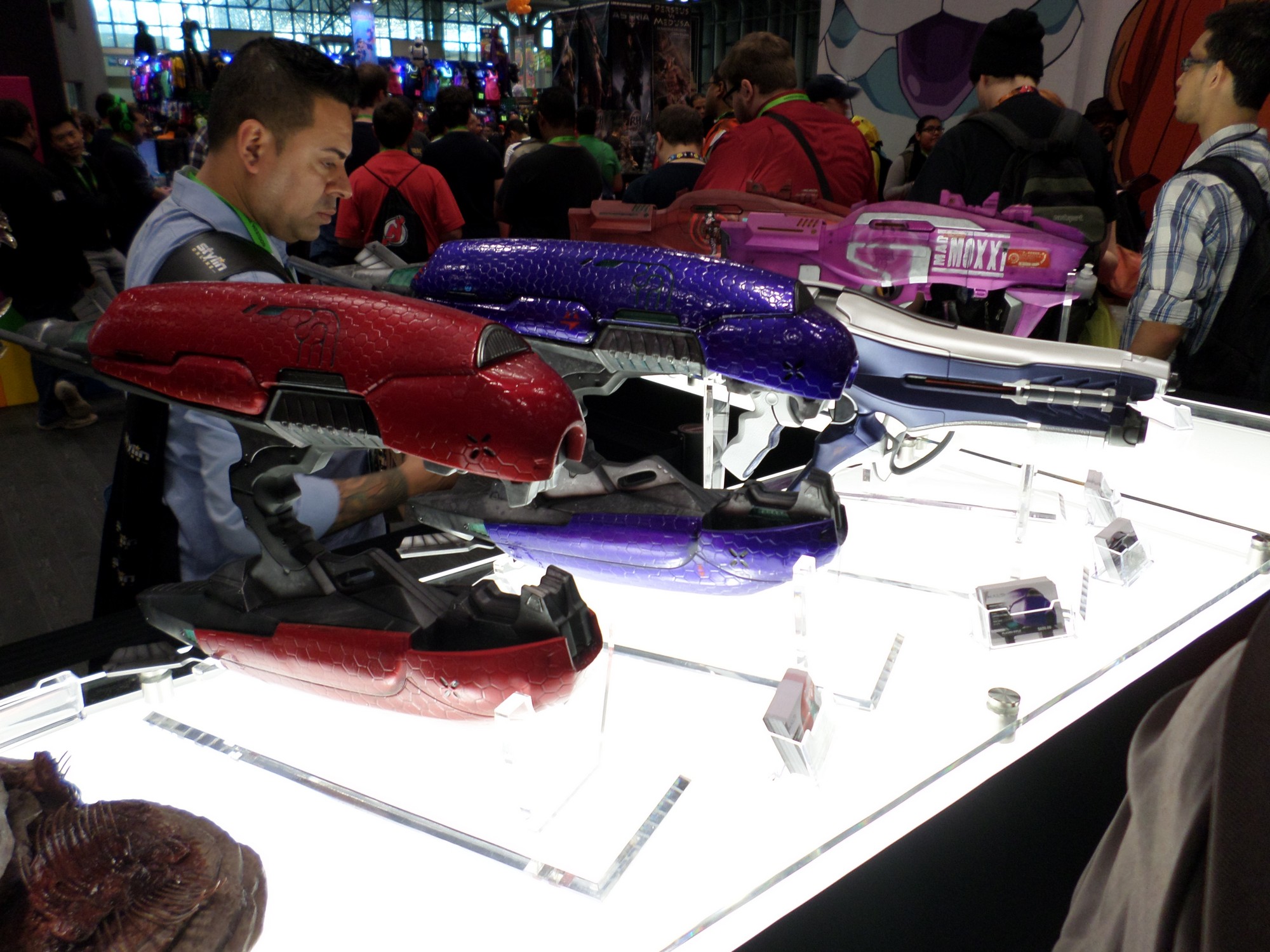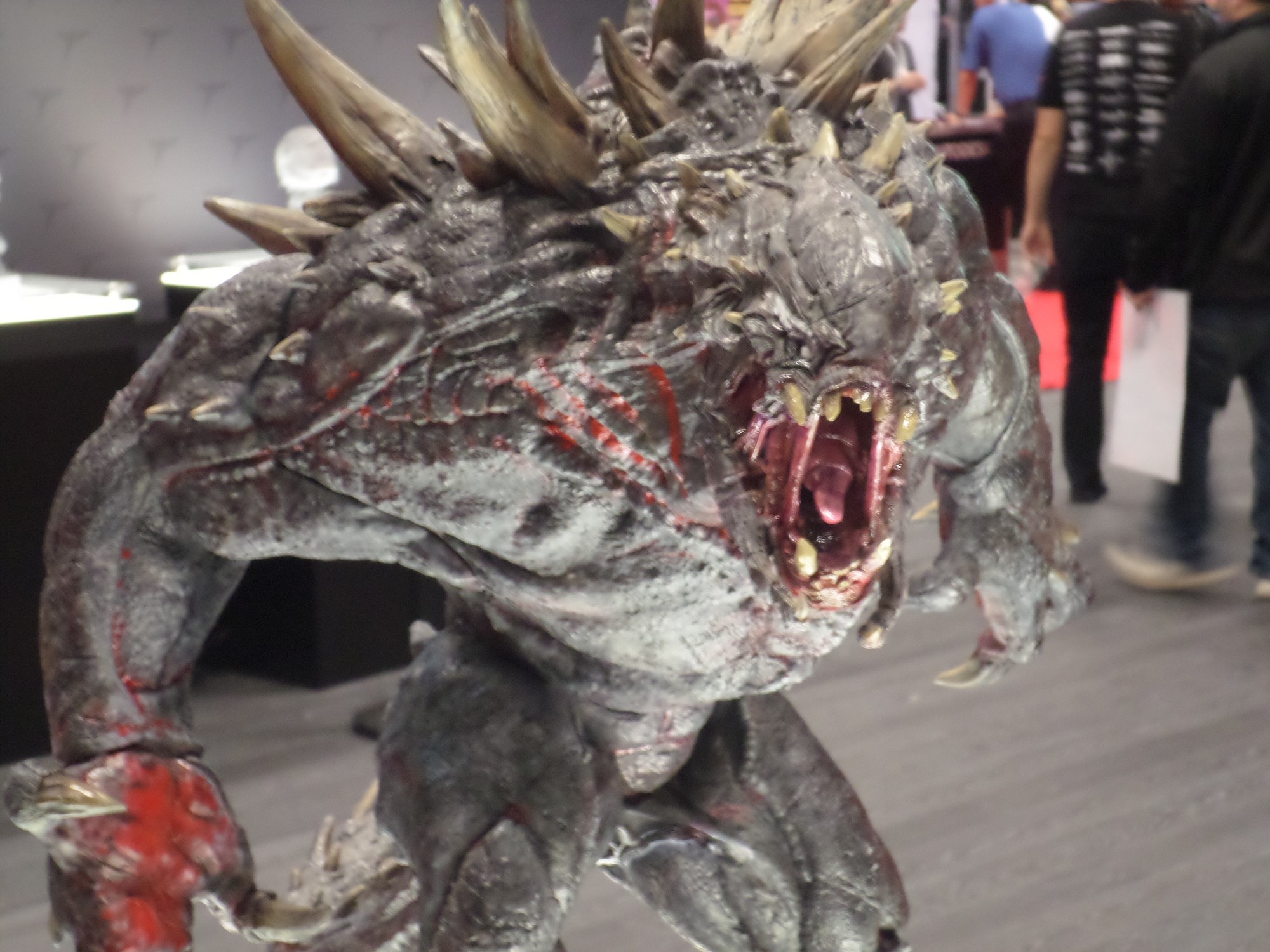 To my surprise, right after passing by the Project Triforce booth, I noticed a short line that looped around the area, which led to a premiere play test for EA and DICE's upcoming parkour action game: Mirror's Edge Catalyst, which caught me completely off guard since I had no clue this game would even be presented at NYCC this year. With much excitement, I hopped into the line and waited for about an hour and fifteen minutes to get my hands on the game, which features Faith, the main protagonist from the original Mirror's Edge as she is seen combating against corrupt officers in the city of Glass. While I wish that I could have grabbed a picture or two, no photo or video capture was allowed. Oh well…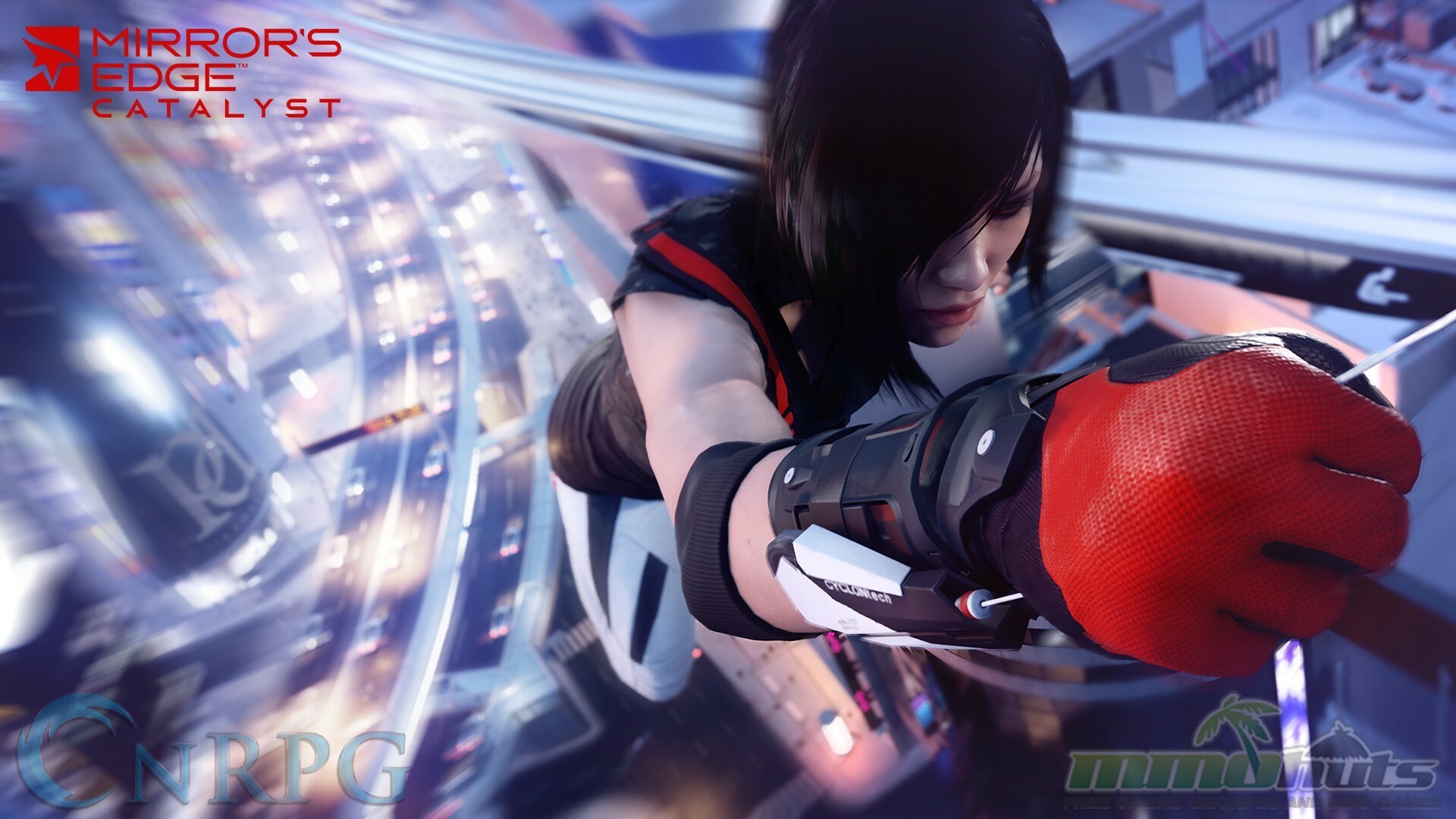 Still, with the 14 minute demo that I got to try out, I must say that I was expecting a much lesser game compared to the original, due to EA's remarks of creating the game to appeal to a wider audience. Mirror's Edge Catalyst plays out like the first title, for the most part. The only real difference between the two is a much more forgiving movement system and an open world for players to explore and take on missions at their leisure. The only real issue I had with the game was with the new melee combat mechanics which includes cinematic takedowns which switches the game into a 3rd person camera view, which breaks the immersive first person experience that Mirror's Edge is known for. Other than that, it was a fantastic demo and I'm now looking forward to the finished title now more than ever.
After finished up with Mirror's Edge Catalyst, a reminder popped into my head. With the Warframe panel which will be happening on Saturday, I also recalled a food truck that would be serving special foods and desserts based on popular cartoons, shows, video games and more. So I went off to search for that special food truck, and within minutes, I had found it.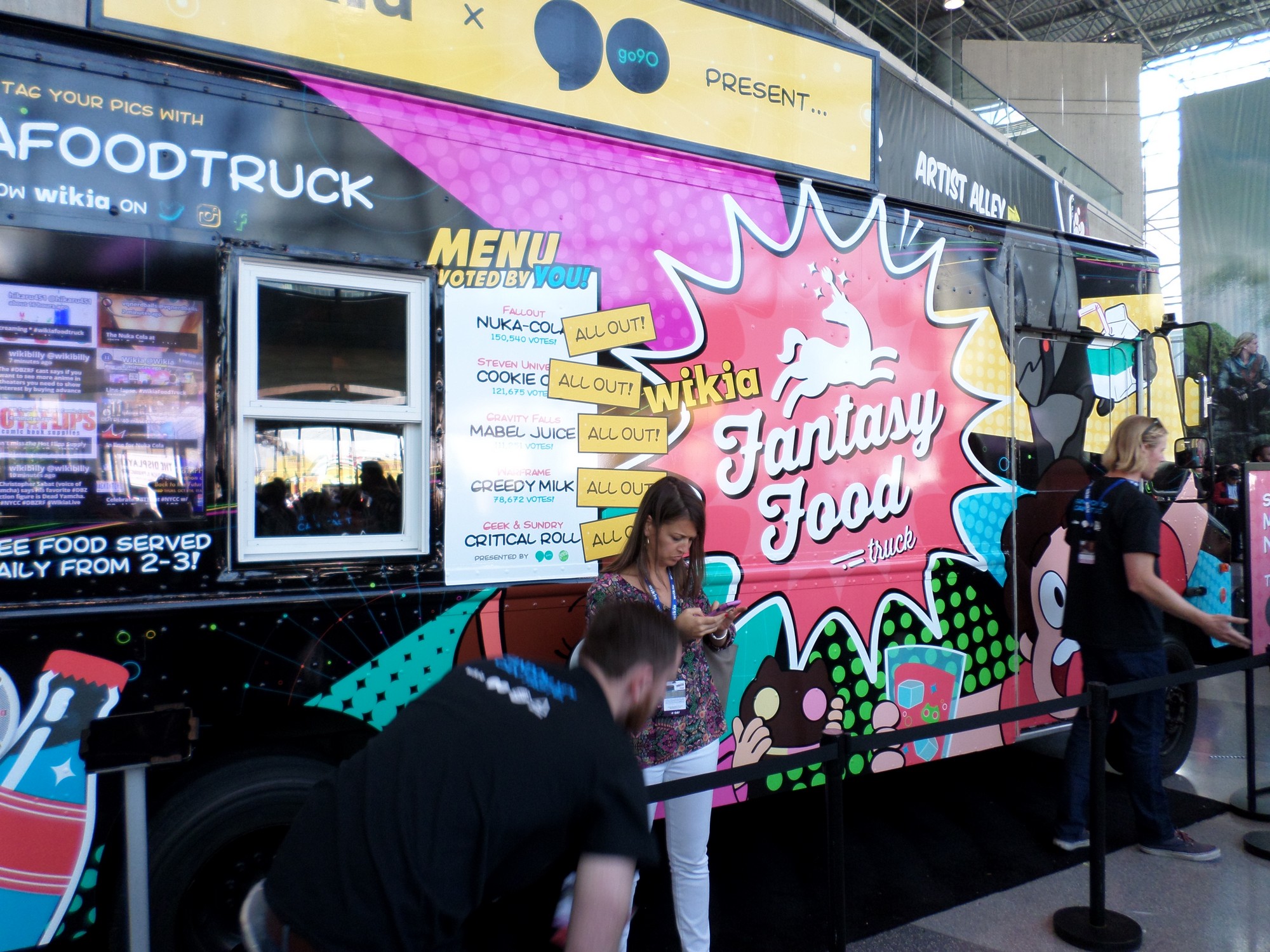 Ah yes, the Wikia Foods Truck! Just like last year, Wikia Foods hosted an online poll contest to see which fantasy food was the most popular, with the top four winners being Nuka Cola from Fallout, Cookie Cat from Steven Universe, Mabel Juice from Gravity Falls and Greedy Milk from Warframe. Even though Greedy Milk is technically not a legitimate item in Warframe but more of a metaphor for crushing skulls (with the "milk" part actually referring to someone's blood), I still wanted to see it win first place, just because I am that much of a Warframe fanatic.
I wanted to purchase a cup of Greedy Milk for myself, but sadly the Wikia Foods truck was closed for the day. I'm dead set on trying out that drink, so my mind is dead set on getting to that truck tomorrow.
After that, I had no more time left for exploration, as I had a special appointment to attend to with Rich Gallup, Executive Producer for Star Trek Timelines, a brand new Star Trek crossover game for mobile devices and PC browsers. He gave me a quick demonstration on the game which showed off a unique blend of turn-based RPG and strategy. Rich, along with many members of the Disruptor Beam team, were passionate fans of the Star Trek franchise. With such a down-to-earth personality, you could easily chat it up about Star Trek facts and trivia for hours on end.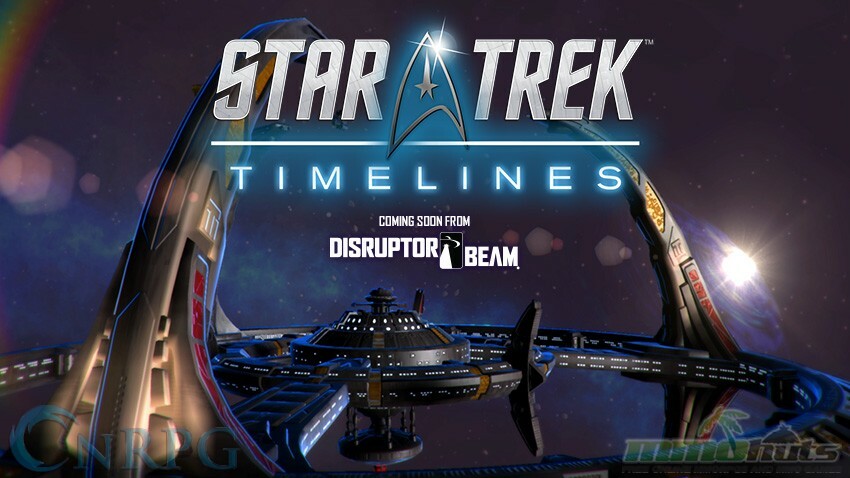 I got to ask Rich all sorts of questions regarding the game, such as plans for monetization, which kinds of Star Trek crews will be playable, and so much more. And overall, the whole interview left me more excited for the game than I was before. For more details on the interview, keep your eyes peeled to our site in the coming days.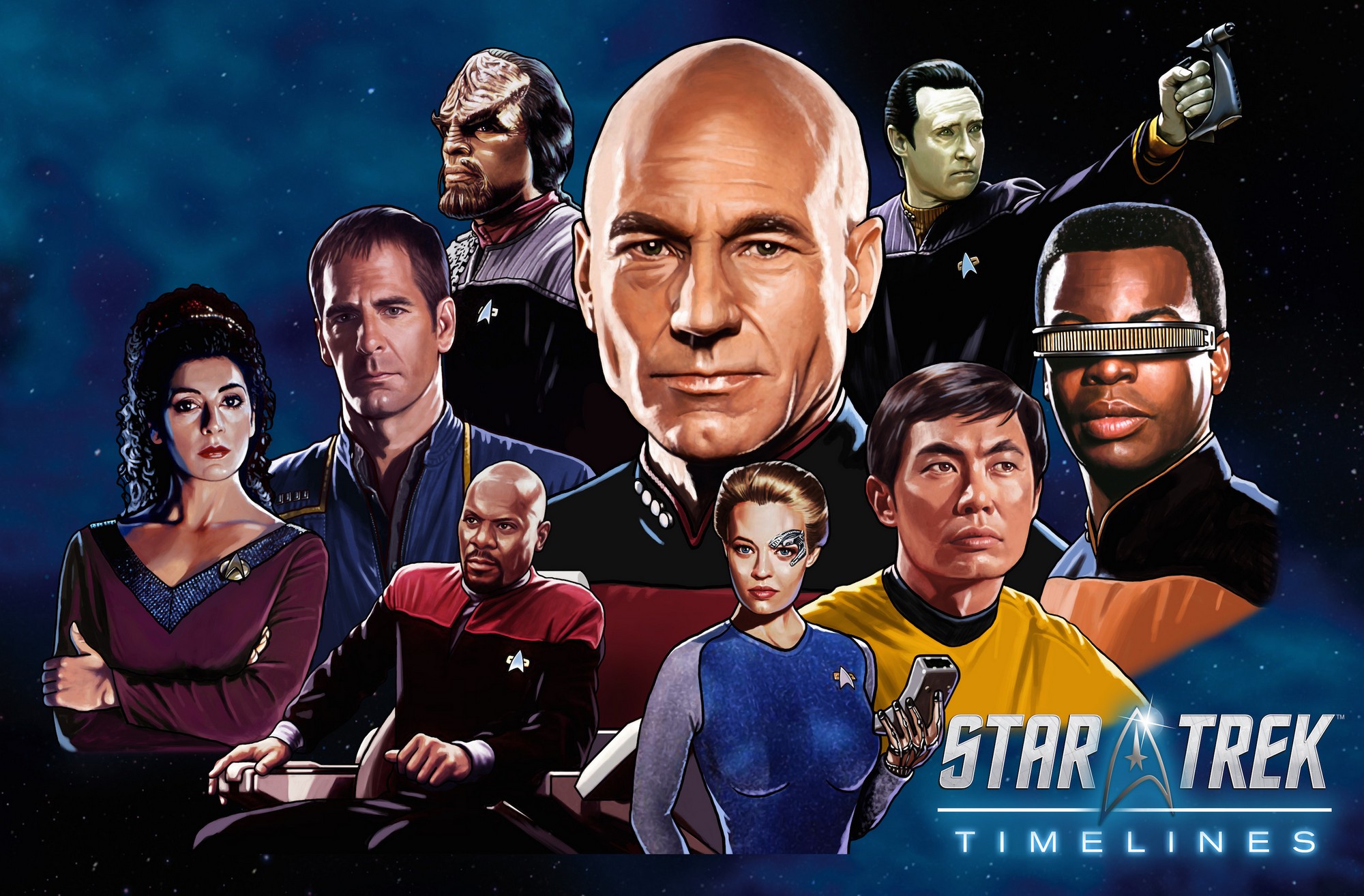 As day one for NYCC came to a close, I contemplated my next plan of action for tomorrow, because there's going to be so much work to do. With a handful of interviews back-to-back, I'm certainly going to get a work out tomorrow.
Next Article
In celebration of Kingdom Conquest II reaching 5 million downloads, Sega has agreed to partner with OnRPG and MMOHut to give out a pack of Whi...
by MissyS
EVE Online's Oceanus release feature site went up today, along with an in-development video highlighting the changes coming in the September...
by Mikedot